Eoin's personal portfolio: stock market short initiated June 9th 2020
One of the most commonly asked questions by subscribers is how to find details of my open traders. In an effort to make it easier I will simply repost the latest summary daily until there is a change. I'll change the title to the date of publication of new details so you will know when the information was provided.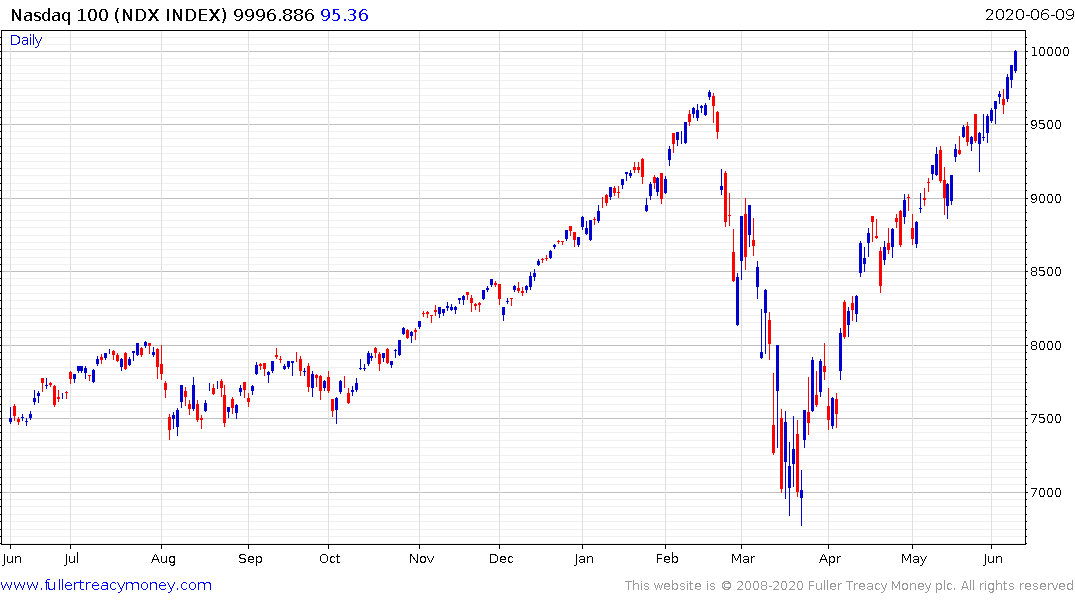 I opened a short in the Nasdaq-100 today as it briefly topped the 10,000 level. I find it hard to believe this level is not going to represent at least a short-term peak. My short was initiated at 9987 including spread-bet dealing costs.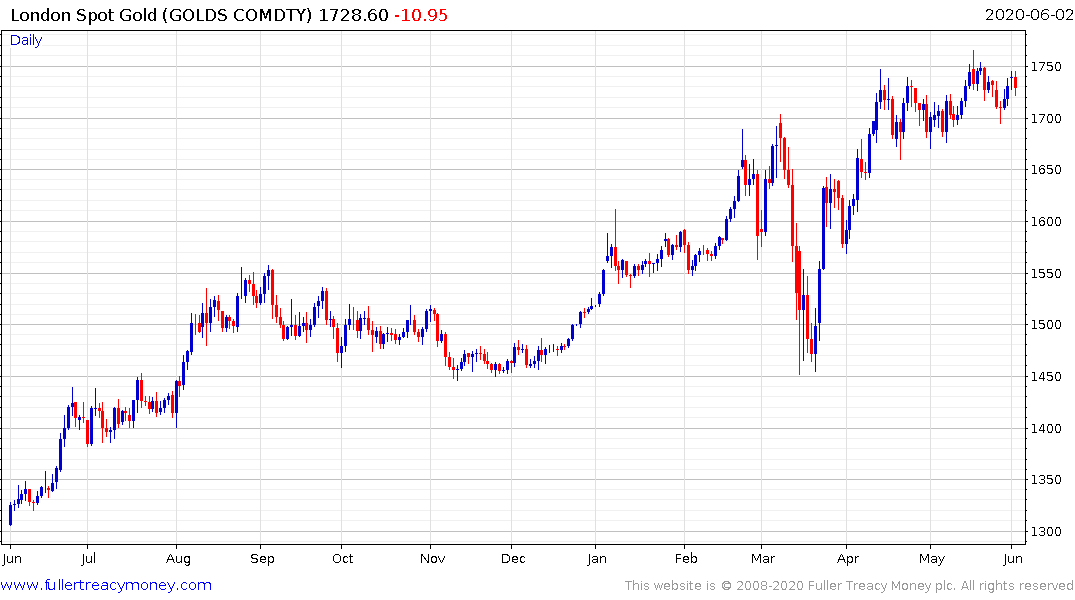 I continue to hold my gold long purchased at $1501. However, I think there is short-term risk of consolidation so I decided to sell half my silver at $18.40 against my purchase at $12.80 and I sold all of my platinum at $870 against my purchase at $660.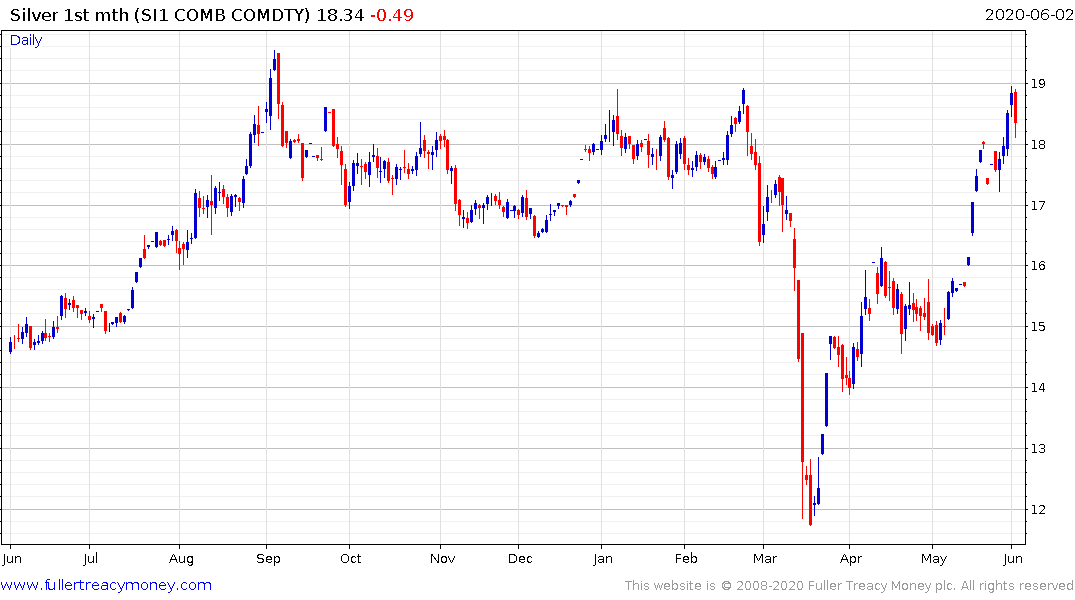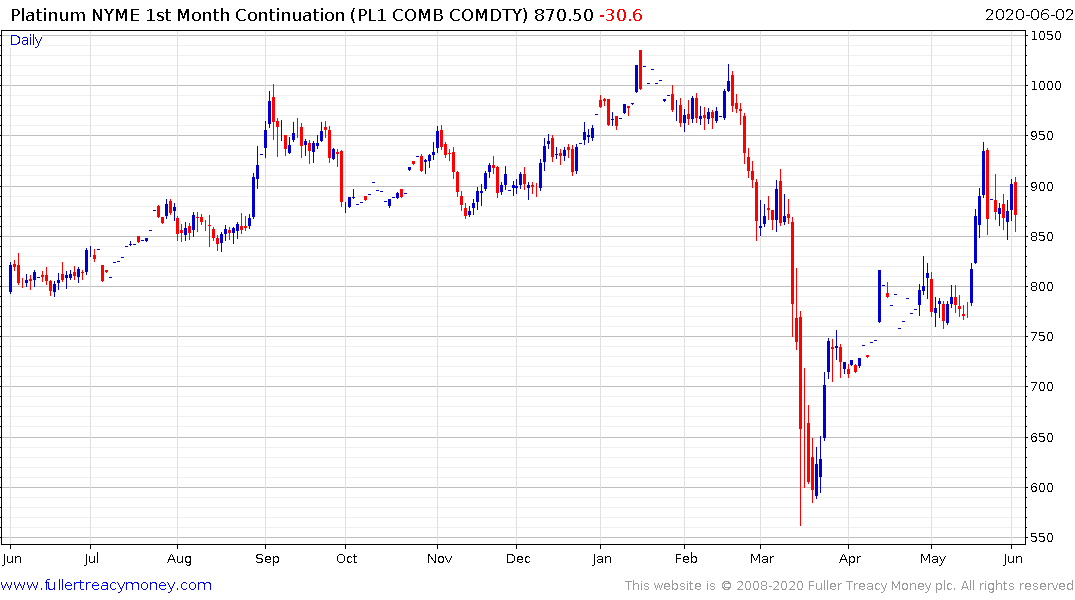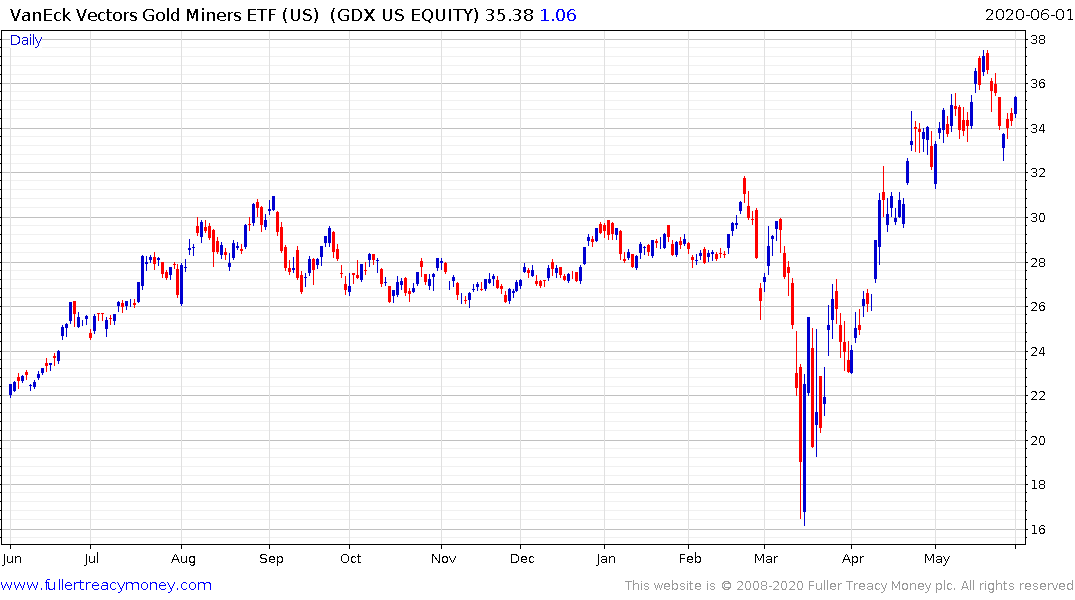 My unleveraged investment position in the VanEck Vectors Gold Miners ETF was purchased at $20.12.
Back to top