Email of the day on palladium's acceleration
I hope you are well. What on earth is going on with Palladium? It goes higher every day but yet surely it is correlated to industrial activity which should be going down with the CV? Please could you elaborate. Many thanks,
Thank you for this question which I think is puzzling a number of investors. There is a brisk trade right now in stolen catalytic converters with thieves cutting them out of cars. The logical conclusion is there is just not enough of the metal around but there are some additional factors which are worthy of consideration.

The first is that palladium is most often produced as a by-product of either platinum or nickel mining. Platinum is trading at a fraction of palladium's price and while I believe it is likely to play catch up imminently, there is no rationale for miners to boost production while prices are this low. That is containing the capacity of the palladium market to respond to high prices.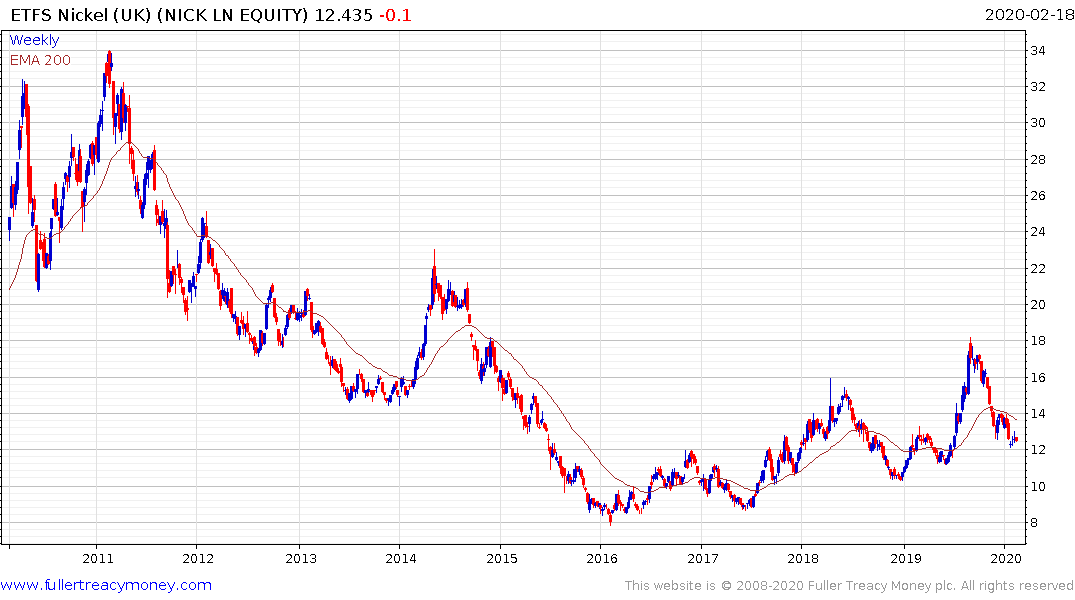 Nickel has pulled back violently over the last few months and while there has been a significant uptick in the lithium market there is no evidence just yet of a rebound. That is also limiting the supply of palladium.
Considering the outlook for global growth and consumer demand in China for cars, it would be reasonable to expect that palladium demand should also moderate. Right now, expectations for significant stimulus are trumping those concerns.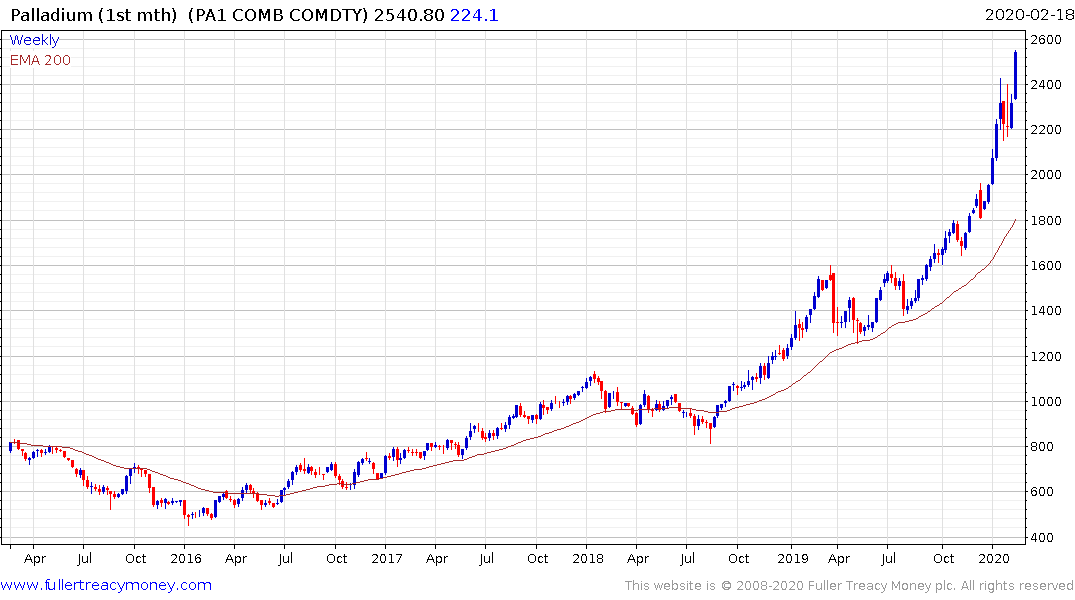 From a technical perspective the consistency of the palladium chart is worth monitoring. The size of the reactions is the most consistent feature. Then we have the fact that each breakout from every one of the last four ranges has been sustained and improved upon.
The most recent range was more volatile, even though its amplitude was similar to the prior three. That is the only sign of inconsistency other than the acceleration over the last six months. In order to confirm a peak, we will need to see a failed upside break or a reaction of more than $200 that is sustained for more than a few sessions.
Back to top