Email of the day on junior gold miners
Is there any chance you can add Market Vectors Junior Gold Miners (GDXJ) LONDON quote to the chart library please? It seems to trade at a $5-$6 difference to the US quote. I assume this is the same underlying fund - I hope it's not too dumb a question to ask why the difference? However, it looks like an interesting ETF but I can only by the London listed entity in my fund and therefore I'd like to be able to track it in your superb chart library. Thanks so much.
Thank you for this question and it is certainly not a dumb question. The fund is now available in the Chart Library and I will make a guess at the answer. Both funds do track the same index which is the MVIS Global Junior Gold Miners Total Return Index.
However, I suspect the different in the price points is they were not started at the same time. The UK fund started in 2015 but the US listed version began in 2009. What is less easily explained is the UK fund trades at a 0.483% premium versus the US version's 0.5% premium. I don't know the reason for that disparity.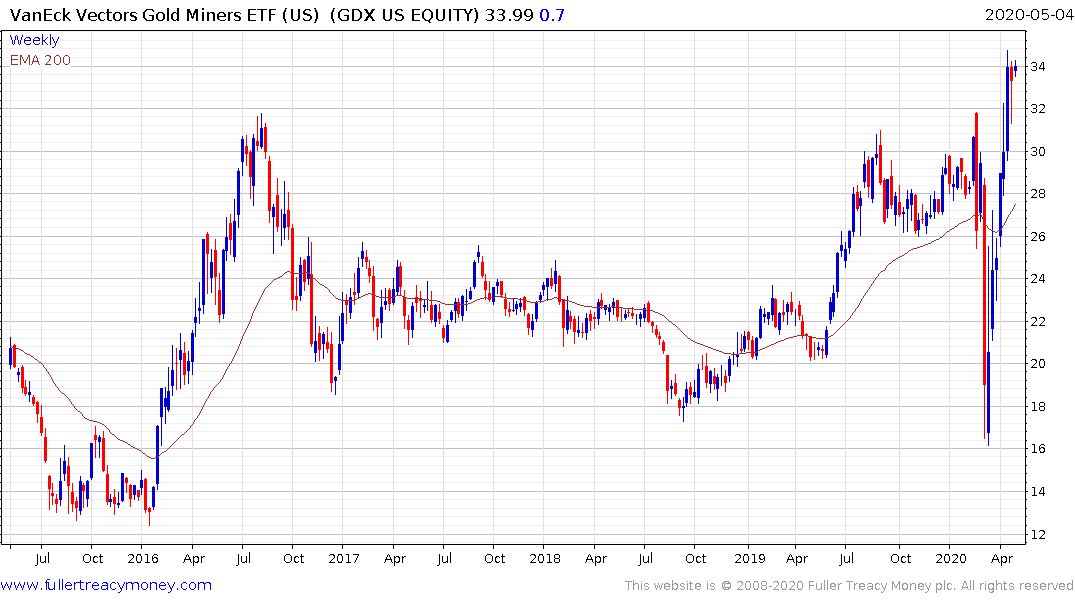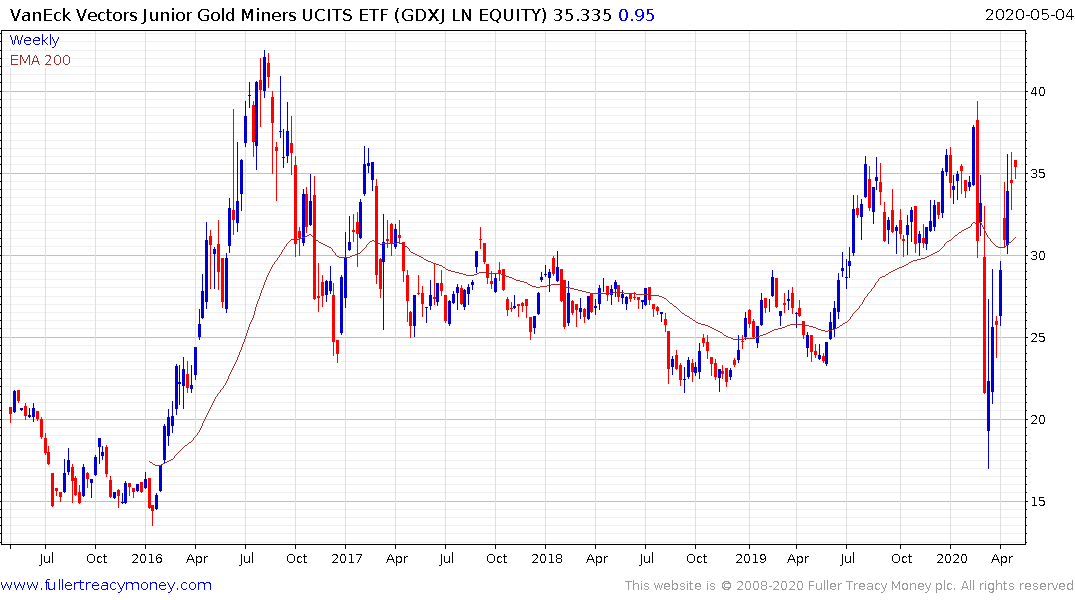 The junior gold miners' ETF has lagged the larger cap version of late but is back above the $40 area. It needs to sustain a move above $50 to confirm base formation completion. With GDX already having completed that feat, there is clear scope for the juniors to follow suit.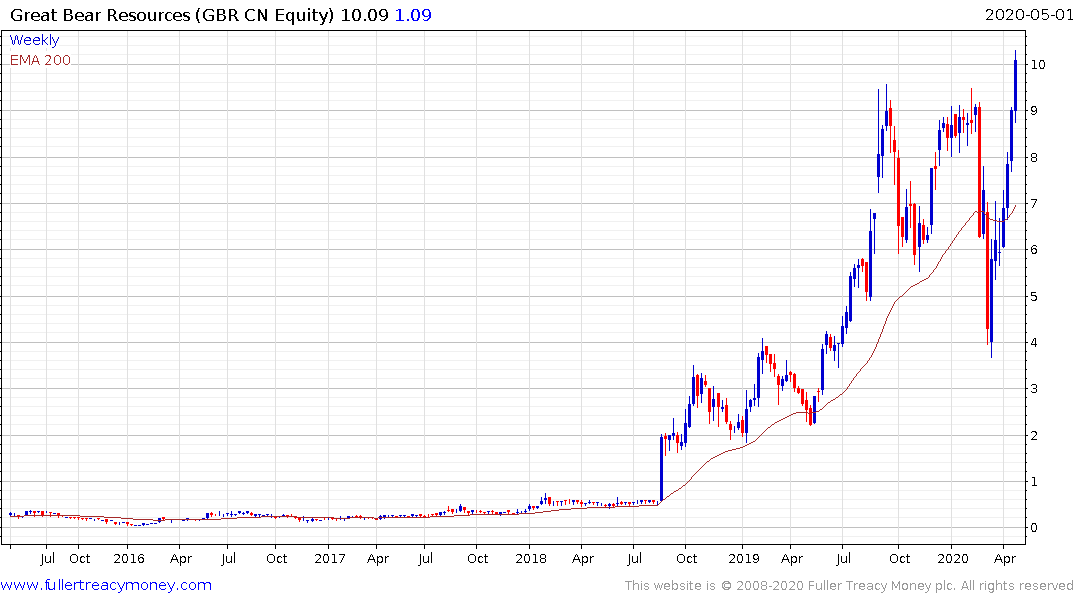 Great Bear Resources broke out to new highs last week and extended the advance today on positive drilling results.
Back to top