Email of the day on how best to play a bull market in gold:
Favorite way to play higher gold prices? commodity, miners, royalty/streaming, etc?
Thank you for this question which others may have an interest in but it is not an easy one to answer. I think it really depends on what your personal disposition is.
Many people suspicious of the ultimate ambitions of government prefer to hold physical gold. There is a shortage right now because refineries have shut down because countries are on lock down. Air traffic limitations also makes it difficult to transport the metal. Gold is not much like toilet paper but there is a rush on at present to secure supplies. Meanwhile mine production is still rising so the physical supply situation is likely to moderate eventually.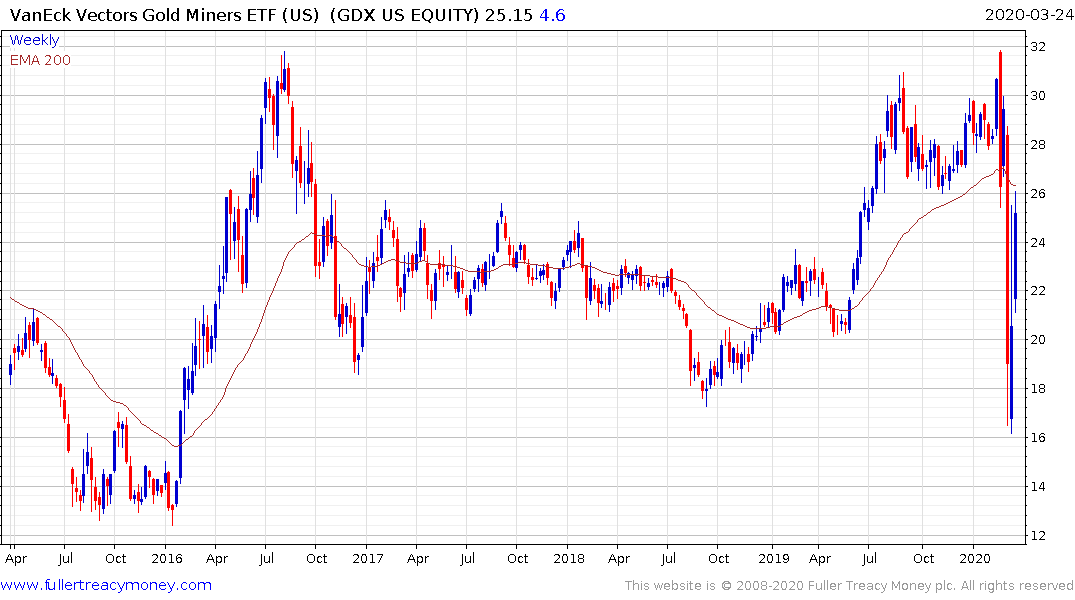 Many investors like the idea of investing in gold but want to have a yield. The only way to do that if through investing in gold miners or gold streamers. They also solve for the question of how to buy gold at prices below the prevailing market level.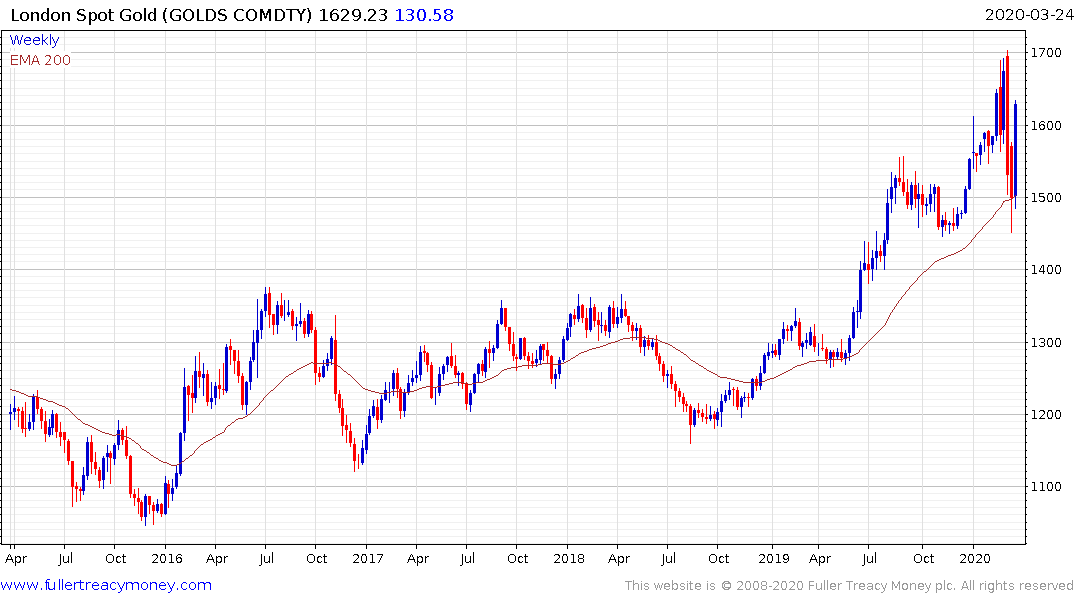 Many gold miners have all-in-sustaining-costs (AISC) of between $850 and $1000. The price of gold is now above $1600 so miners have wide operating margins. On top of that the price of oil has collapsed which removes a significant cost from mining operations. As long as miners are not spending their free cashflow on expansion and speculation on greenfield sites, they should offer optionality to the gold price. Royalty streamers are less risky but less leveraged plays on the gold mining rationale.
Personally, I prefer to play gold through leveraged trades (spread-betting/futures) but that is not for everyone.
Back to top