Email of the day on a physical silver shortage
You can't make this stuff up!!!

Once per month, I have been purchasing a roll of 20 silver eagles from a major ebay company.

on July 22, I purchased a roll of eagles. When I received NO email saying it was sent (with a tracking #}, I called up the company on 7/27.stating that if I did not hear from them by 7/28, I would file a complaint with PayPal [no one answered; went to voicemail]. On Sunday, I filed the complaint. TODAY, PAYPAL WROTE ME THAT THE COMPANY WILL REFUND MY PAYMENT!!!

One thing is obvious-THEY CANNOT GET SILVER EAGLES!!!!!!

YESTERDAY, I WENT TO A LOCAL COIN SHOW- NO ONE WAS SELLING SILVER EAGLES; IN THE PAST MANY ROLLS OF EAGLES WERE AVAILABLE.

MY CONCLUSION, I AM LOADING UP ON AGQ, THE 2X SILVER ETF,
This is a very compelling argument but I made a couple of calls around the local coin shops and found no evidence of a shortage of rolls of silver eagles. The most common price was $18.20 per coin for a roll of 20 and every shop I called had at least 10 rolls. That does not exactly gel with the story of limited supply above so what is going on?
The simple answer is we are starting to see evidence of people with long positions talking up the case for precious metals. There is also scope the re-establishment of the limited physical supply versus prolific futures market argument consistent with the market manipulation hypothesis. This is pretty staple fare for the precious metals' markets during bullish phases.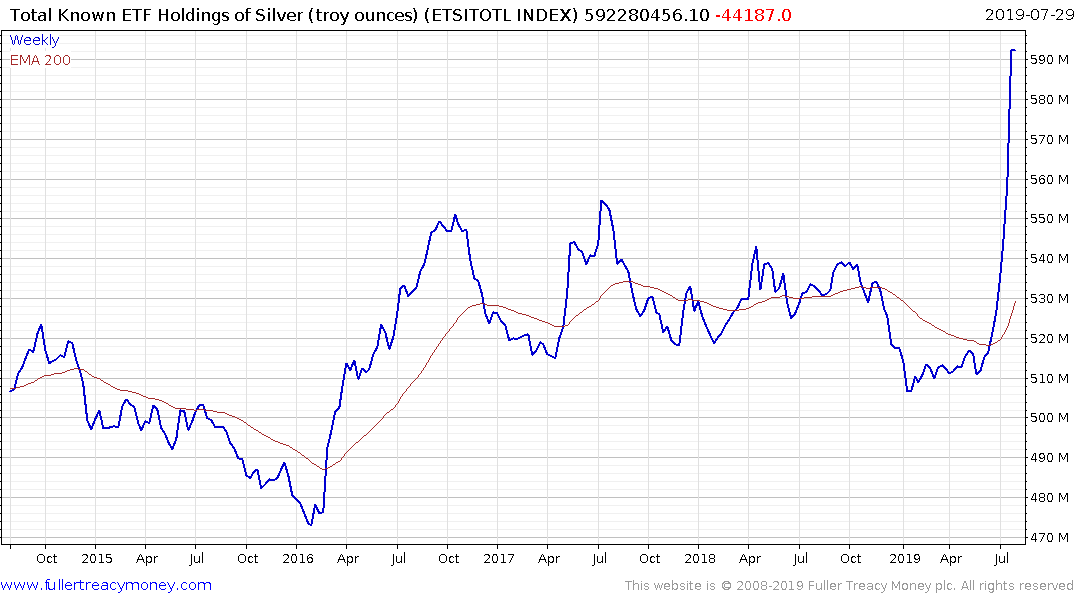 Nevertheless, total Known ETF Holdings of Silver broke out to new highs two weeks ago in emphatic fashion. Perhaps more important is the lengthy evidence of accumulation despite the weakness in the price over the last decade.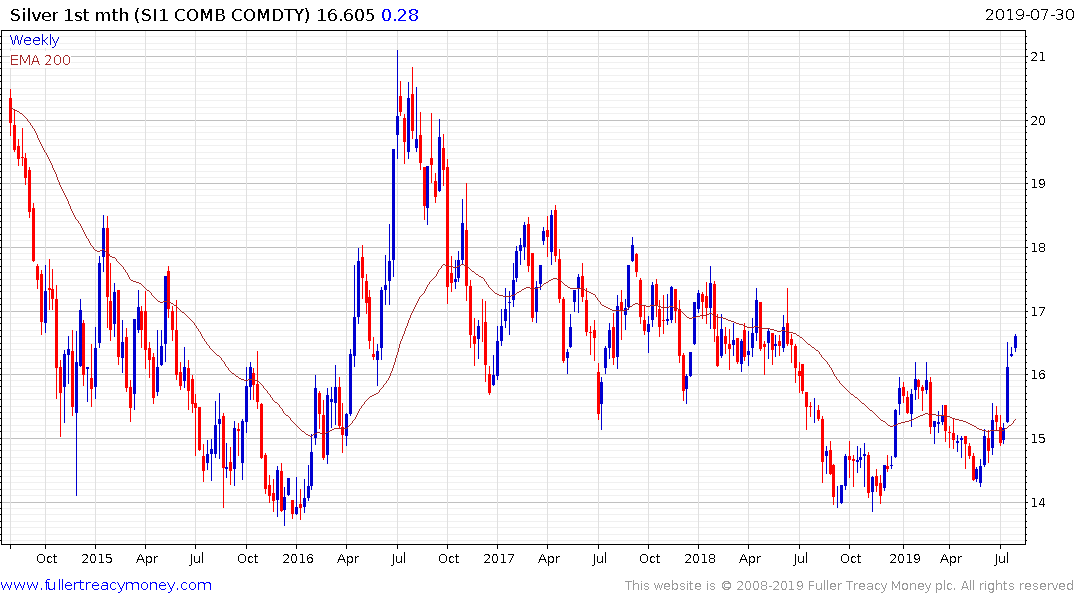 Silver continues to hold its breakout as it consolidates in the region of $16.50. While there is scope for some a further pause, a sustained move below $15.50 would be required to question recovery potential.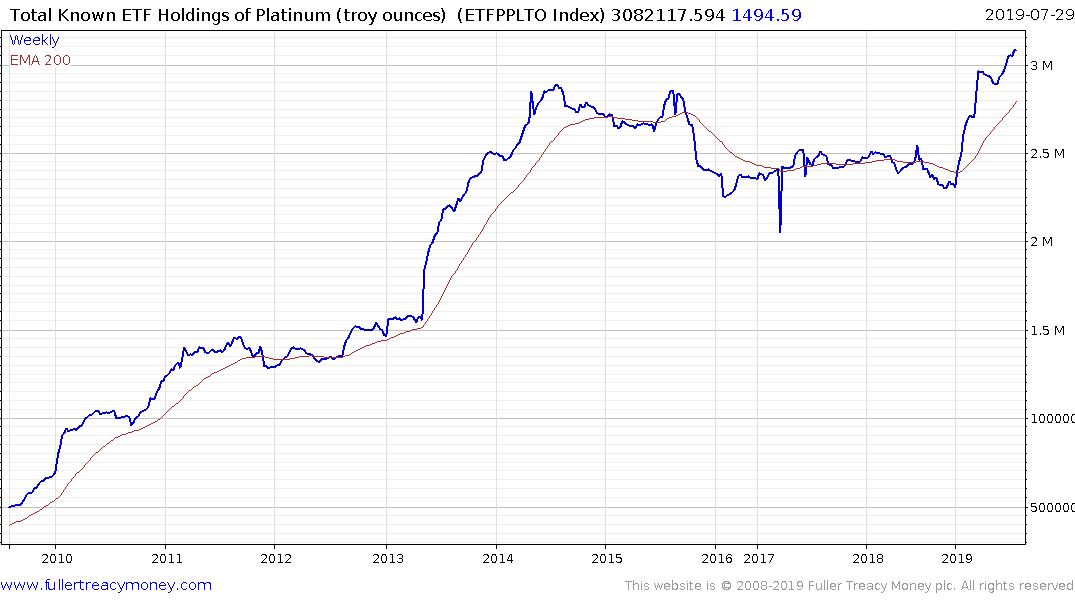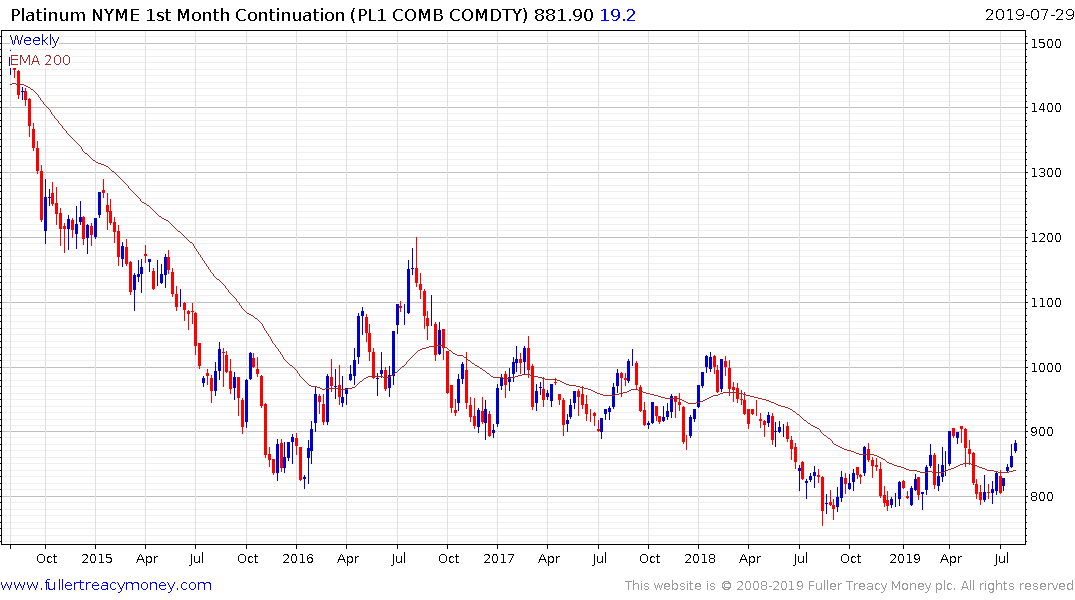 Total Known Holdings of Platinum has now also broken on the upside and the nominal price is firming from the $800 area.
Back to top