Email of the day - on rare earth metals
Many governments are looking at how they can reduce their countries' dependence on China for strategic items. One of these are the rare metals. How can we invest in rare metal miners outside China?
Thank you for this question which may be of interest to subscribers. The moniker "rare earth metal" is not exactly accurate because there are deposits of the metals spread all over the world. What is rare is a willingness to permit mining operations because they are so frequently located in close proximity to uranium and thorium. Additionally, the permitting of refining operations to separate the metals from radioactive materials is rate outside of China.
The biggest bullish consideration for rare earth metals is China's clear intention to develop domestic use cases for advanced technology. As a result, they are going to have much less supply available for export. That represents a medium-term bullish phenomenon for the sector.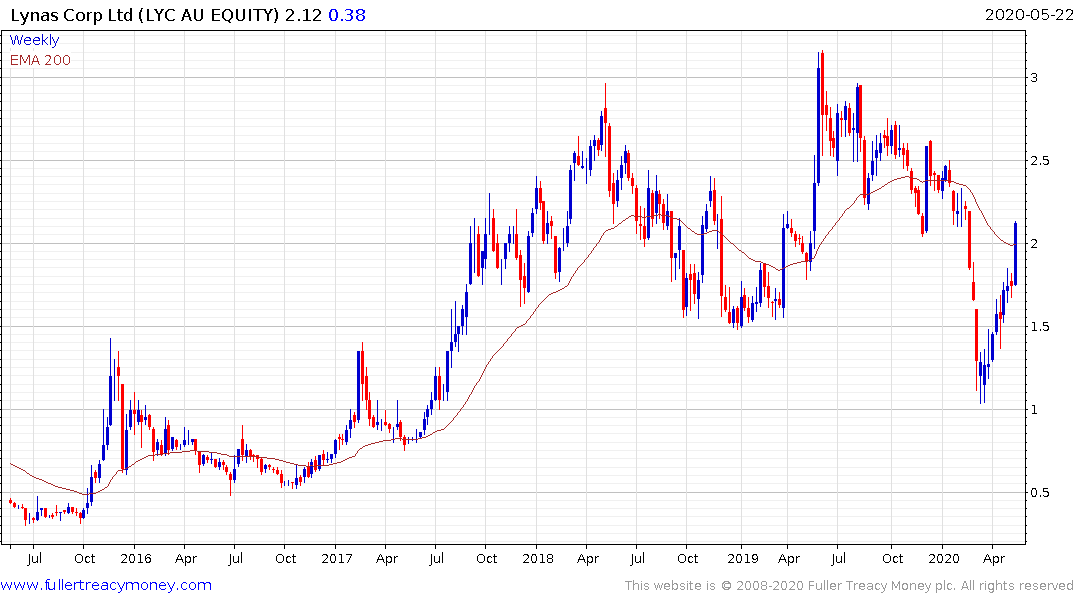 Lynas is only company to have both rare earth metal mining capacity and access to refining capacity outside China. The share has unwound its March decline and is now back testing the region of the 200-day MA and the yearlong sequence of lower rally highs.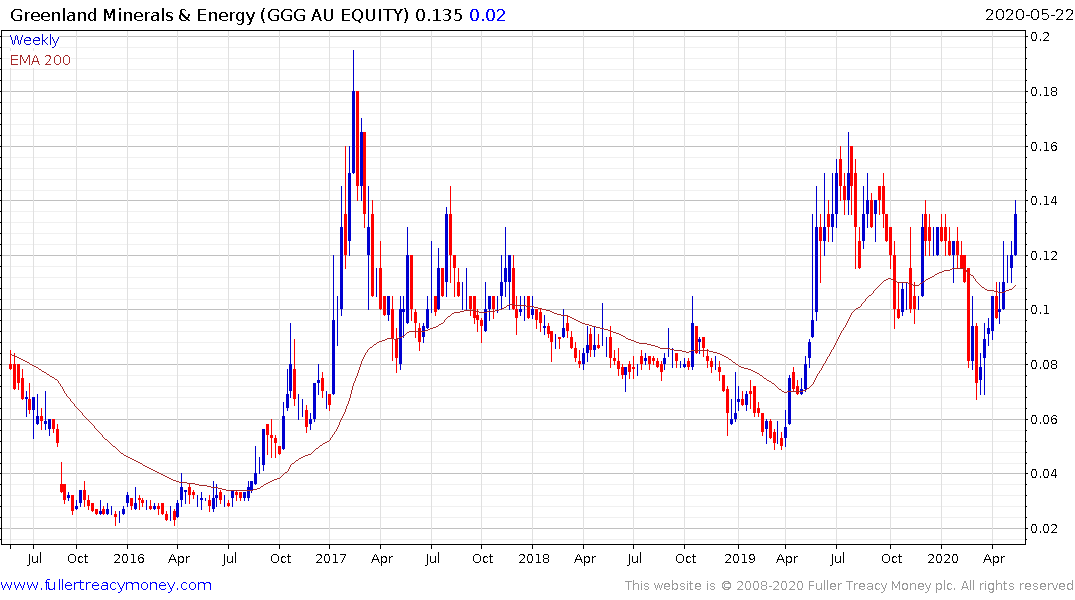 Greenland Minerals explores for both uranium and rare earth metals. With the recent rebound in uranium prices it is currently one of the few related companies to have broken its sequence of lower rally highs.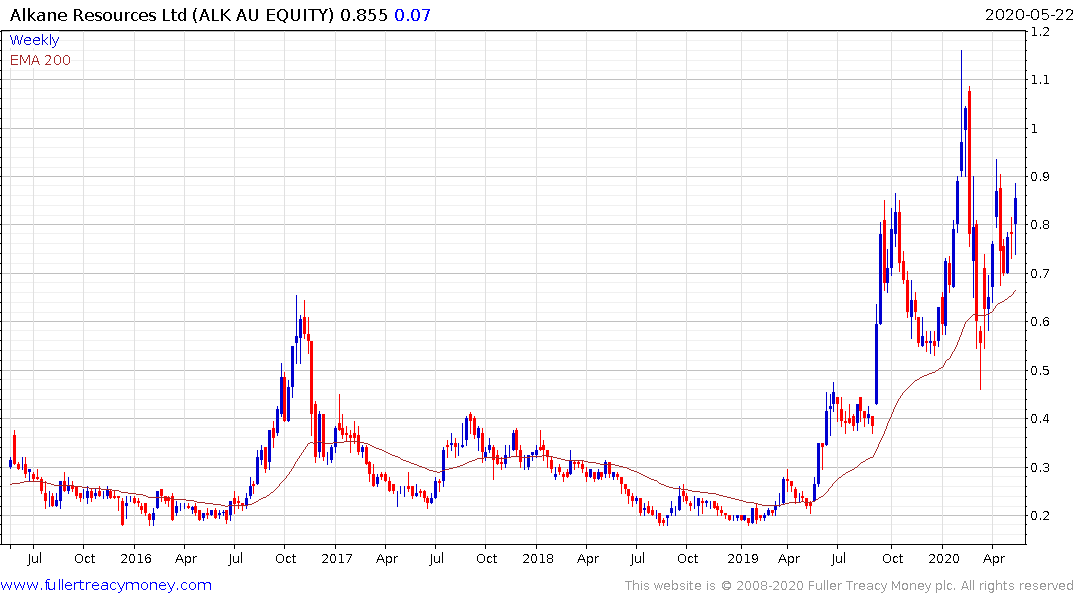 Alkane Resources had offered a two for one deal on gold and rare earth metals where revenue from the former was being used to drive exploration of the Dubbo project. Their rare earth metals site is shovel ready but needs substantial investment so they are going ahead with a demerger. That suggests going forward Alkane will only be valued as a gold miner.
Back to top