Email of the day - on palladium:
Thank you for Friday's big picture video, there were a number of very useful things for me as a journalist.

Can you also give your analysis for palladium? You mentioned on a number of occasions that a $200 reaction represents consistency of a trend. It was about $350 on Friday. Also, reaction has unwound much of the last break-up. What are the prospects?
Thank you for your kind words and I am happy to extend subscriptions to journalists of reputable publications on the assumption attribution is cited when ideas are quoted. In fact, that has been about the only marketing this service has ever indulged in.
Palladium has posted an incredibly impressive uptrend and as you point out that move is no longer as consistent as previously following the larger pullback. P&F charts are particularly useful in monitoring the consistency of accelerations.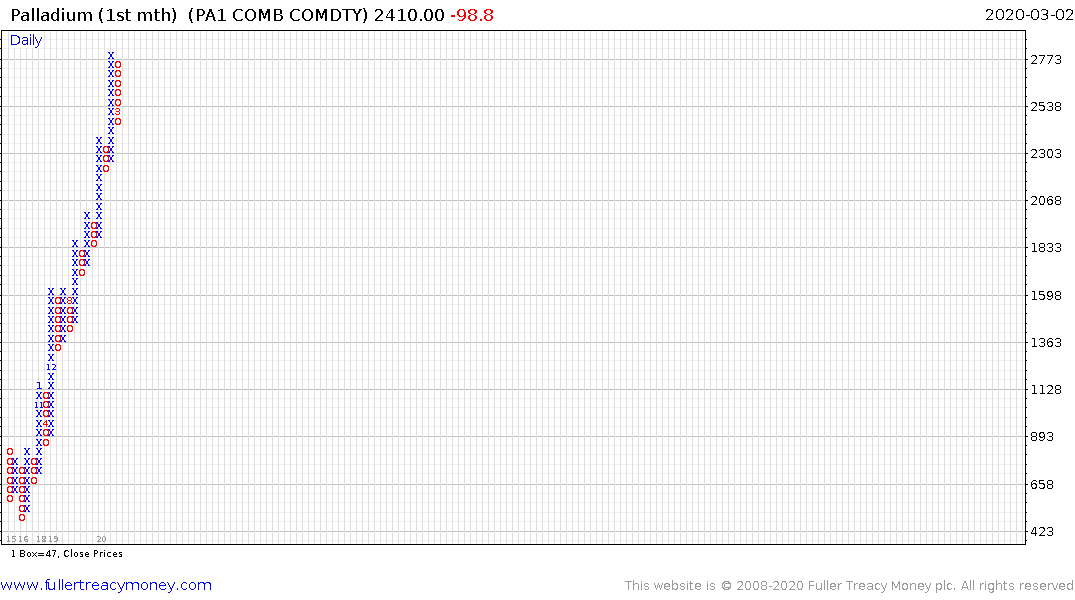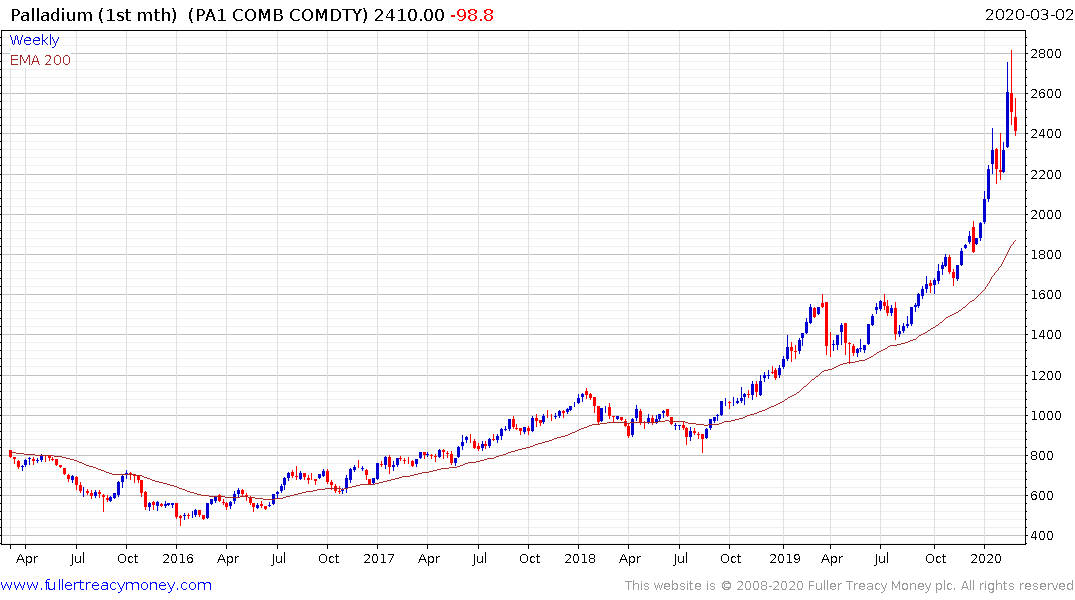 The bigger pullback is an inconsistency. A sustained move below $2400 would signal a pullback into the underlying range which would be another inconsistency. Both these follow the acceleration which is the primary inconsistency. That suggests the price is now at much greater risk of a deeper pullback and not least because of the risk of economic slowdown and less demand for vehicles.
Back to top