Email of the day - on gold
Here is a screenshot with some key indicators on gold shown in USD – all seem to be near their historical lows.

Considering that in non-USD currency like the EUR, gold has fallen another 5% over the past 2 weeks, one COULD argue that gold should be finishing its correction which has been much more pronounced than shown by the price in USD alone ( the equivalent of another loss of 5% x USD 1750 = USD 80….)

Deducting USD 80 from today's final cash price of approx.. USD 1685, the resulting USD 1605 gets us near the USD 1580 which approx.. is the 200d ma.
Thank you for this chart which depicts a number of short-term oscillators. The US Dollar denominated price of gold steadied today from the lower side of its evolving two-month range.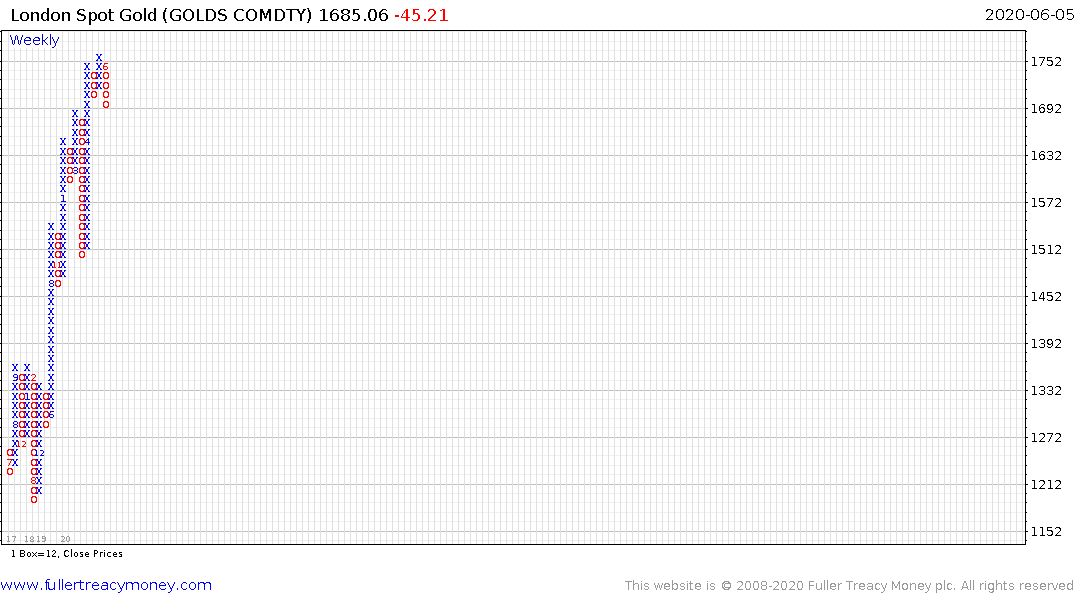 By similar going sideways in the region of the upper side of its previous peak, it is unwinding over overextension relative to the trend mean. The short-term oscillators help to highlight the potential for support at the lower side of the range. The p&f chart is an additional useful tool. Over the last three years reactions of six units of scale ($72) have been 'normal' with the exception of the big retracement in March. This current reaction of five units ($60) is reasonable by that metric.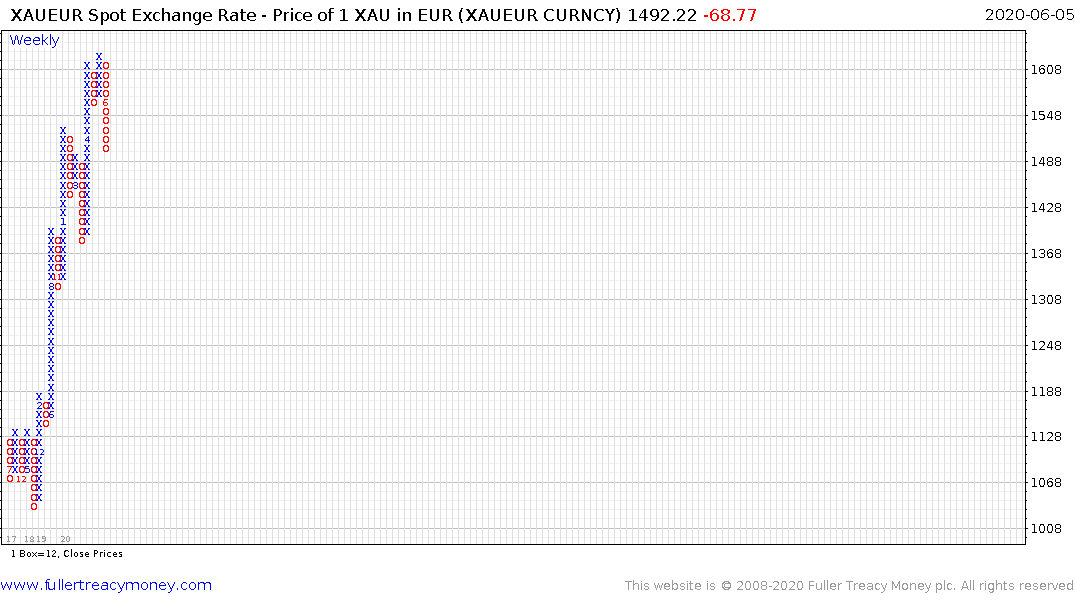 The price of gold in Euro paused mostly below €1500 in February and March and is now testing that area as support having unwound most of its overextension relative to the trend mean.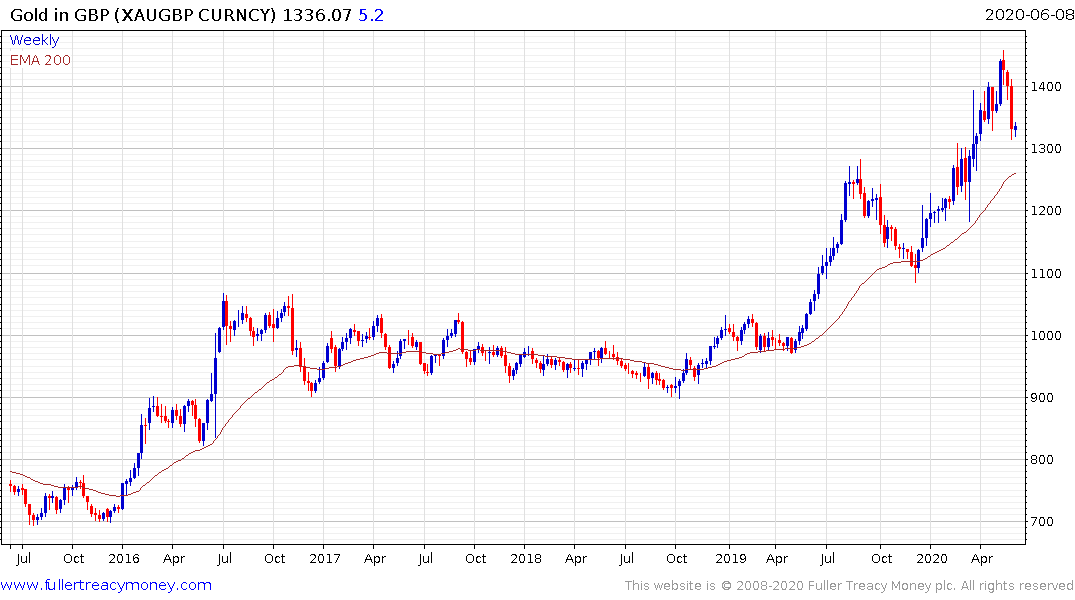 The price of gold in Pounds paused at £1500 and also unwound much of its overextension relative the trend mean.
Gold is in a medium-term bull market but it is a volatile instrument. It is best bought following reactions because it does tend to exhibit a sawtooth profile, particularly in the early stage of the move which we are still in.
Back to top