Counting the Job Cuts at Tech Startups: Fully Charged
This article by Sarah McBride for Bloomberg may be of interest to subscribers. Here is a section:
The list is long, and probably doesn't come close to capturing the total job loss. In the last few weeks, there have been reported cuts at WeWork (250), Bird Rides Inc. (more than 400), ZipRecruiter Inc. (400 layoffs and furloughs) and direct-to-consumer clothing company Everlane (200 cuts and furloughs).

For now, the layoffs are affecting largely companies with a high cash-burn rate—like Bird—or companies that haven't raised money in the last year or two—like ZipRecuiter—and thus lack a big cash cushion, or both. But many industry watchers expect the job cuts to spread as the lockdown continues.

"This coronavirus pandemic is affecting very qualified people," Lee said. His site also includes an option to add a documents so that laid-off employees and human resources departments can enter names and contact details, providing leads to anyone who wants use the list to make some hires. Lee added:

"It's something that I thought might be a good service to tech." The list may also be of service to Lee. His company Human Interest, which he co-founded with Paul Sawaya five years ago, announced on March 11 that it had raised $40 million in a round led by family office Oberndorf Enterprises LLC, bringing its total capital raised to $75 million. Now, the company is hiring, mostly engineers, Lee said. That makes it one of a rarified group of companies currently in a position to pick up talent, rather than shed workers.
​
Some startups likely can put off layoffs for some time, given that venture capitalists invested $137 billion into startups last year, according to the National Venture Capital Association. But not all will want to.

Many firms, including Sequoia Capital, are urging their portfolio companies to conserve cash, and salaries are often among the biggest expenditures at startups.

Having a cash reserve is a nice-to-have during the good times. It's essential during a crisis when burn rates need to be slowed in order to deal with the realisation earnings and profits are further away than ever.
Many privately funded companies are not listed on the stock market but they do represent a significant source of income for listed companies. That is particularly true of the major data centre owners like Microsoft, Google and Amazon.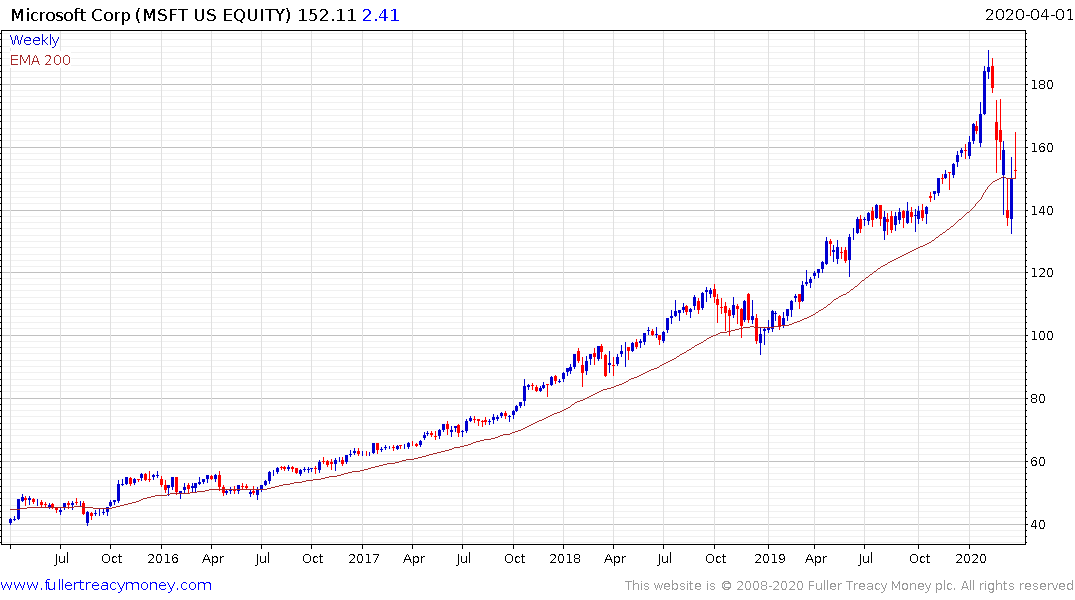 Microsoft bounced from the region of the trend mean and the $135 area needs to hold if support building is to be given the benefit of the doubt.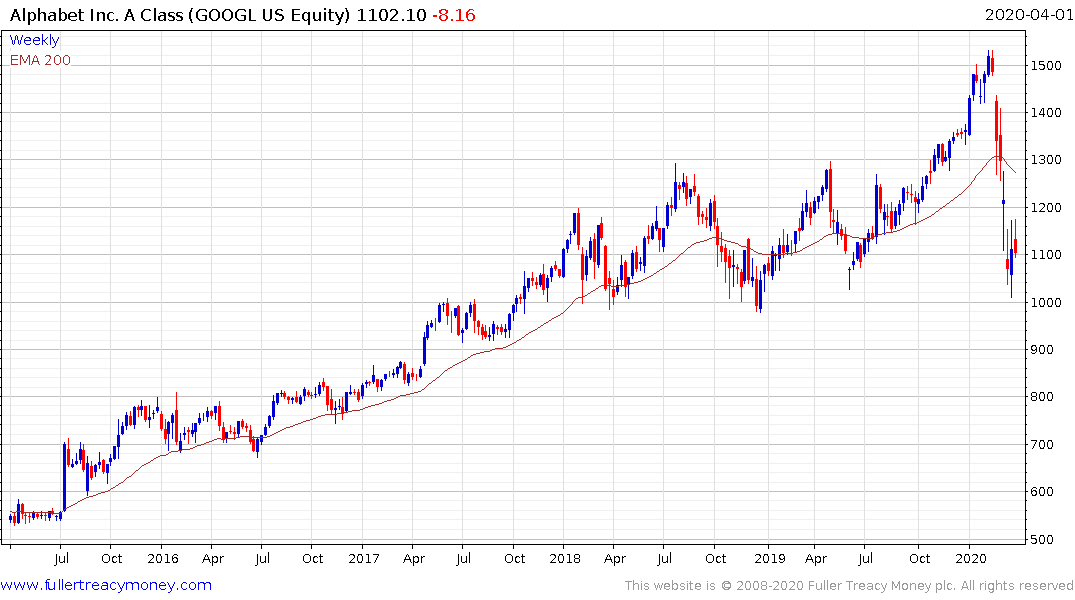 Alphabet/Google needs to continue to hold the psychological $1000 area if support building is to given the benefit of the doubt.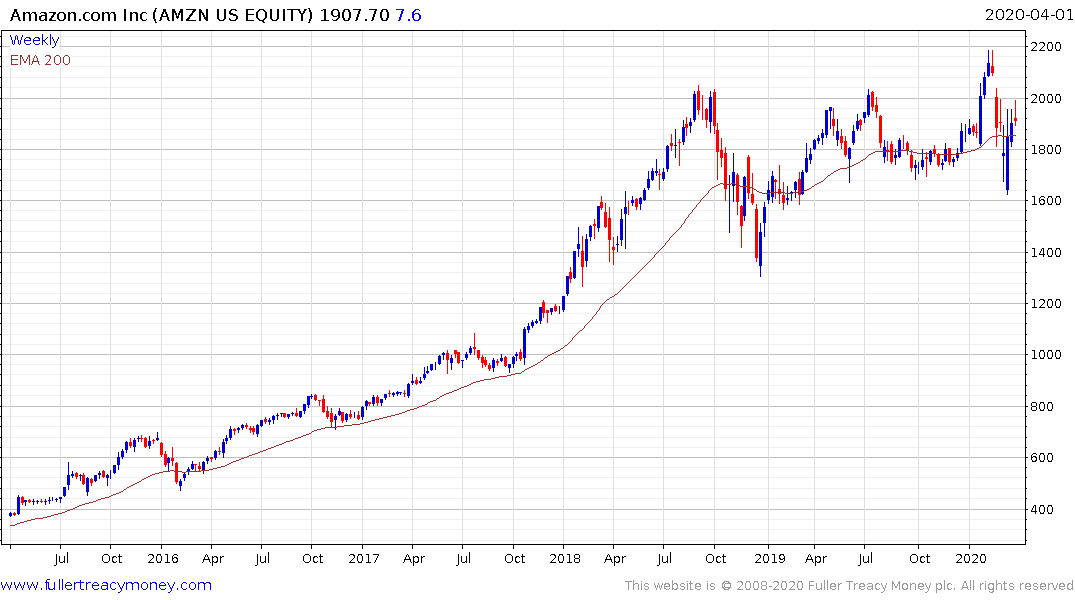 Amazon got all the way back to test the psychological $2000 area but needs to sustain a move above it to confirm a return to demand dominance.
Back to top