Copper Rises After China Data Flags Resilience
This note from Bloomberg may be of interest to subscribers. Here is a section:
"The easing cycle and a potentially stronger demand environment in China will be enough to allow base metals a bit more upside," JPMorgan analysts Natasha Kaneva and Gregory Shearer say in an emailed report received Monday "We reiterate that this bullish view is more near-term tactical rather than long-term fundamental," they say "We agree and believe that Chinese metals demand is sufficiently solid to support prices but not strong enough to push them higher," Carsten Menke, an analyst at Julius Baer, says in an emailed note.
I will be travelling to China and Taiwan between August 5th and 19th this year. The one big take away from last year's China trip was the sense of unease evident on the street and among vendors. That was in response to the tightening of government oversight on every day life, the attempts to stamp out lending by the shadow banks and the souring sentiment resulting from the first salvos of the trade war. Understandably that has contributed to slowing growth.

China now has some choices to make. It can boost liquidity, run even larger deficits and allow the currency to weak to support the economy. That will come at the price of spurring speculative activity particularly at the local government level. If they were to avoid making these concessions it would result in growth declining even further and that is not something the Chinese authorities can afford to do from a political and social compact perspective.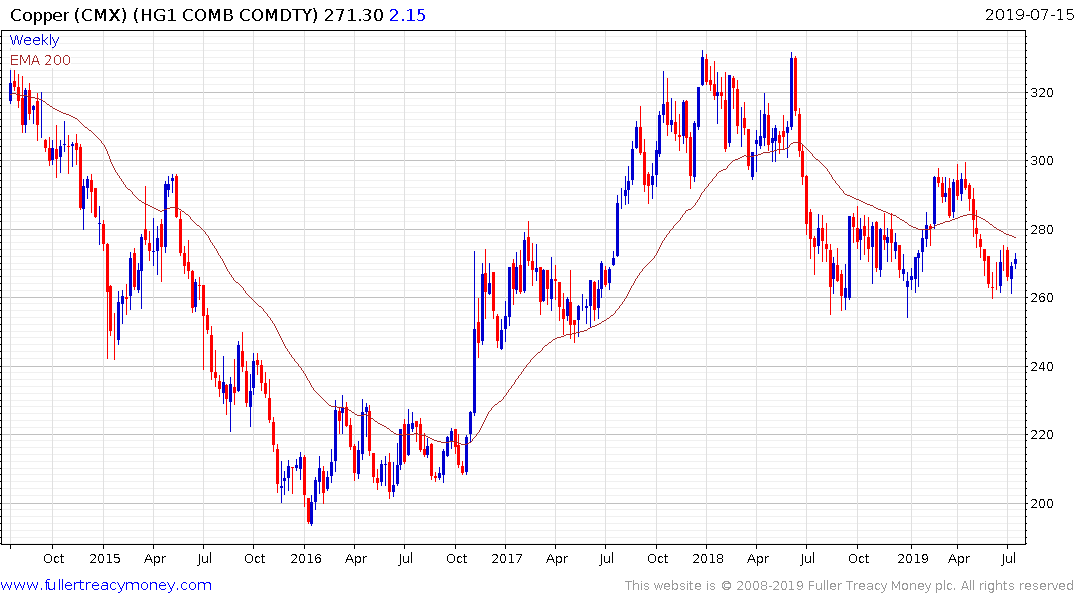 Copper is at least steadying from the lower side of its range but has a lot of work to do to confirm a return to demand dominance beyond the short term.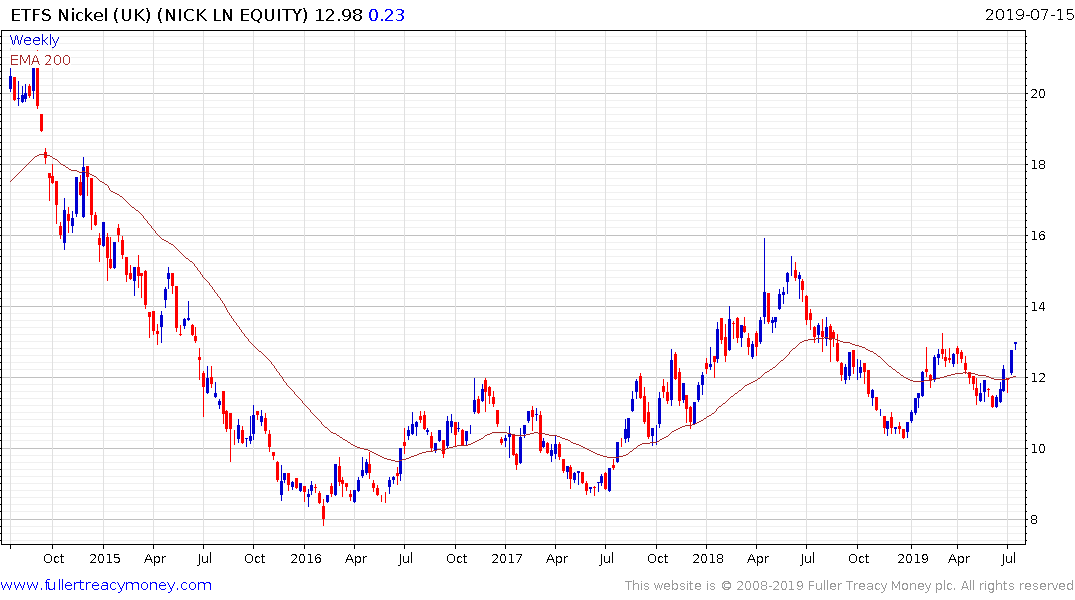 Nickel has been rallying more impressively over the last few weeks and that confirms the three-year sequence of higher major reaction lows remains intact.
Back to top