China: We Won't Use Nuclear Weapons First in a War
This article by David Axe for the NationalInterest.org may be of interest. Here is a section:
China has reaffirmed its policy of never being the first in a conflict to use nuclear weapons. Experts refer to this policy as "no first use," or NFU.

The NFU policy reaffirmation, contained in Beijing's July 2019 strategic white paper, surprised some observers who expected a more expansive and aggressive nuclear posture from the rising power.
One has to question why this statement was made now? One possible interpretation is China is stating its position in order to lay the groundwork for what it anticipates is going to be a difficult geopolitical environment in the near future.

The clearest near-term risk will be mainland boots on the ground in Hong Kong and the imposition of martial law to dispel the protest movement. That represents potential for a near-term shock to local stock market which suggests some form of hedge is desirable in the near-term.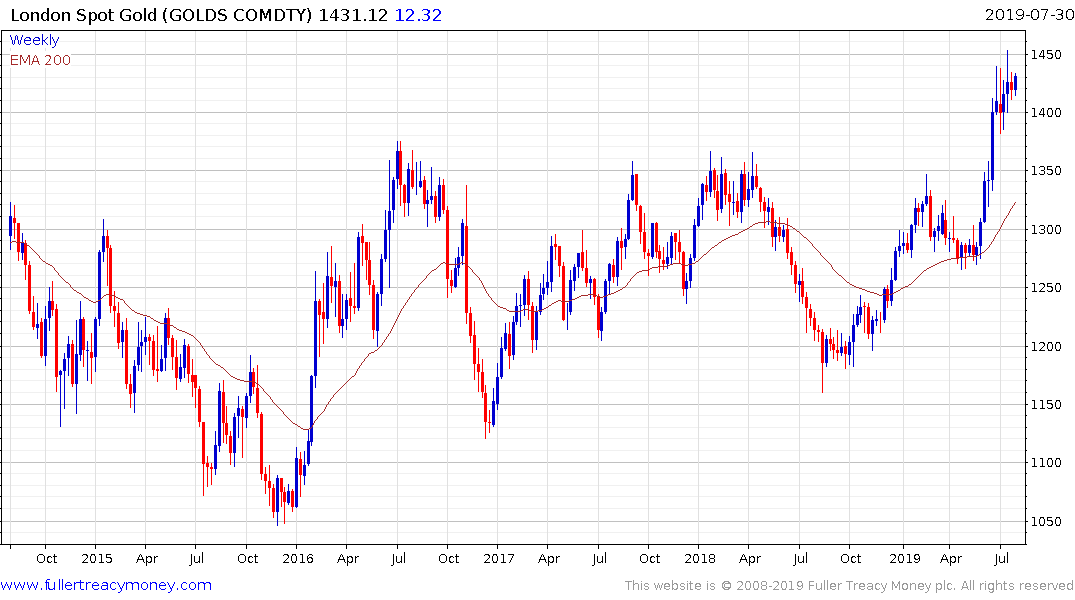 Gold has been consolidating for the last month and this type of development would likely be viewed as a fresh catalyst for additional upside.
Back to top