China's Cautious Economic Reboot Is a Warning for the World
This article from Bloomberg may be of interest to subscribers. Here is a section:
While factory output rose for the first time since the virus struck and state investment improved, private investment remained anemic. Worryingly for manufacturers who are already battling deflation and a slump in global demand, inventories are stacking up as supply outstrips demand.

The data underscore that China's economic recovery will be gradual, with little sign of the kind of snap-back some had expected when the crisis began. It also suggests a revival led by supply will create excess capacity and disinflation unless demand soon catches up -- both at home and abroad.

"Unlocking the economy is a more challenging and complex task than locking it down," said Chua Hak Bin, a senior economist at Maybank Kim Eng Research Pte. in Singapore. China's experience is sobering for governments seeking to ease virus-related curbs in the hope of offsetting the deepest recession in decades. Policy makers including Federal Reserve Chairman Jerome Powell and International Monetary Fund Managing Director Kristalina Georgieva have warned that recovery is still a way off.

Some signs of China's recovery -- especially in production -- could be seen in a sweep of data released Friday that showed industrial output rose a better-than-expected 3.9% from a year earlier, reversing a drop of 1.1% in March and a deep slump in the first two months of the year. Fixed-asset investment decreased 10.3% in the first four months, a smaller decline than the 16.1% drop in the January-March period.

Retail sales slid 7.5% though, more than the projected 6% drop, as shoppers preferred to avoid crowds and instead move their purchases online. Restaurant and catering receipts slumped by 31.1% from a year earlier, after a 46.8% collapse in March.
China was where the first lockdowns started so it also offers a potential template for how to open back up. They have pretty much ordered factories to start producing again. That's a "build it and they will come" strategy and there are big questions whether the rest of the world is ready to consume what China wishes to export.
China is also worth monitoring for signs of how consumer spending holds up. The luxury goods sector initially rebounded strongly but is now showing signs of rolling over.
Meanwhile OpenTable reported yesterday they expect a quarter of US restaurants to remain closed. That helps to highlight the restaurant, hotels, airlines and cruise sectors are the epicentre of risk and most likely to experience Type-3 bottoms; defined by lengthy ranging.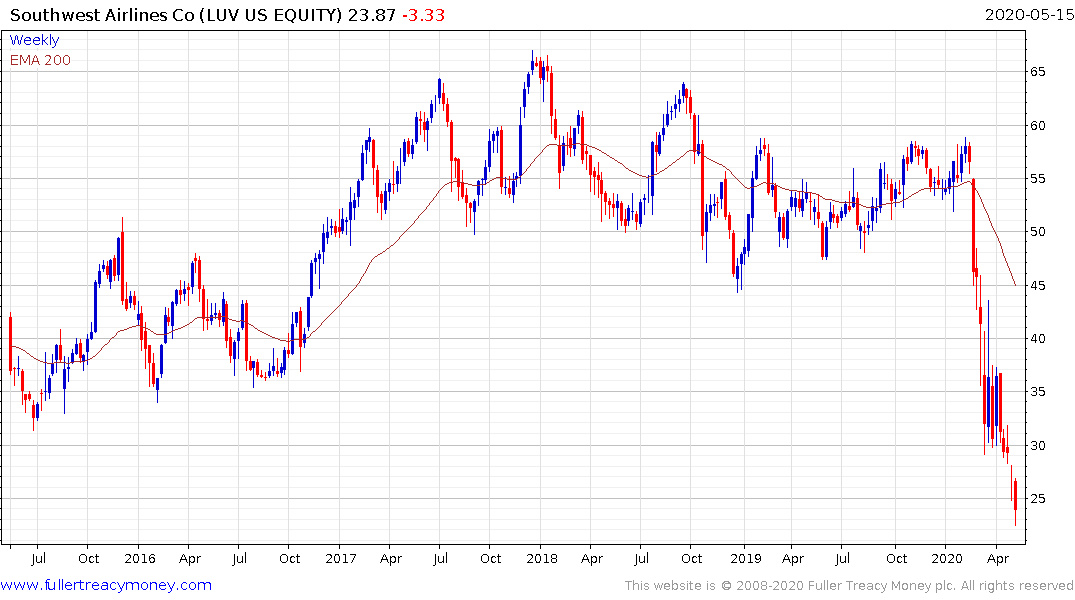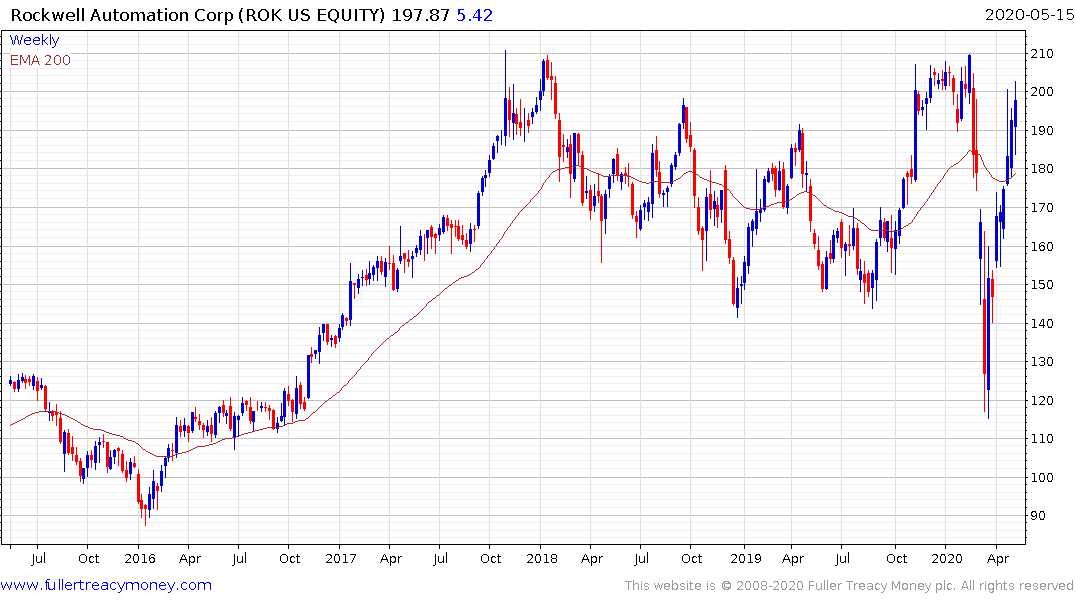 Meanwhile factory automation companies like Rockwell Automation have been among the first industrials to regain their peaks. That suggests the corporate solution to geographic risk is to spread bets around the world and to automate production where possible.
Back to top