China Considers More Economic Pain for Australia on Virus Spat
This article from Bloomberg News may be of interest to subscribers. Here is a section:
The office of Australian Trade Minister Simon Birmingham declined to comment. When asked about the list, China's foreign ministry didn't address the specifics but said the government "has always sought to find common ground while putting differences aside, cooperate to achieve win-win results and will not harm others to benefit oneself."

"We hope the Australian and Chinese side can meet in the middle, take more measures to improve bilateral relations and deepen mutual trust, and provide favorable conditions and atmosphere for practical cooperation in various areas," the ministry said.

Australia's China Addiction Leaves It Vulnerable to Trade Spat

Speaking earlier at a briefing in Beijing on Tuesday, Chinese foreign ministry spokesman Zhao Lijian said China would back a resolution at the World Health Assembly later Tuesday that calls for a "comprehensive assessment" of the pandemic that differs from "Australia's earlier proposal of a so-called independent global review."

"We suggest the Australia side to go through the text carefully," Zhao said. "If Australia is willing to change its course and give up the political manipulation of the pandemic, we will welcome that."
Asking for an independent review of the origins of a virus which has ravaged the global economy is reasonable. That's particularly true when it comes to trying to figure out where the next pathogen is likely to arise from and acting to prevent it. China has already razed and sanitised the wet market in Wuhan. That was completed in February so they have no intention of allowing an investigation.
They have to also understand that Australians are in no mood to be pushed around. There is no doubt Australia is heavily dependent on China for exports. It is also true that China depends on Australia's exports to feed its steel industry which is a major employer.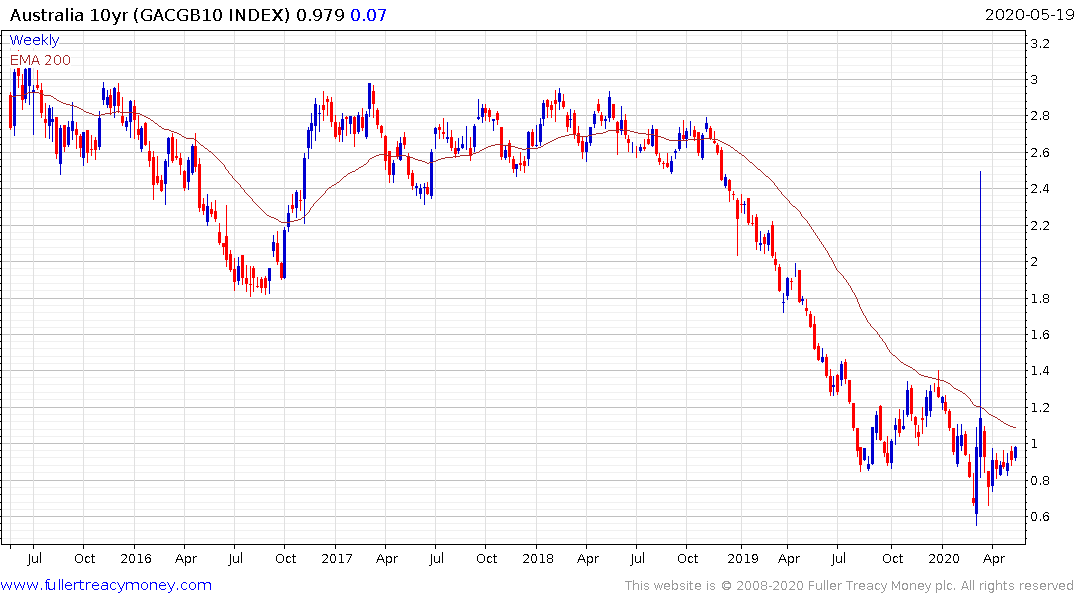 It seems to me that with speculation about negative interest rates in the UK and USA, Australia's bonds represent value and not least because of scope for interest rates to fall further.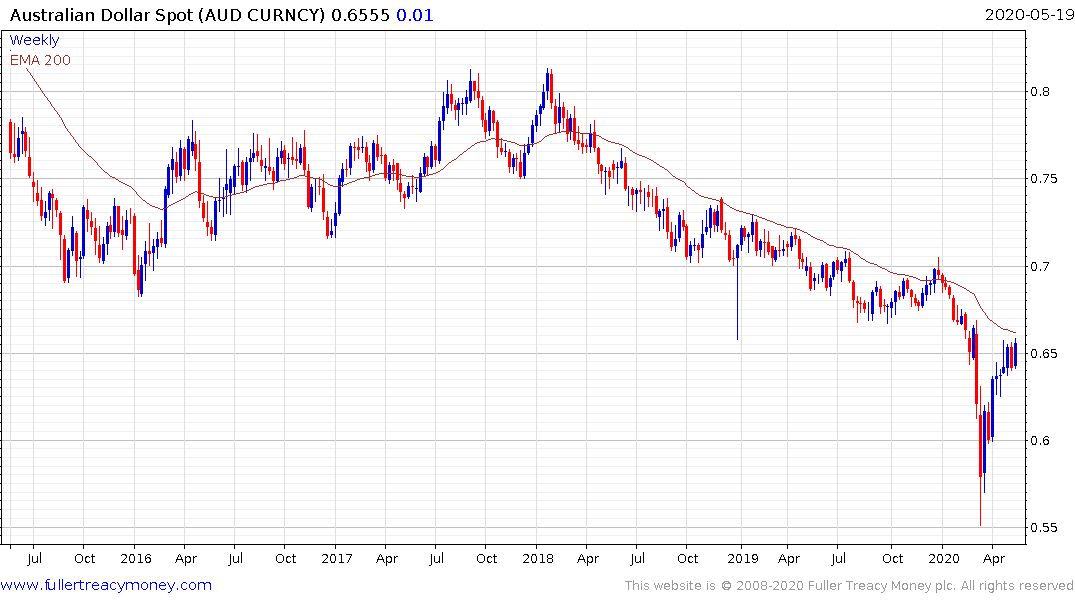 The challenge for overseas investors is the Australian Dollar is at the first area of potential resistance represented by the 200-day MA.
Back to top