BOE Walks the Line Between Quick Rebound and Fragile Job Market
This article by Lucy Meakin and David Goodman for Bloomberg may be of interest to subscribers. Here is a section:
Bailey said that while the overall output is holding up better than expected in May, there's probably worse to come for employment. Jobless claims have risen sharply and the number of workers on the government's furlough program is higher than the BOE had anticipated.

"We certainly do see signs of activity picking up," Bailey said. But "we also have quite a strong focus on the labor market," where the data are "quite mixed."

The new pace of bond purchases means the total QE target of 745 billion pounds should be reached around the end of the year, and the bank didn't indicate a possible extension into 2021.
The UK missed the narrow window to get ahead of the virus and instead has had to deal with a prolonged period of uncertainty where economic statistic volatility is creating a great deal of uncertainty. The massive decline in GDP reported last week is likely to be countered by an historic rebound which benefits from the low base effect when it is next reported.
That leaves the Bank of England in a bind. They are wary of stoking inflation but have also had to engage in historically large assistance to avoid deflation becoming engrained. The argument about the wisdom of adopting negative short-term rates is likely to heat up as the year goes on but for now at least there is less concern about additional cuts.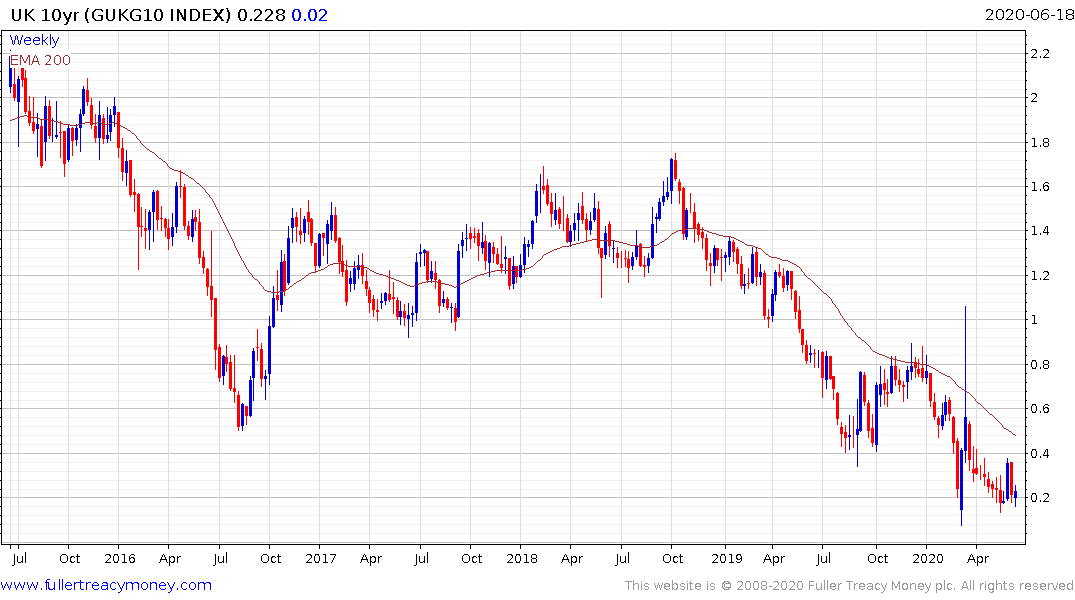 Bond investors are still not convinced the Bank of England will avoid negative interest rates. A sustained move above the trend mean, currently near 0.52% will be required to signal a trend change.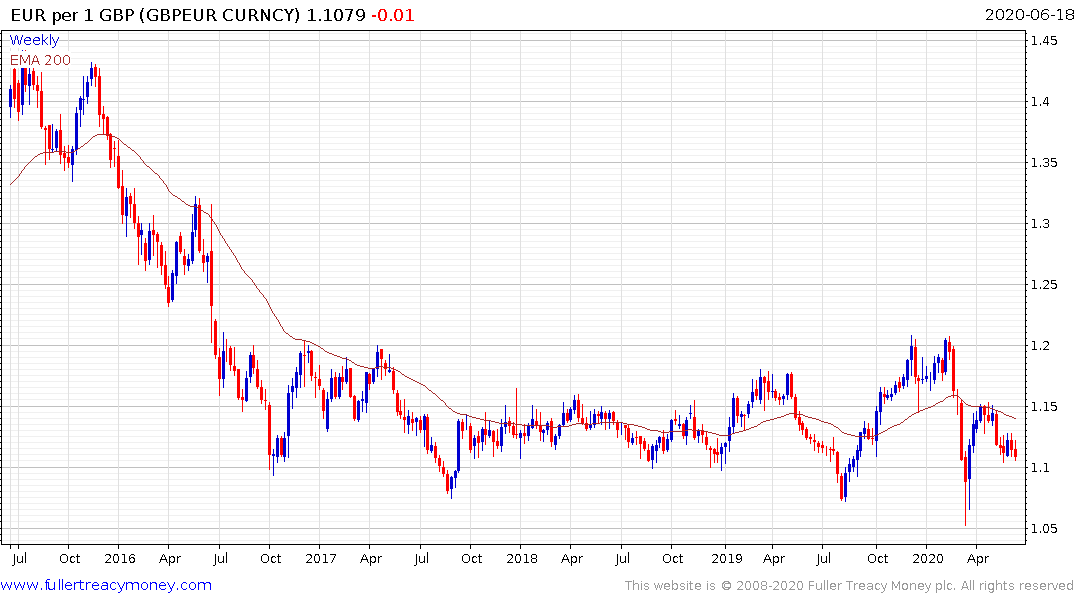 The Pound, however, is weakening against the Euro. The rate has mostly ranged between €1.10 and €1.15 since 2017, with some notable failed breaks around both those levels. It is now back testing the lower side of the range amid speculation that any deal the UK eventually comes to with the EU will be less ambitious in scope than many were hoping for.

The prospect of a trade deal with Australia is at least an early sign that the Johnson administration is pursuing its pledge to build a wider network of relationships beyond the EU.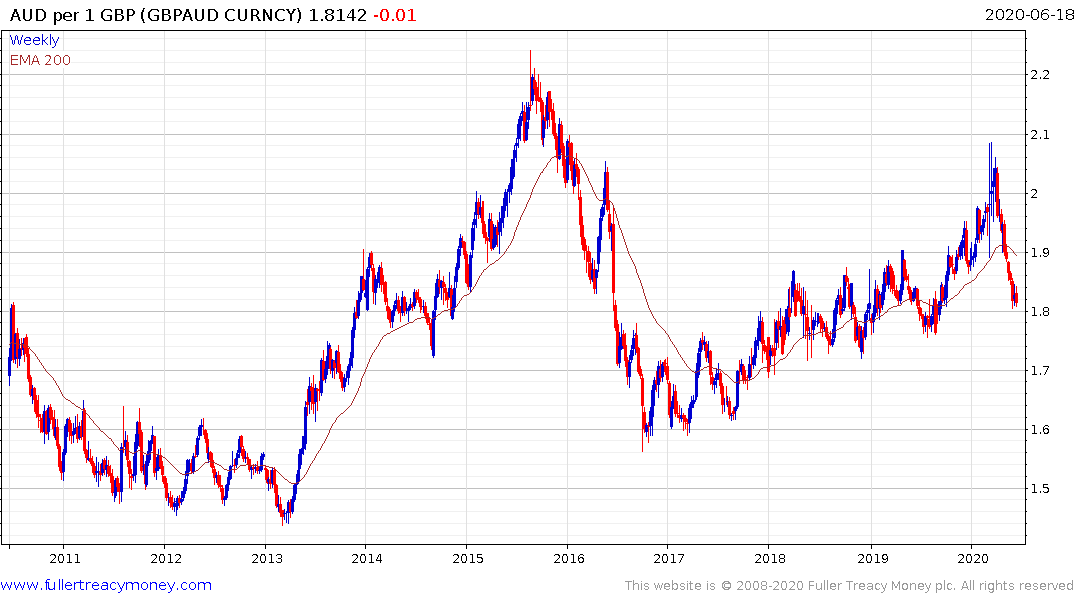 The Pound has returned to test its four-year sequence of higher reaction lows against the Australian Dollar. If it is going to find support, this is an important area for that to occur if the uptrend is to remain reasonably consistent.
Back to top