Bailey Says BOE Is Not Ruling Out Negative Interest Rates
This article by David Goodman for Bloomberg may be of interest to subscribers. Here it is in full:
The Bank of England is keeping the lower bound for interest rates under active review amid the coronavirus crisis and isn't ruling out taking borrowing costs below zero, according to Governor Andrew Bailey.

When asked about the prospect of negative rates by U.K. lawmakers, Bailey said the BOE wasn't in the habit of ruling out any policy, but wouldn't rule them in either. The key rate is currently at just 0.1%, and policy makers have previously indicated their lower bound for rates was close to zero.

Andrew Bailey

"Given what we've done in past few weeks, it should come as no surprise to learn that of course, we're keeping the tools under active review in the current situation," Bailey said.

Bailey added the BOE was keen to observe the impact of its previous U.K. rate cuts, bearing in mind arguments that they become less effective the closely to zero they are. It's also examining the experience of other central banks who have cut below zero, he said, adding the financial system in an economy, and officials' communication, are both important.

"We do not rule things out as a matter of principle. That would be a foolish thing to do," he said. "That doesn't mean we rule things in either."
The UK borrowed at a negative rate for the first time today. A number of the better capitalised Eurozone countries have been doing that for a few years already. It must be a nice feeling, that investors are willing to pay you to take their money. Against that background, it is understandable that Andrew Bailey would refuse to rule out negative rates for the UK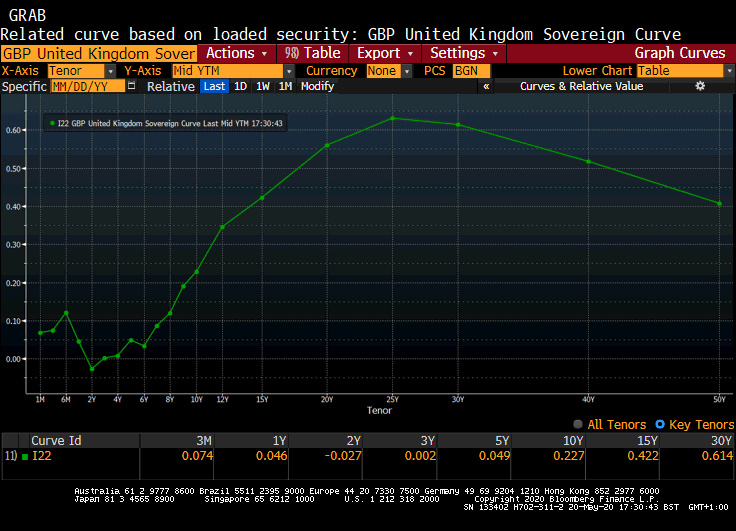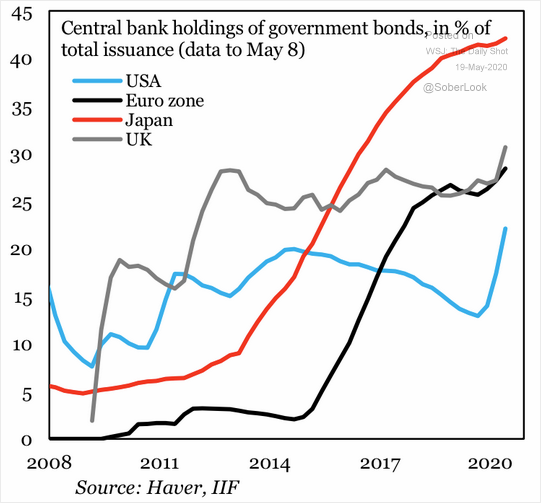 The UK yield curve is very flat with maturities out to seven years trading at less than 10 basis points and the 2-year has a negative yield. The size of the Bank of England's balance sheet was stable between 2013 and this year. It is now expanding again with the BoE owning about 30% of all outstanding Gilts which is second only to Japan.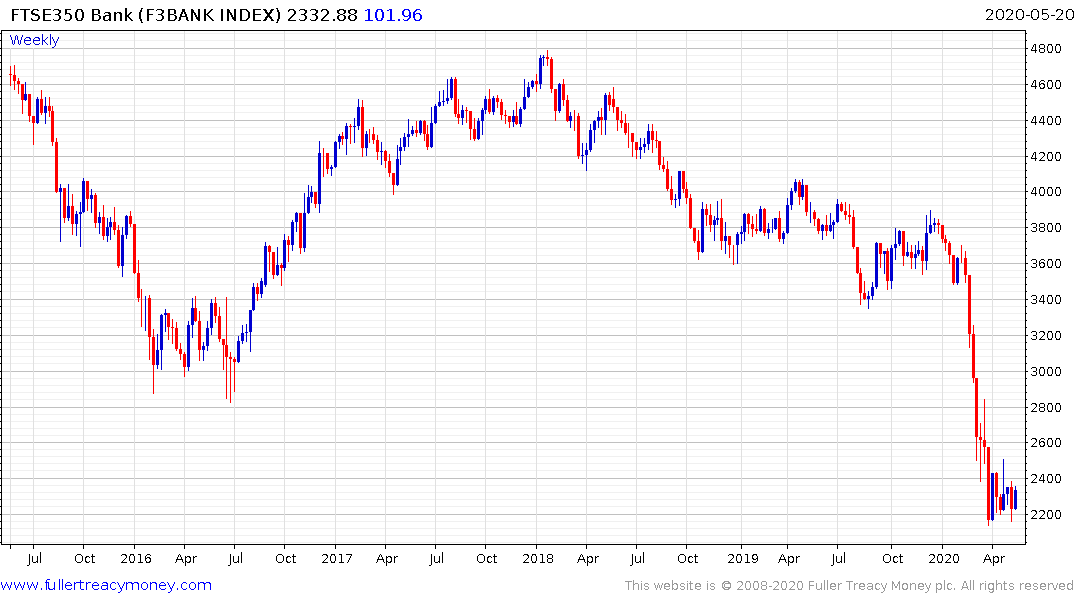 The threat of negative rates is a death knell for the UK banking sector if they are in fact implemented.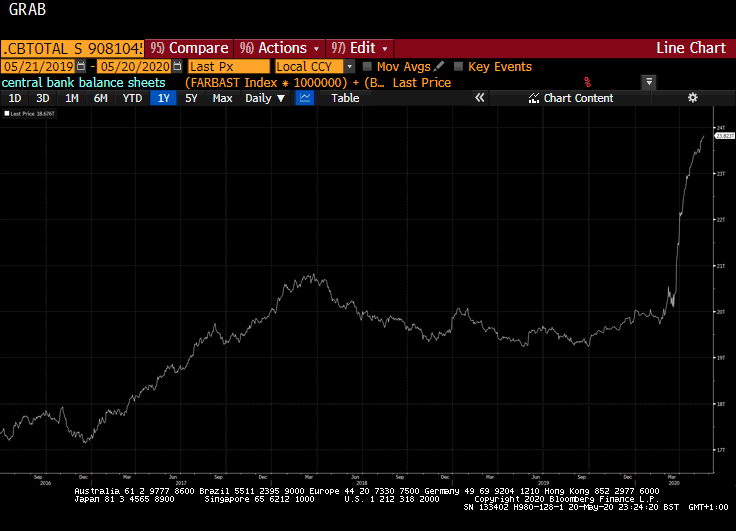 The other important point about the above chart is every one of the major central banks is expanding its balance sheet. The total, rebased to US Dollars is now at $23.8 trillion and rising. That is the primary reason Wall Street is outperforming.
Back to top