Amazon Set to Break Record for One-Day Gain in Market Cap
This article by Brandon Kochkodin for Bloomberg may be of interest to subscribers. Here it is in full:
If its pre-market trading holds up, Amazon Inc. is about to break a bigger record than just its own peak share price.

The largest U.S. e-commerce company saw its shares jump by more than 10% after Thursday's earnings report crushed Wall Street estimates. If that gain stands through Friday's close of trading, the company could see its market capitalization surge by more than $90 billion, and push the total value above $1 trillion -- a level the stock has flirted with intraday, but never held through the market close. The company's market capitalization gain stood at $91.7 billion as of 9:30 a.m. in New York when trading began.

That'd be the biggest single-day gain on record for a U.S. company, according to data compiled by Bloomberg. The previous record was $78 billion, set by Alphabet Inc. on July 26, after its shares surged on its own strong results and a $25 billion share-buyback program.

To be sure, with markets near all-time highs, marks such as this are bound to be challenged. But it's also not every day that one of the largest companies in the world gains 10% or more in a single session. Over the last five years, the six companies in the S&P 500 Index with current market caps exceeding $500 billion have had just 10 such days combined. Today would be the 11th such occurrence, and the fourth time Amazon has done so, the most of any company in the group.

Even if it doesn't break the market value record today, the company has already set another new high-water mark for itself. Shares opened trading $181 above Thursday's closing price, its biggest ever gain in dollars per share.
Amazon has been a notable laggard as both mega-caps and the equal weight S&P500 have broken on the upside over the course of the last month. Last night's surprisingly good results highlight the robust position of the US consumer in the 4th quarter and Amazon's success in implementing 1-day delivery. So what about the next quarter and the impact on the consumer of the coronavirus scare?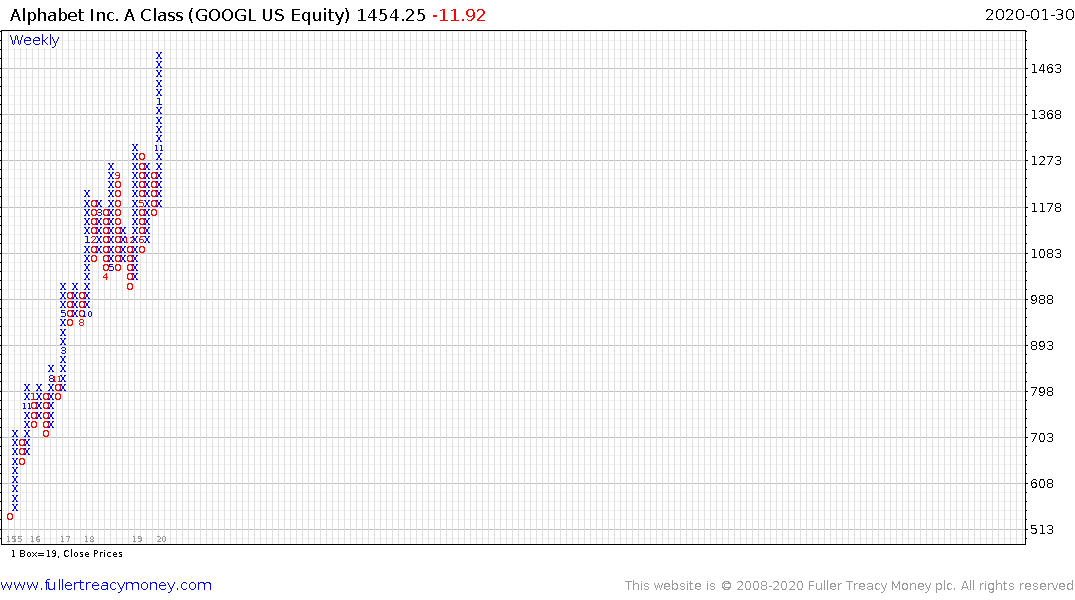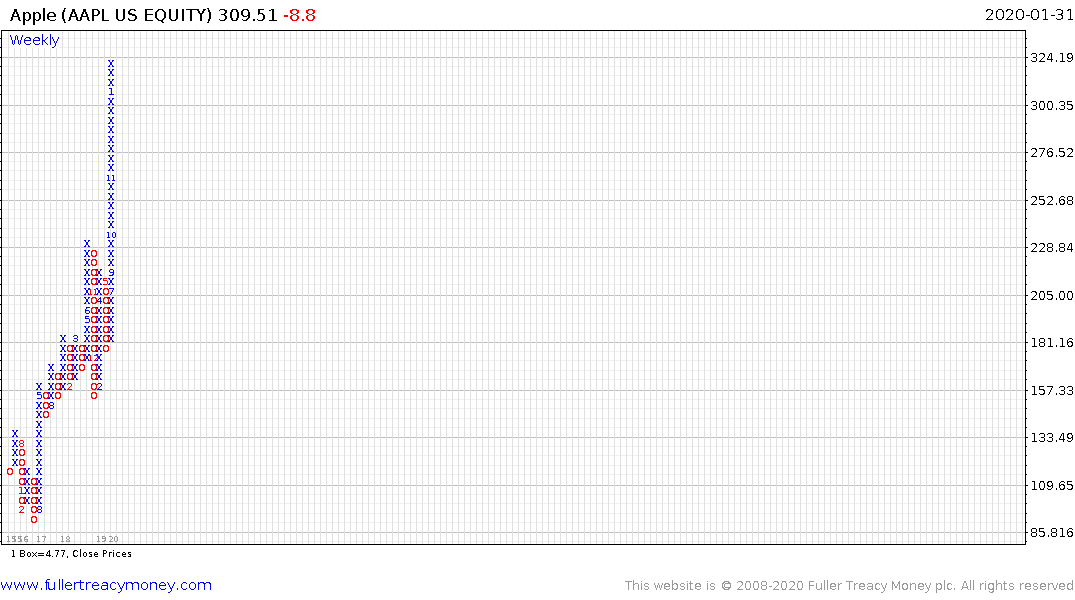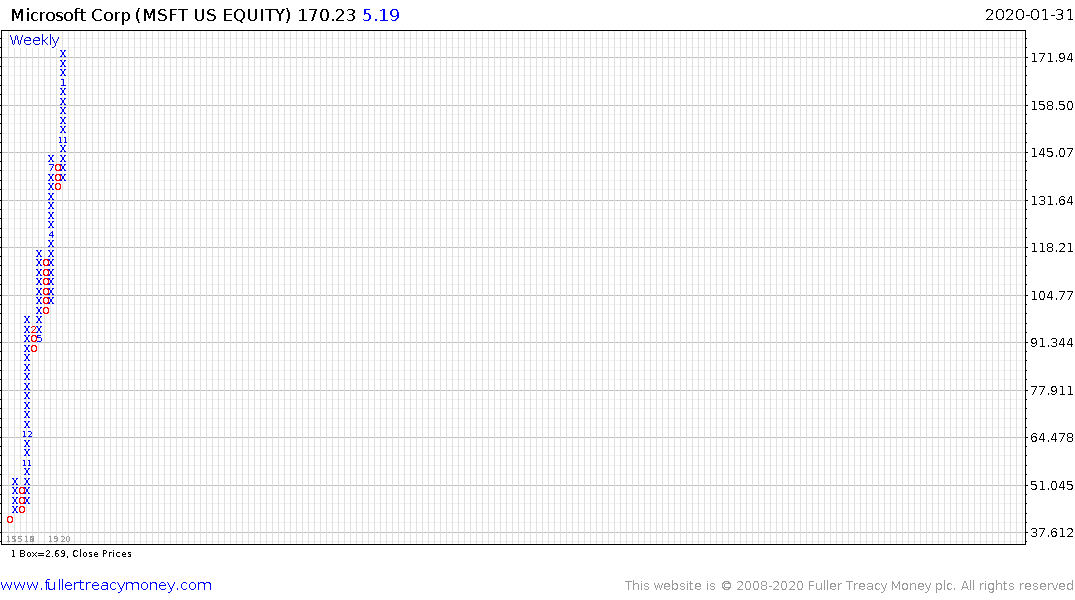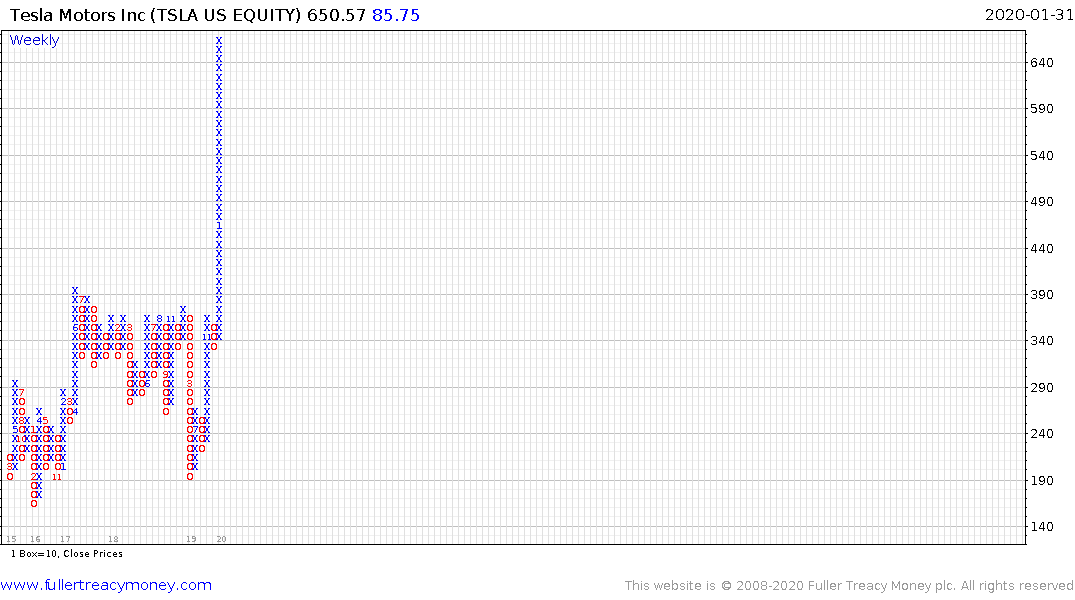 Apple, Alphabet, Microsoft and Tesla are all really quite overextended relative to their respective trend means. The big question many investors now have is how long they can continue to post new highs while the Chinese economy is on lockdown? Alphabet in particular has mirrored the recent weakness in the stock market.
The reaction to date has been relatively similar sized that posted in December but a sustained move below today's low would greatly increase scope for a reversion back towards the mean. That is particularly relevant for the world's largest shares which are much more overextended than the main indices.
Every time Amazon has tested the $2000 level in the last couple of years it has failed and only a sustained move above that level will indicate a return to medium-term demand dominance.
Back to top