Amazon Has Long Ruled the Cloud. Now It Must Fend Off Rivals
This article by Dana Mattioli and Aaron Tilley for the Wall Street Journal may be of interest to subscribers. Here is a section:
Some of the sharpest barbs are now coming from Amazon, long the dominant provider of data storage to large multinationals. Andy Jassy, chief executive of Amazon Web Services, targeted Microsoft in remarks last month to attendees of the company's annual cloud-computing gathering in Las Vegas.

"They are not prioritizing what matters to you guys as a customer," said Mr. Jassy of Microsoft. Rivals, he said, were often mere copycats. "There are a lot of companies that have become pretty good at being checkbox heroes, where they kind of look at something we have and they rush to have it out there and say we have it too."

Some of Mr. Jassy's customers took note. In a private dinner involving some CEOs of companies that use Amazon's cloud services, attendees discussed Amazon's apparent anxiety about rivals, particularly crosstown rival Microsoft. Now No. 2 in the cloud, Microsoft last year won a giant Pentagon cloud-computing contract for which Amazon was favored. The deal is valued at up to $10 billion over the coming decade. Amazon is contesting the outcome in court.
Competition in supplying cloud and support services has been one of the primary factors in why Amazon's share price has not broken out while Microsoft, Apple and Google have surged of late. The message here is it appears a lot less difficult for big companies to compete in data warehousing than in the online retail business and it also tends to be a higher margin business than ruthlessly competitive retail.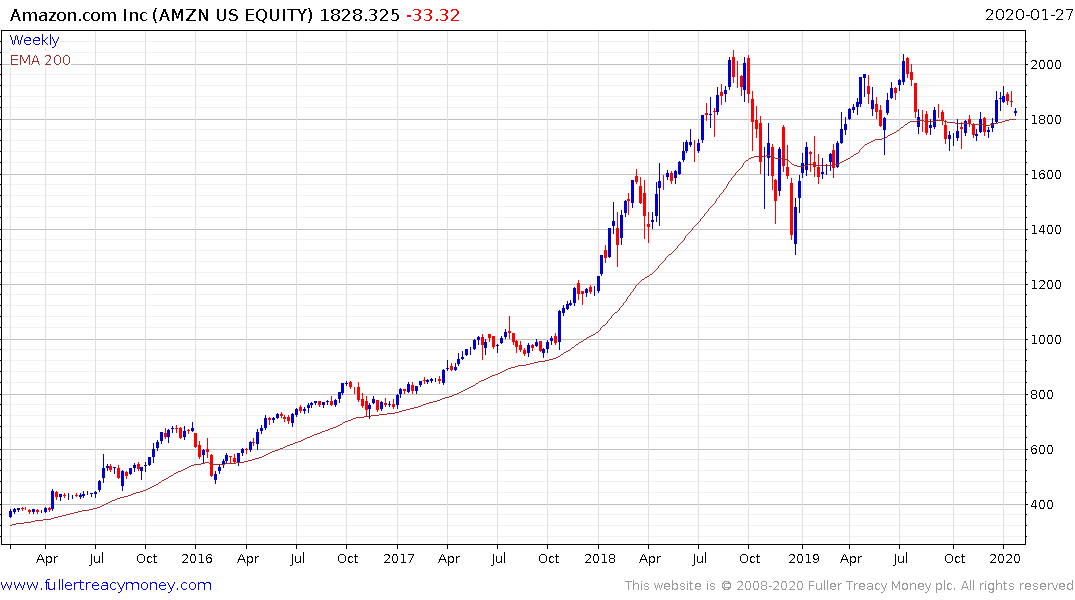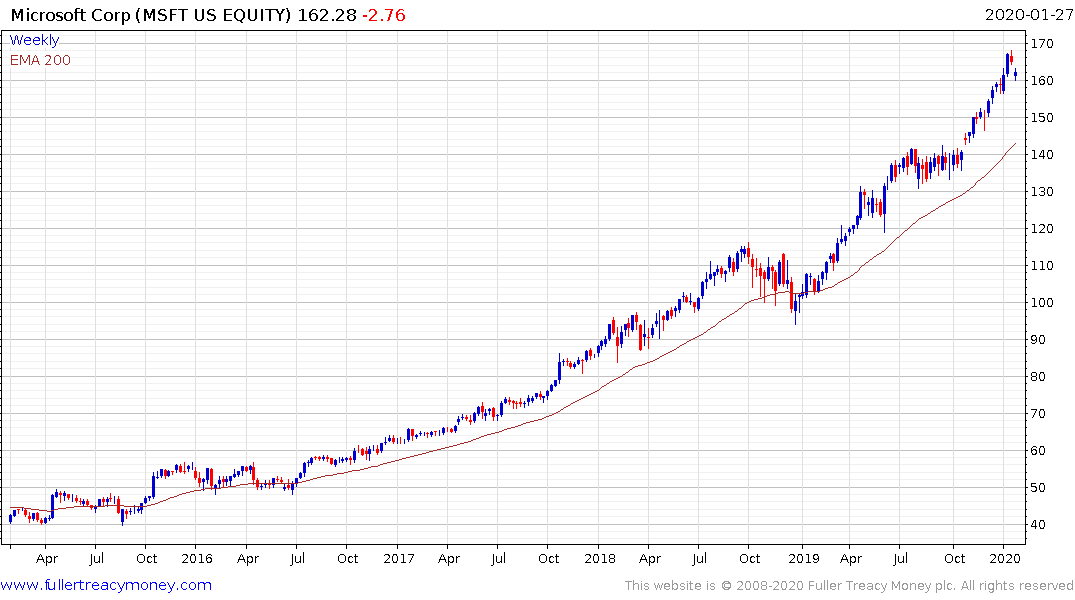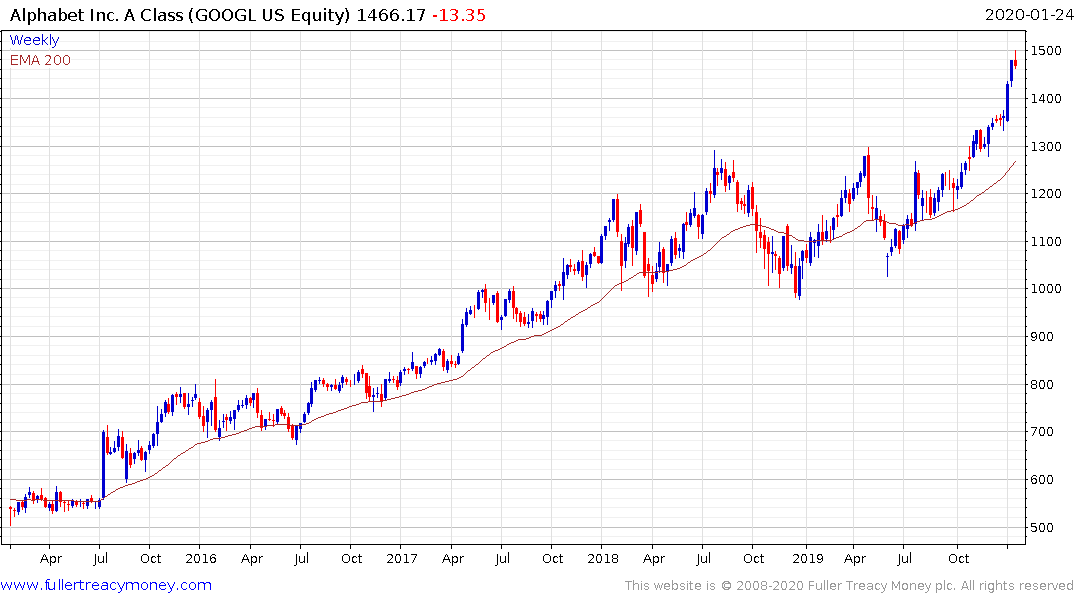 Veteran investors may recall when Snap Inc IPOed, the bearish case was founded on the belief they did not have a sufficiently large in-house data warehouse to fend off competition from others. The reason is Snap outsources much of its back end and analytics to Google and pays them a significant sum every month for support services.
These kinds of services mean the cost of start-up ventures has compressed significantly over the last few years. It also means the largest companies in the world rely on the revenue from a large number of loss-making smaller companies to support their growth. This kind of pyramid selling is supported by the liquidity rich environment but it will also represent a vulnerability when liquidity eventually tightens.
Back to top