Roubini Lives Up to Dr. Doom Alias With Global Recession Call
This article by Gregor Stuart Hunter for Bloomberg may be of interest to subscribers. Here is a section:
On the trade front, deglobalization looms as countries around the world have to choose which country to align with -- the U.S. or China -- once the bilateral negotiations collapse, Roubini said. "This divorce is going to get ugly compared to the divorce between the U.S. and the Soviet Union."

On top of that, an oil-price shock coming from Iran tensions would raise the prospect of 1970s-style stagflation as a rise in crude prices coincides with slower growth, Roubini said.

Speaking at a blockchain summit in Taipei, Roubini reiterated his skepticism toward cryptocurrencies such as Bitcoin.

"There's massive, massive amounts of price manipulation" in cryptocurrency trading, he said in remarks at the conference. As for blockchain, "it's the most overhyped technology ever, it's nothing better than a glorified spreadsheet," Roubini said. "Nobody's using it, and nobody's ever going to use it."
The stock market is at a new all-time high, but there is still such an impending sense of doom. That is not what one expects from market tops. Nouriel Roubini has a particular talent for soundbites, not least about cryptocurrencies. However, the challenges he alludes to are worthy of consideration.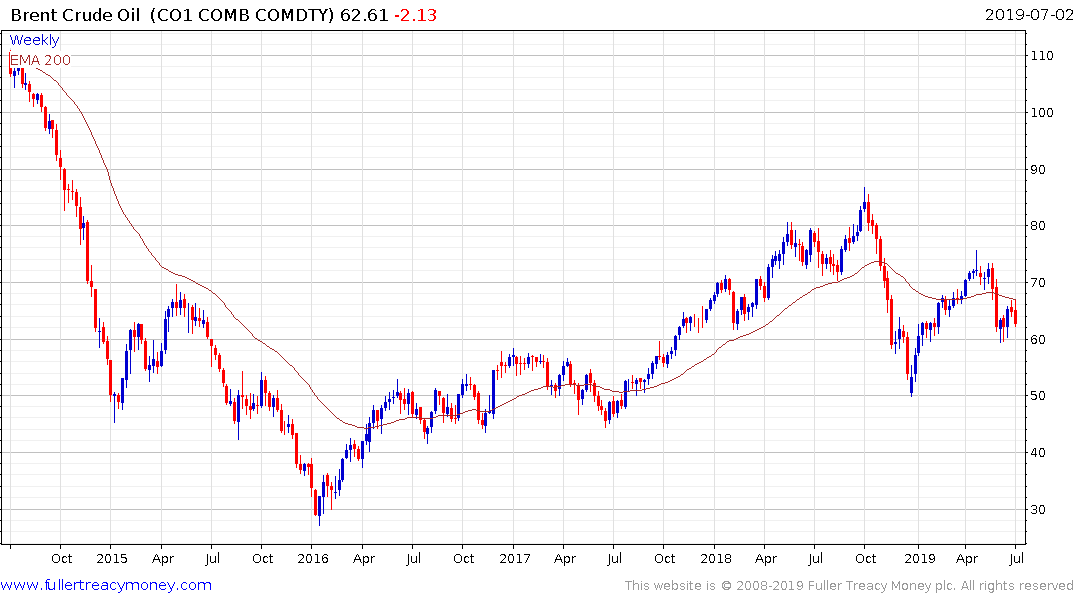 The first is the potential for a spike in oil prices. I agree that if we see a rapid move above $120, it would be a significant headwind to global growth. However, that ignores the fact that with each year the USA is building on its production capacity

The USA is approaching energy independence. That is why it has the confidence to throw its weight around in a more adroit fashion.

Meanwhile oil prices have broken their uptrend. We are probably in a volatile ranging phase, which is medium-term in nature.

The trade war is something I agree with Roubini on. We are heading towards a more polarised world but the transition is going to take years. The global supply chain, has been built up over forty years. It is not going to be redistributed overnight. That is the primary reason the trade war is moving in fits and starts.

The rise of populism's most profound impact has been the revival of protectionism. That is not about to change anytime soon since none of the underlying causes have been addressed.

I also agree the response to a future recession will be a deeper dive into extraordinary monetary and fiscal policy. The rationale for this is likely to be part national interest, part political and part needs must.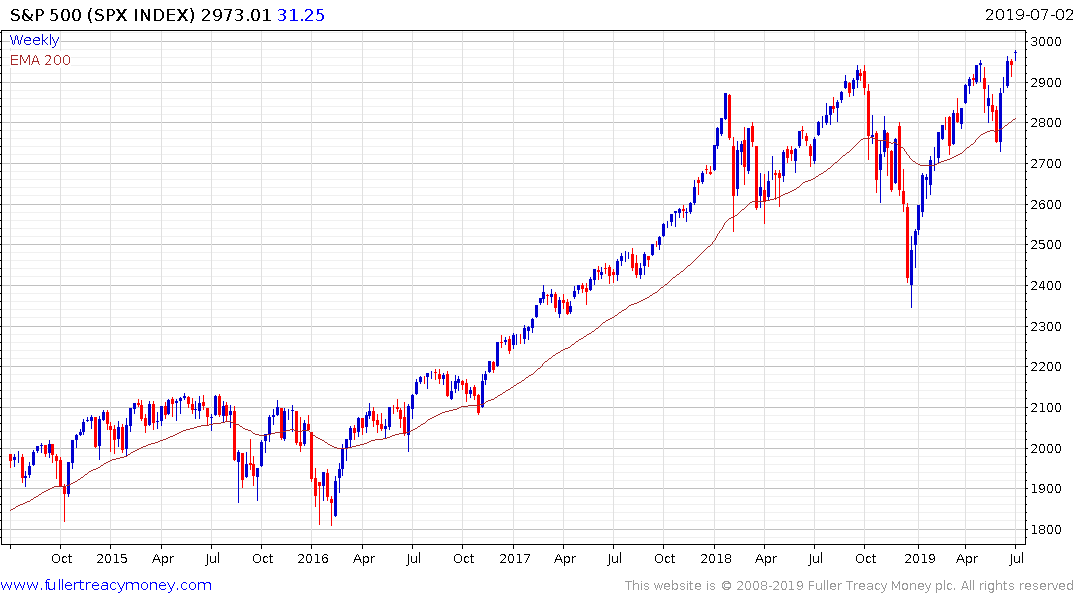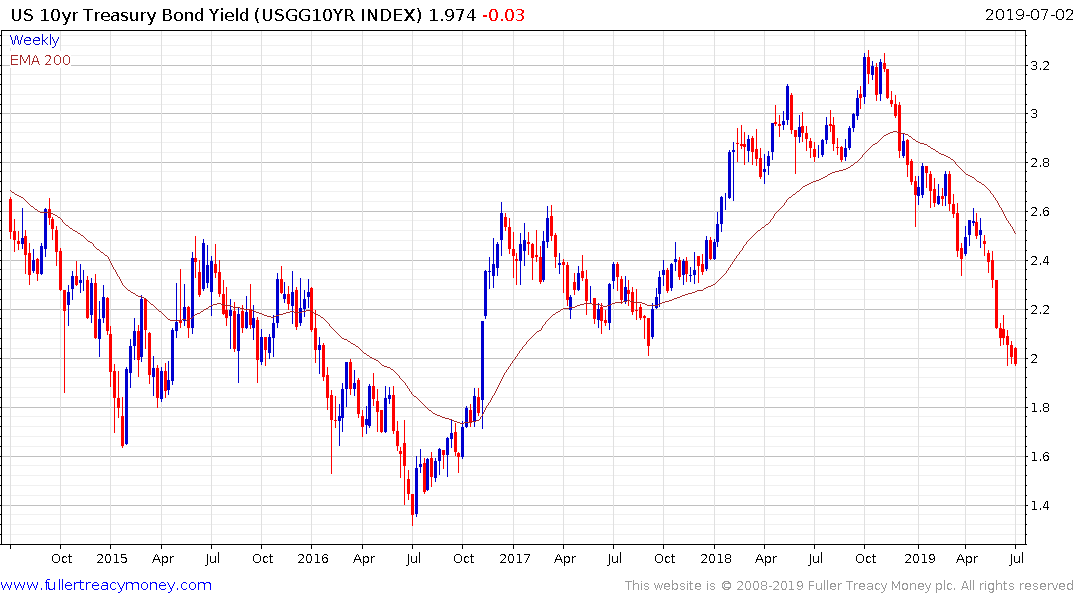 Are the stock market, gold and Treasures all firm because this eventuality is already being priced in?

Regarding, the argument that no one uses bitcoin today, my retort would be to watch out for the killer app. When it arrives, a transition is likely to occur very quickly. Bitcoin bounced today from the psychological $10,000.
Back to top