GM Plots an EV Comeback Inside Its Secretive Battery Lab
This article by Bill Howard for Extreme Tech may be of interest to subscribers. Here is a section:
In 2019, about 3 million pickups were sold out of 17 million vehicles. Nobody knows the size of the EV pickup market initially, or how badly EV range suffers under a heavy load (Tesla owners have known range tanks when a Model S or Model X tows a trailer), or if buyers are willing to pay extra to get the large batteries that allow 300 t0 400 miles of range on pickups.

As for the market for all plug-in vehicles – battery electric vehicles and plug-in hybrids – the final 2019 US sales numbers for light vehicles amount to combustion-engine-only cars, 98.1 percent of the market, BEVs and PHEVs 1.9 percent.

There is some hope – among environmentalists, at least – that Americans, in the wake of the coronavirus slowdown, will appreciate the cleaner skies in major cities and adopt plug-in vehicles to keep the air clear and clean. GM's battery R&D is for its worldwide markets, not just the US, and it may find more traction outside the US. Depending on how many people and businesses have money to spend on new cars in the next year.

At the Ultium rollout, GM cited forecasters who called for EV volumes to double between 2025 and 2030 to 3 million units annually – one in six vehicles sold – and added its belief the numbers could be "materially higher."
The point in the above piece, that the global market influences the kind of cars US companies produce is an understatement. The most profitable market for conventional US automakers is the pick-up truck, which is a predominately North American vehicle. All other markets are heavily influenced by whatever China demands.

The reality is most pickups are bought by people who do not use them for work. That is where the electric/battery sector is targeting. Meanwhile Tesla is now the leader in producing sedans and those are equally if not more desirable in China.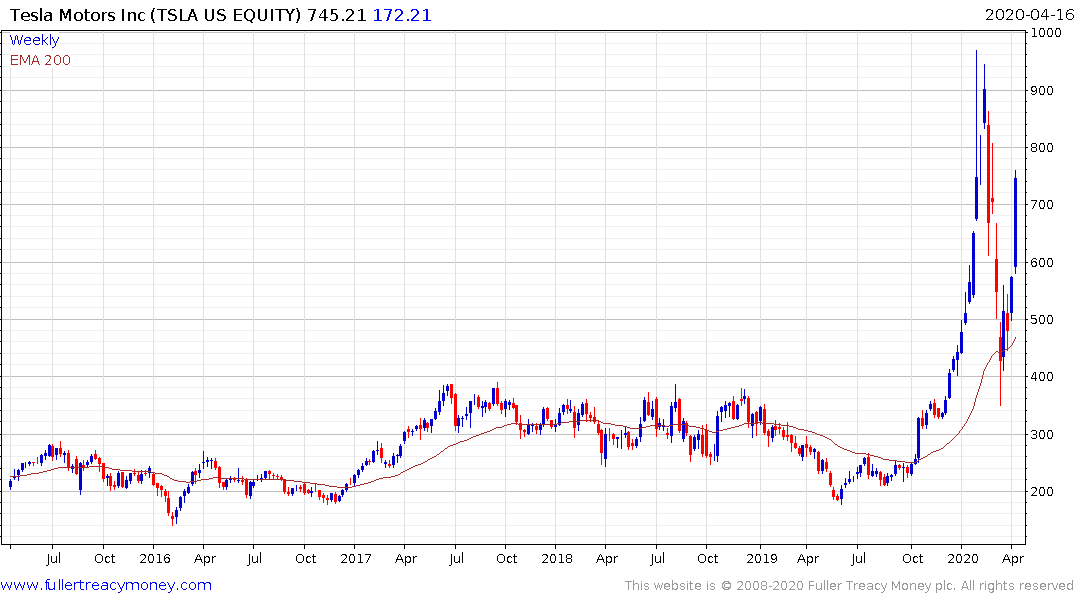 Tesla bounced impressively from the upper side of its underlying range and is now short-term overbought.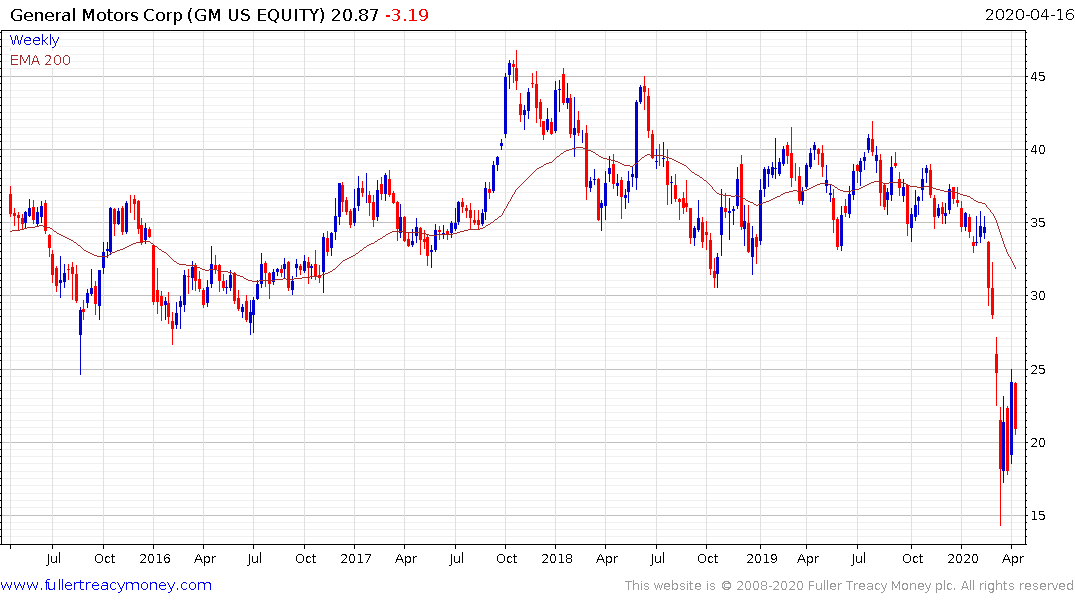 General Motors' bounce has been more modest but it is at least holding a short-term sequence of higher reaction lows.
Back to top