OPEC+ Set to Extend Oil Cuts as Meeting Called for Weekend
This article by Javier Blas and Grant Smith for Bloomberg may be of interest to subscribers. Here is a section:
But members of the 23-nation OPEC+ alliance have a lot to gain by preserving their agreement. They have helped engineer a doubling in Brent prices since April, easing pressure on their government budgets of oil-rich nations.

The accord has also revived the fortunes of major energy companies like Exxon Mobil Corp. and Royal Dutch Shell Plc, and prompted some U.S. producers to consider restarting wells just weeks after they were idled.

The deal in April set out historic cuts of 9.7 million barrels a day, or roughly 10% of global oil supplies, to offset the unprecedented collapse in demand caused by the virus lockdowns. Then a few weeks later, Saudi Arabia and its closest allies in the Persian Gulf promised additional supply restraint of 1.2 million barrels a day in June.

Those reductions were set to ease to 7.7 million barrels a day from July 1. so failure to reach an agreement this month could have brought a flood of oil back onto the market and undermined a tentative recovery as countries start emerging from coronavirus lockdowns.

With American shale production starting to come back online, OPEC's careful management of the demand recovery is crucial.
The coronavirus spread in a wave around the world and resuming demand for just about everything is also likely to come back sequentially. Chinese demand is recovering, European demand is also recovering and the USA will follow. Latin America's infection rate is probably close to peaking which suggests demand will begin to recover in the middle of the summer.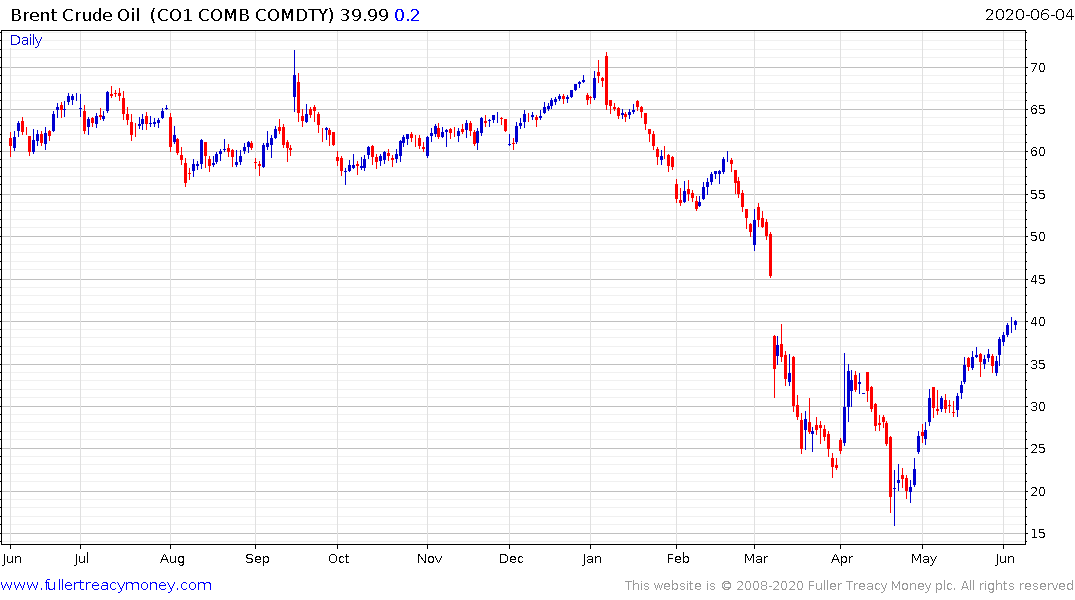 Provided supply limitations remain in effect there is scope for further improvement in oil prices. I remain of the opinion that oil is more likely to range than trend for the foreseeable future but the upper side of the range is probably somewhere around $60.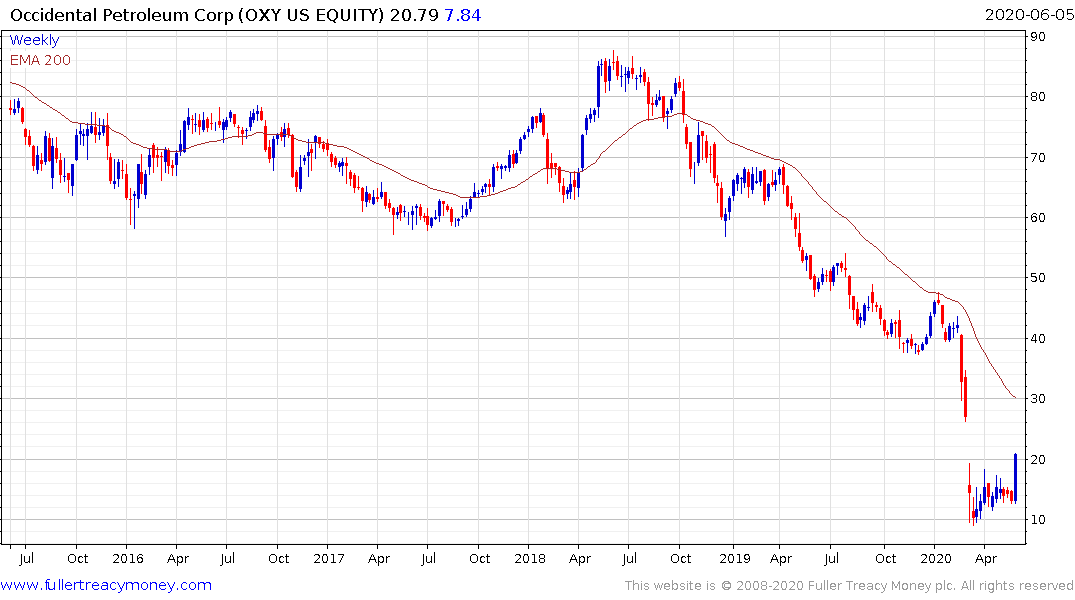 Occidental Petroleum broke out of a three-month base formation today.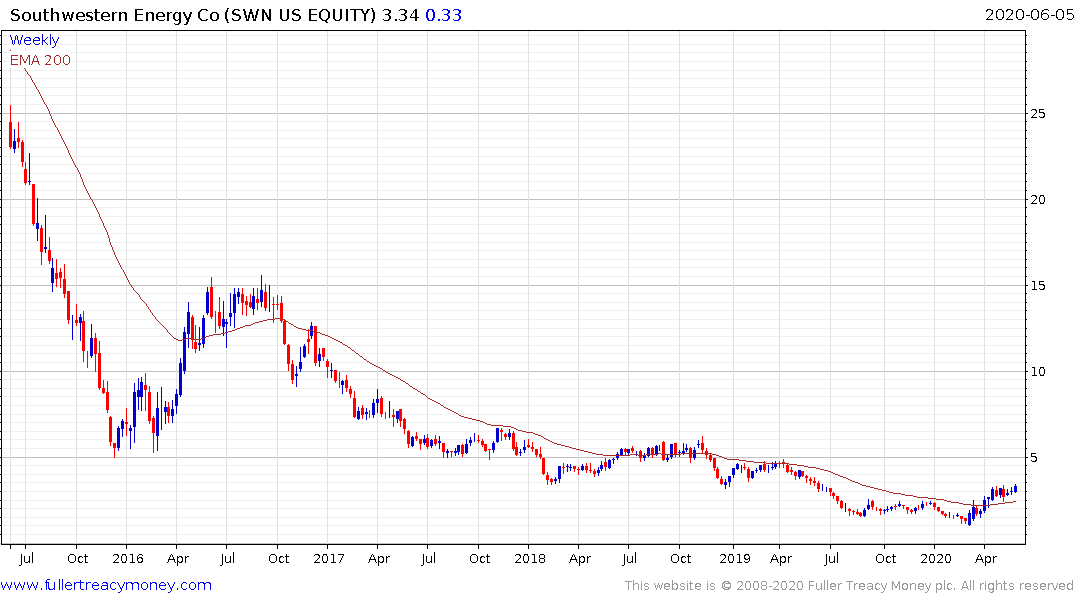 Southwest Energy put in a first step above its nine-month base formation and broke out on the upside today.
Back to top