Occidental, AB InBev Lead Debt-Laden Firms Buying Back Bonds
This article by Molly Smith for Bloomberg may be of interest to subscribers. Here is a section:
Occidental Petroleum Corp. and Anheuser-Busch InBev SA/NV are seeking to buy back bonds through separate tender offers launched Thursday. Both are targeting debt due in the next three years.

Companies are seeking breathing room on debt payments as they contend with lower earnings amid the coronavirus outbreak, threatening to push leverage even higher. Credit raters are running out of patience: Occidental, already one of the largest fallen angels of this cycle, may be cut again by Moody's Investors Service and S&P Global Ratings, while AB InBev was recently downgraded by S&P with a negative outlook.

Both companies largely amassed their massive debt loads by funding acquisitions. Much of Occidental's nearly $40 billion of debt came from borrowing to help finance its takeover of Anadarko Petroleum Corp. last year, while AB InBev's roughly $103 billion of obligations mostly stems from its purchase of SABMiller Plc in 2016.

While some firms are looking to buy back debt outright, others are pursuing different liability management exercises to push out maturities. Rite Aid Corp. launched a $750 million exchange offer Thursday, while Macy's Inc. initiated one earlier this week. They're also trying to amend certain covenants through what are known as consent solicitations.
Corporate debt issuance has surged over the last three years to a new all-time high and combined total of $2.4 trillion in only a couple of months. That is all aimed at ensuring they have enough capital to see them through a particularly uncertain period.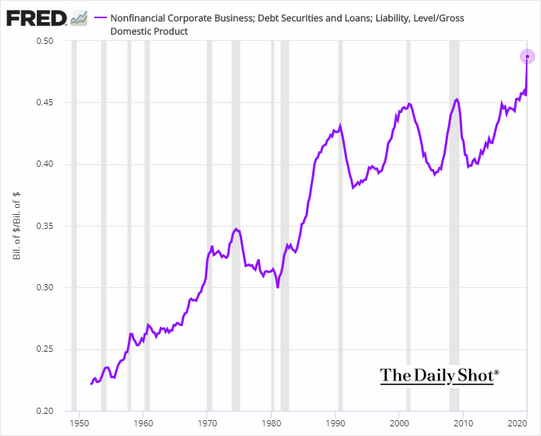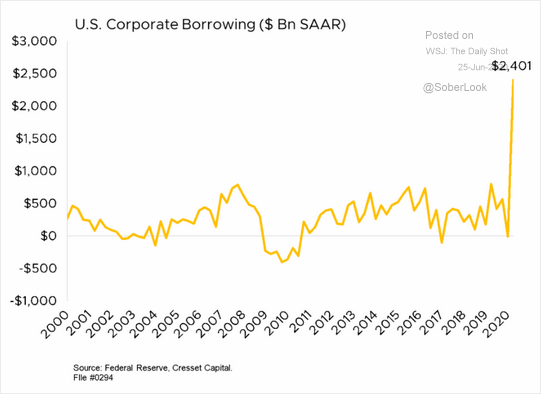 The reality, however, is that nearly 20% of companies now have debt servicing costs that exceed profits. The fact these zombies even continue to exist is a testament to the distorting influence of massive monetary and fiscal intervention.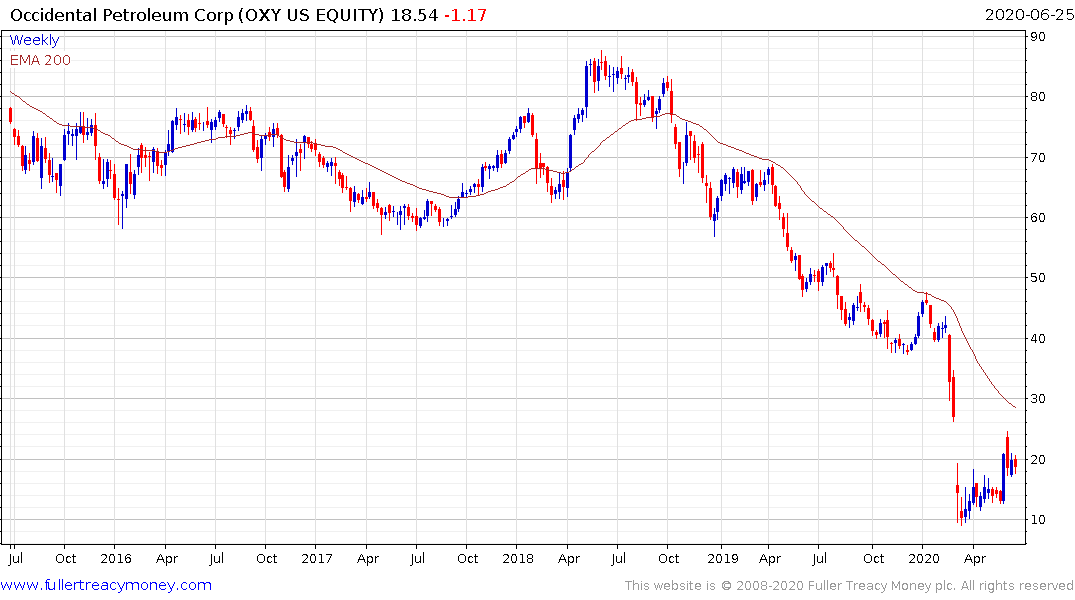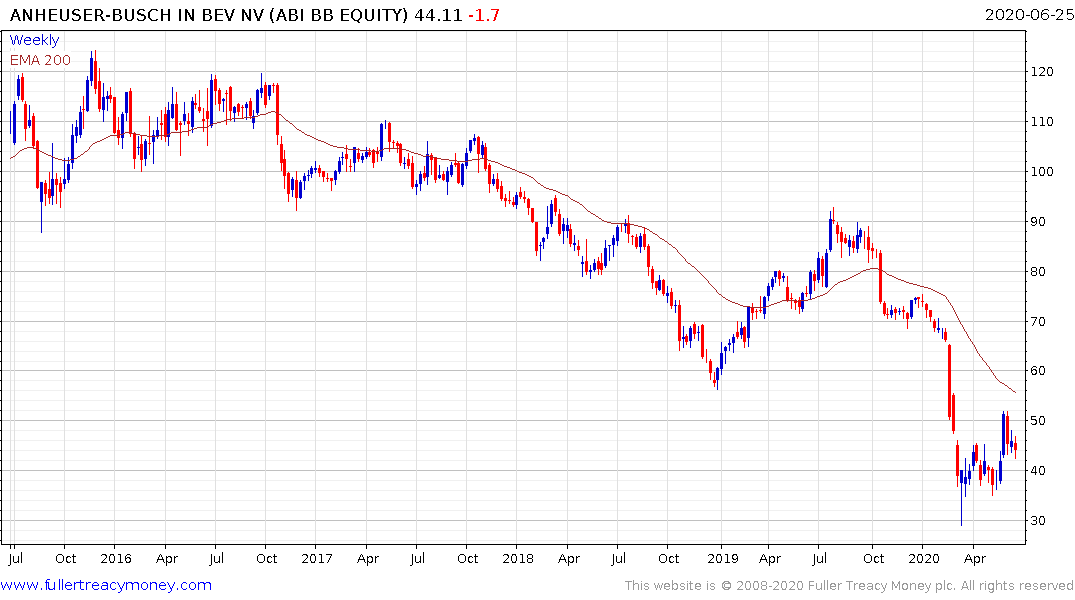 Meanwhile I find it interesting that Occidental Petroleum and AB InBev share a similar chart pattern. Both have broken out of small base formations and are consolidating in the region of the upper side of the ranges. AB InBev has $8 billion in free cashflow last year. Whatever the difficulties it is experiencing in the short-term, I don't think anyone believes people are going to stop drinking beer.
Back to top