Email of the day on rare earth metal miners
Maybe 18 months ago you were looking at Rare Earths outside China. One you mentioned in Australia - Alkane Resources - has recently perked up considerably on gold exploration but also on the likely demerger of its Rare Earths project at Dubbo. I'm a shareholder so noticed(!) You might like to re-visit some time as it is a happy graph for holders
Congratulations on taking the opportunity in Alkane Resources. The company found new gold in September, which was the reason for the initial break higher. Meanwhile the strength over the last couple of days is based on the appointment of a new managing director to the Dubbo project which is a step closer to developing the mine into a commercial reality.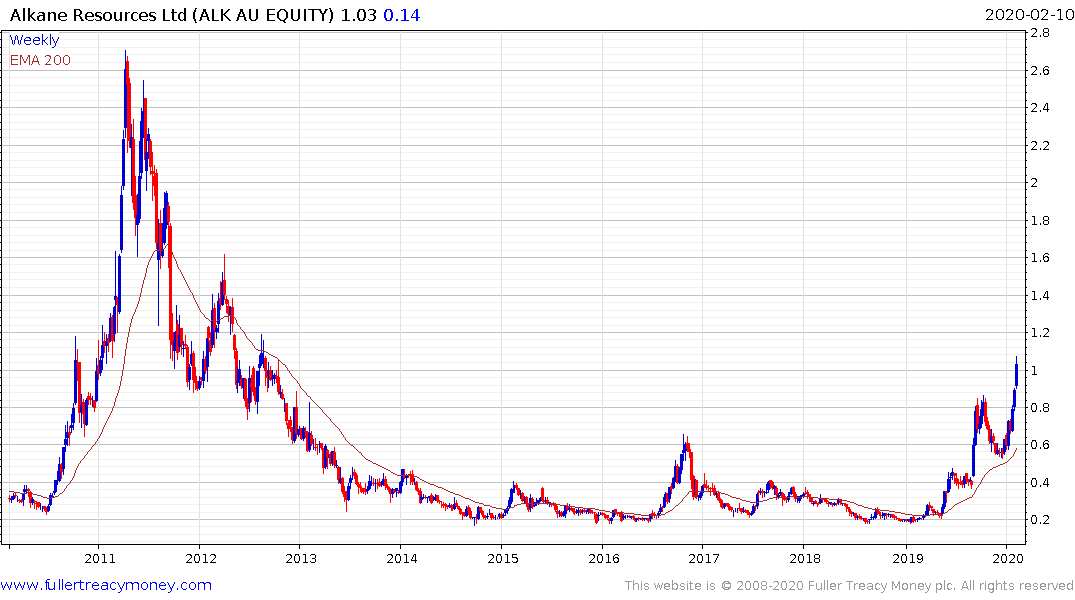 The only miner to successfully get to production following the spike in rare earth metals a decade ago
was Lynas Corp and even they have had issues with securing processing facilities outside of China.

The primary opportunity with rare earth metals today is growing demand from within China which has the potential to limit the country's ability to export at just the time when global demand is growing and China's ability to produce more is constrained. Nevertheless, they remain costly to mine and refine which suggests higher prices will be required to sustain investor interest in development stage projects.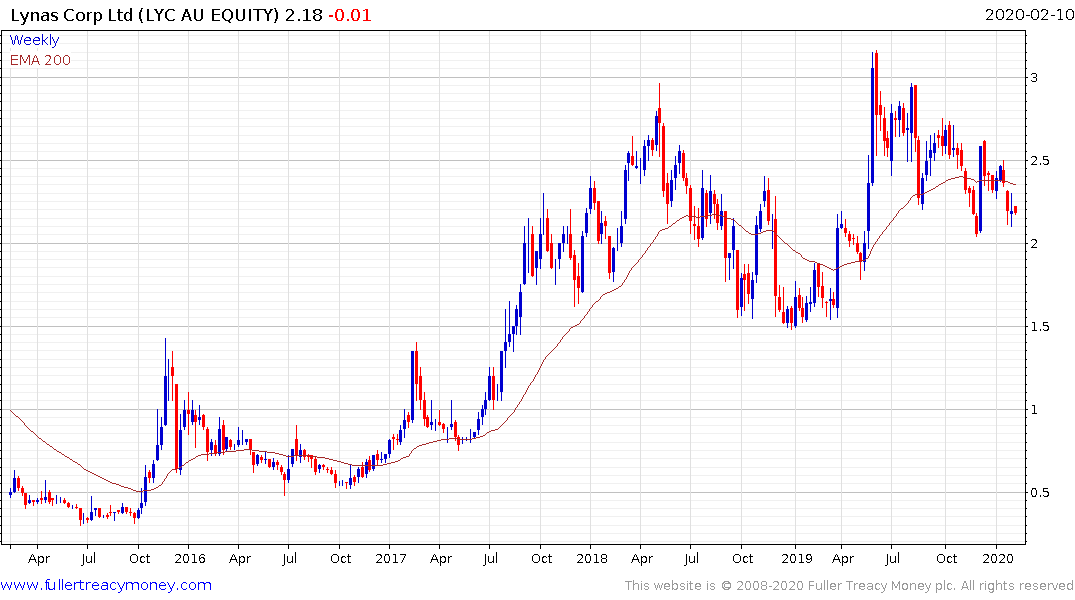 Lynas has held a sequence of lower rally highs cine May 2019 and will need to sustain a move back above A$2.50 to question supply dominance.
Back to top