Email of the day on dividend champions and contenders
I am really enjoying Mr Treacy's comments of the day and look forward to it every morning.

Mr Treacy in today's update mentioned key sectors that have the most chance of trending up over the next decade – and alluded to a couple shares (e.g. Google and Apple) that may make it to dividend aristocrat list in 10-15 years.

It would be great if Mr Treacy could provide a list of top 20-50 shares that have steadily increased dividends over the last 10 years and based on trends have the highest probably on making it to dividend aristocrat list in 10-15 years.
Thank you for your kind words and this email which may be of interest. I mentioned in last night's audio that technology companies are often among the most reliable in increasing their dividends once they eventually decide to initiate payments. That's been true of companies like Apple and Microsoft but Google and Amazon do not pay dividends so even if they started today it would be 2045 before they become dividend aristocrats. For a list of companies with solid records of dividend increases, but which do not yet fulfil the criteria to be dividend aristocrats, take at a look at the dividend champions and contenders sections of the International Equity Library.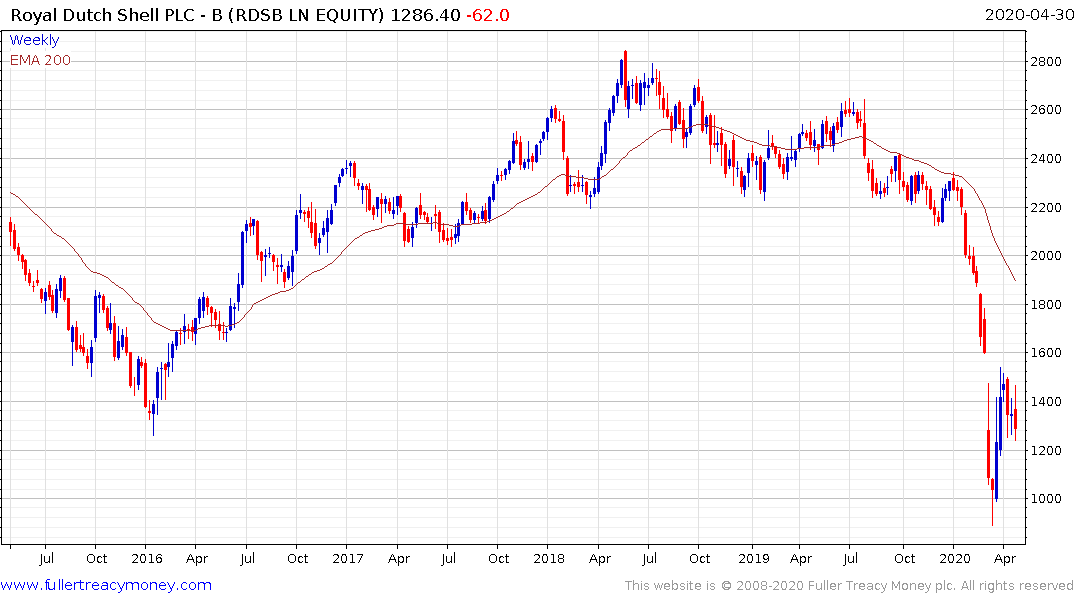 There was a lot of commentary in the press today about Royal Dutch Shell's dividend cut. It's the largest decline in decades but the company was not a dividend aristocrat because it has a history of paying special dividends which had temporarily boosted pay-outs. The share is now looking at a yield of 3.6% versus more than double that before today. It continues to pause below 1500p a sustained move above that level will be required to confirm more than a short covering rally.
Back to top