Zombie Crypto Stocks Resurface as Bitcoin Extends Recent Gains
This article by Tatiana Darie for Bloomberg may be of interest to subscribers. Here it is in full:
Crypto-tied stocks, the former market darlings that quickly languished when the Bitcoin bubble burst, are showing signs of reawakening.

Small firms linked to blockchain and cryptocurrencies are following Bitcoin higher as it extended gains for a second month. The top digital token rose for the fourth consecutive session on Friday, reaching its highest level since late December. The price broke above its 100-day moving average for the first time since August 2018 this week, extending this quarter's gain to 11 percent after tumbling 45 percent in the previous quarter.

Shares of Marathon Patent Group Inc. and Social Reality Inc. each rose about 6 percent in early trading, while Grayscale Bitcoin Trust BTC and Riot Blockchain Inc. gained about 4 percent.

Other tokens such as Ether and Litecoin also rose on Friday, helping push the Bloomberg Galaxy Crypto Index up as much as 2.1 percent. Despite recent gains, the gauge remains down more than 80 percent from its highs in early 2018.
Most assets get interesting again after an 80-90% decline and so it is with Bitcoin. The price has held a progression higher reaction lows since December and closed above the psychological $4000 level today for the first time since November. As long as the sequence of higher lows is intact, we can conclude a low of medium-term significance has been found.
The performance of Ripple is an interesting example of early leadership but relative underperformance right now. The Ripple price did not move to a new low in November and has been forming a base since August. That attribute of bottoming earlier than the wider market is usually indicative of an attractive attribute which will stand the asset in good stead during a recovery scenario.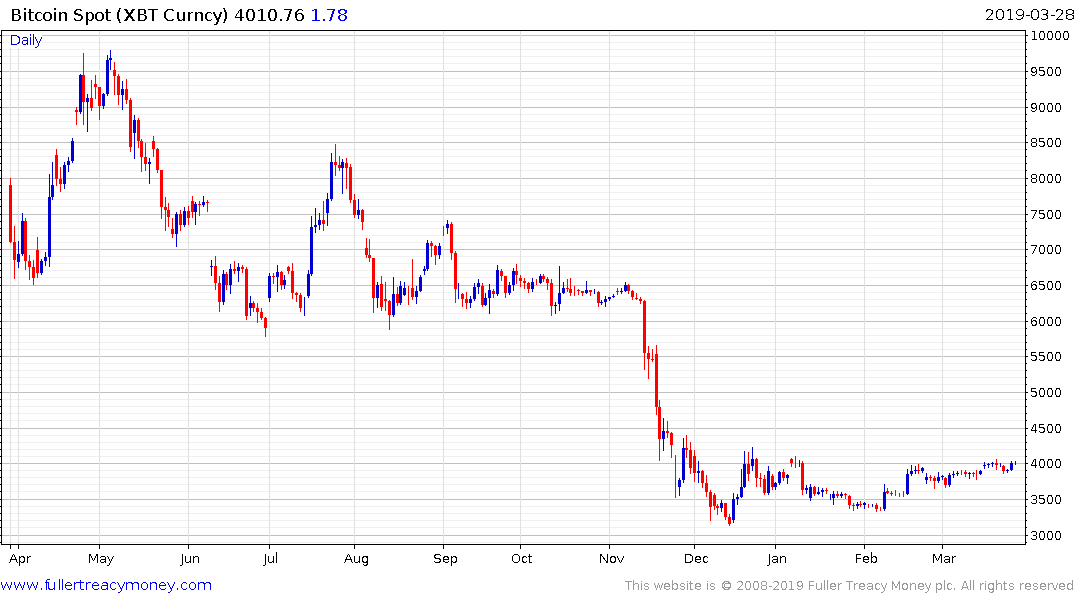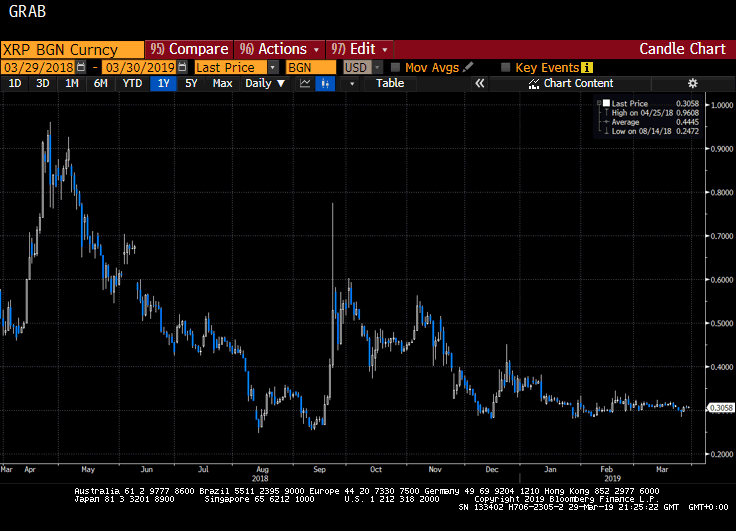 We always see evidence of early relative strength among some of the key constituents of a market during a crash and they often represent some of the best performers over the course of the bull market that ensues. It is a little early to be talking about a new bull market but Ripples leadership is definitely noteworthy.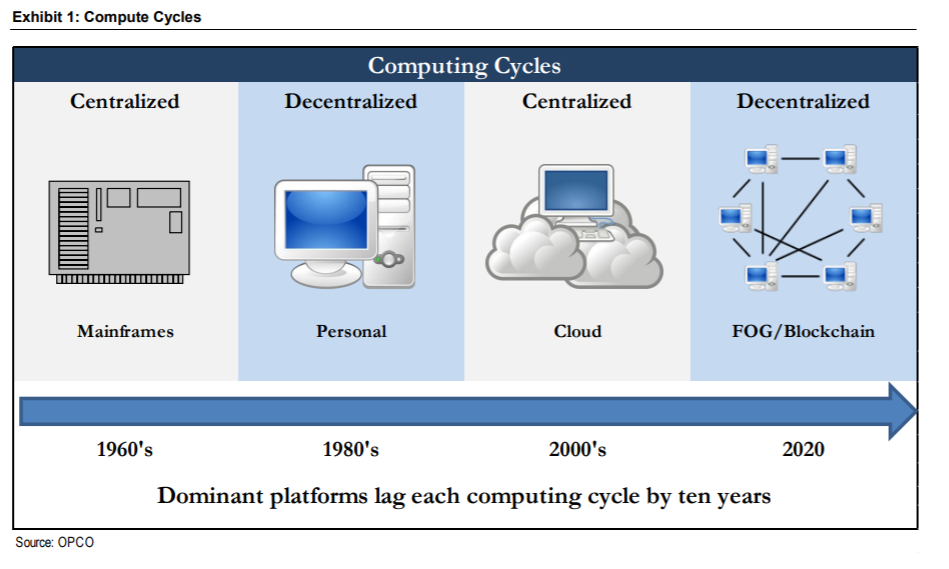 This article from Gizmag focusing on Makimoto's Wave may be of interest to subscribers. It sprang to mind when I say the following graphic in an Oppenheimer report I posted last week. The argument that blockchain is going to be a major force in computing within the decade is a powerful one when we think about the cyclicality of the computing sector based on the movement from generalisation to specialisation and back again over the years.
Back to top