Zinc and lead: beauty in the eye of the beholder
This article by Andy Home for Reuters may be of interest to subscribers. Here is a section:
Still at least we can all agree, probably, that both markets are somewhere along the path from chronic oversupply to supply shortfall.

They are on the same journey for the same reason, namely the depletion of some of the world's largest zinc mines, a lack of replacement supply and problems with the few new mines that are coming on stream.

China's MMG is the prime example of this phenomenon. Technical problems have led it to defer its Dugald River mine, which was intended to be a partial offset against the closure of the giant Century mine next year.

But it's not the only player facing such issues.

This week problems have arisen at another important new mine, Perkoa in Burkino Faso. Glencore-Xstrata, which owns 62.7 percent of Perkoa and needs it to help compensate for zinc mine closures in Canada, has challenged minority shareholder and operator Blackthorn Resources over the mine's economics.

Blackthorn has already ceased open-pit operations at Perkoa and is now considering a number of "schedule, cost and capital scenarios". One scenario is to place the whole mine on care and maintenance until the zinc price improves further.

Since the sister metals are normally found in the ground together, every zinc mine that closes takes out a bit of lead supply as well.

?It's just a case of which market will be first to see mine supply constraints translate into a metal shortage.
In 2002 David coined the phrase Supply Inelasticity Meets Rising Demand to explain the inability of miners to respond to greater demand from the emerging markets because they had failed to invest when prices were low. A great deal of investment poured into the sector from 2003 but evaporated during the credit crisis. The subsequent declines in metal prices and effects this has had on miners' expansion plans have resulted in supply and demand coming back into balance following a more than three-year process of rationalisation.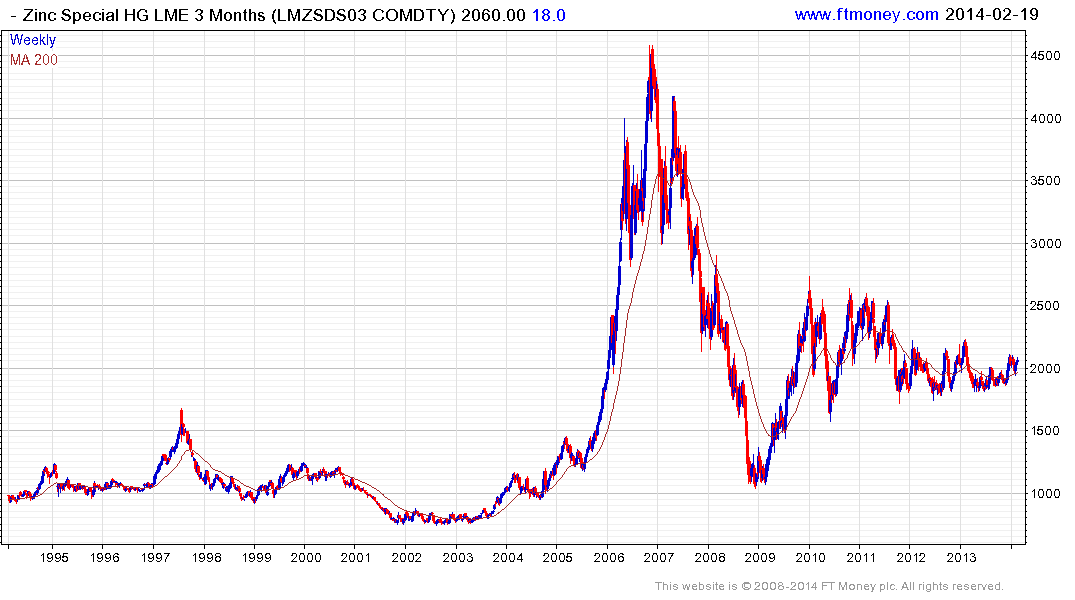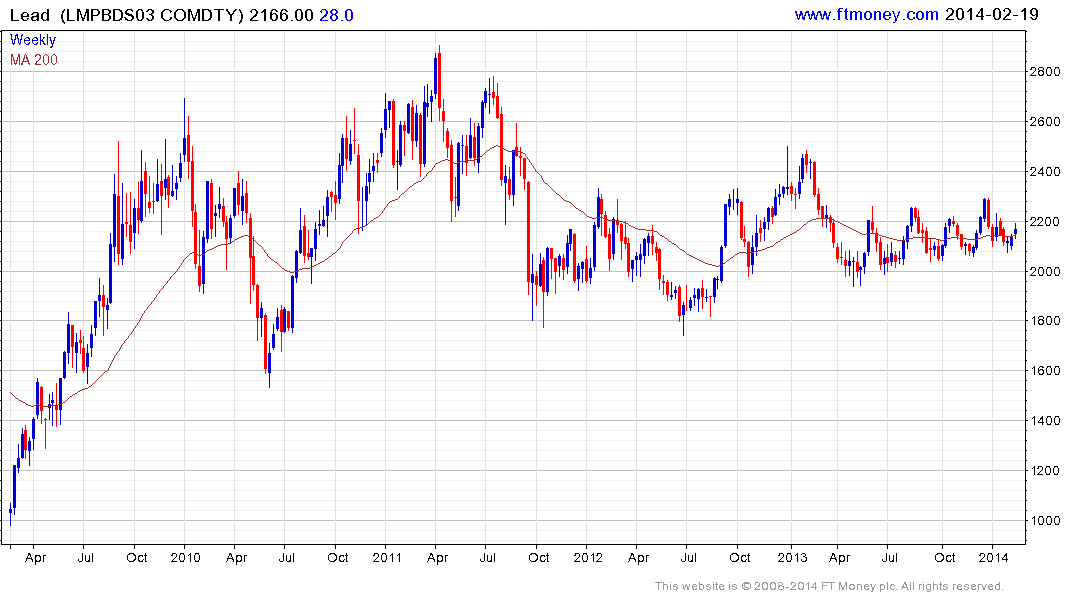 Zinc and lead both exhibit base formation characteristics and have held progressions of incrementally higher reaction lows over the last year.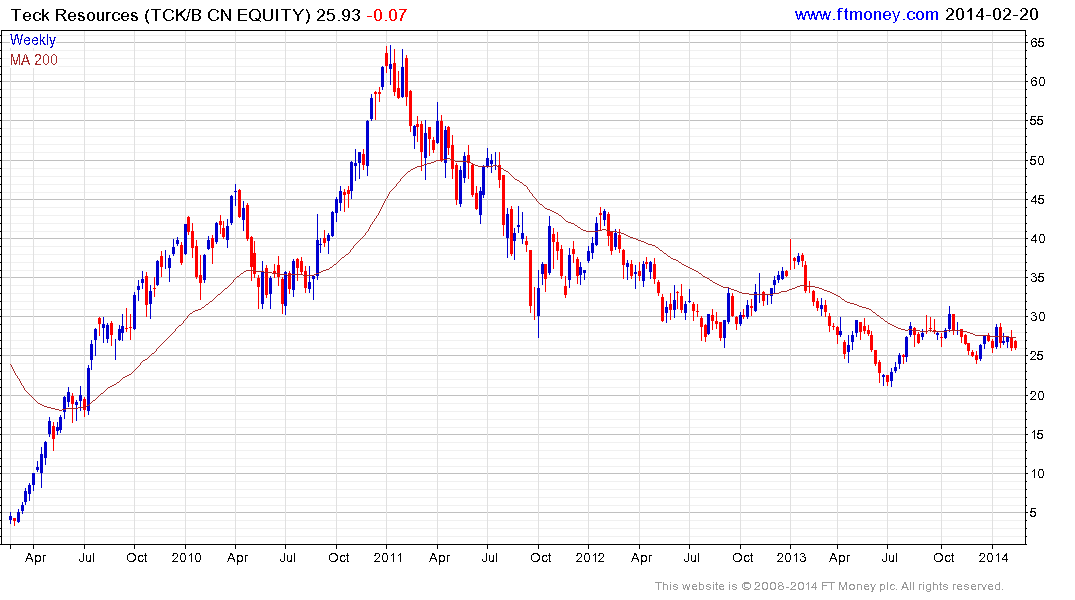 Canada's Tech Resources found support above the June low in December and is currently ranging in the region of the 200-day MA. It will need to sustain a move above C$30 to break the lengthy progression of lower rally highs and confirm recovery potential.
Back to top