Zillow's House-Flipping Rivals Defend Tech-Powered Homebuying
This article from Bloomberg may be of interest to subscribers. Here is a section:
For Opendoor, Zillow's departure represents an opportunity, CEO Eric Wu said in an interview. He expects his company, which pioneered the iBuying model, to be the market leader now that the best-known brand is out.

"We're going to lead the charge in this transition from offline to online," he said in an interview.

Wu said Opendoor has invested heavily to build expertise in home pricing and getting renovations done in a timely, cost-efficient manner. Those challenges contributed to Zillow's iBuying demise.

On Oct. 17, Bloomberg reported that the Seattle-based company would stop pursuing new acquisitions for its iBuying business, citing shortages of workers and supplies it needed to fix up homes. But Zillow also struggled to get pricing right. The company bought many homes for more than it could sell them for, forcing it to take writedowns of more than $500 million on property inventory.

Those results convinced Zillow CEO Rich Barton that the iBuying model was too risky for his company.

"Fundamentally, we have been unable to predict future pricing of homes to a level of accuracy that makes this a safe business to be in," Barton said on the company's earnings call this week.
Anyone using Zillow's app to look at houses over the last year will quickly have realised how inaccurate the "Zestimate" score is for gauging a home's value. It was in no way reflective of the market condition because it was not adjusting quickly to new selling prices for homes. That resulted in differences of over 20% when we were housing hunting in the spring. That would also have forced Zillow's algorithm to be manually adjusted to cope with the lag of data which obviously created issues.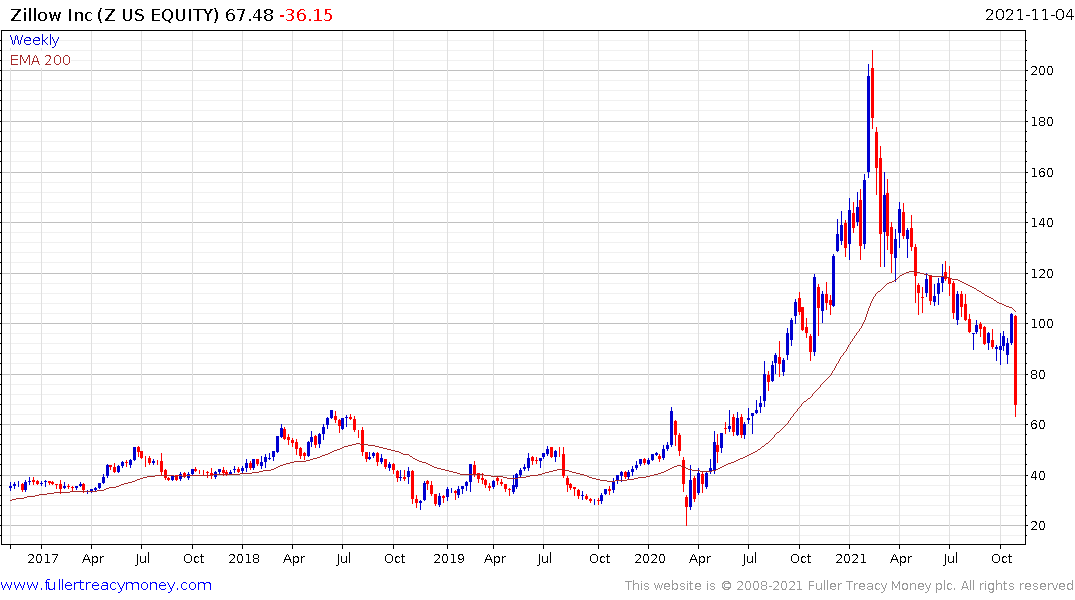 The share peaked in February and the downtrend accelerated with this week's news. It has now unwound most of the prior advance but a clear upward dynamic will be required to check momentum.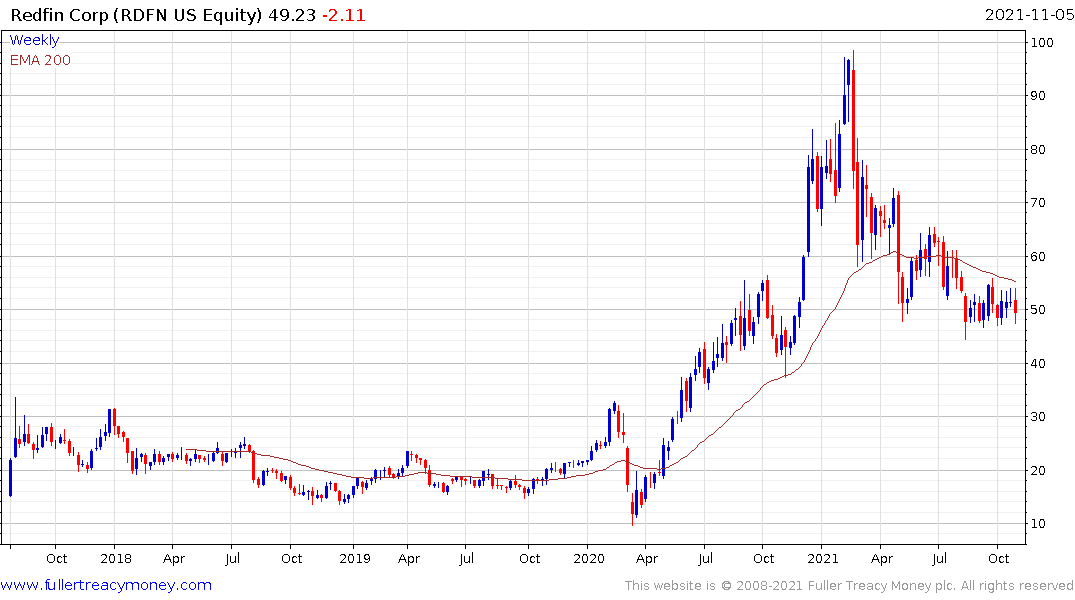 Zillow might have had bad news of late but the wider real estate agent sector also peaked early this year. Redfin has a broadly similar but less pronounced downtrend.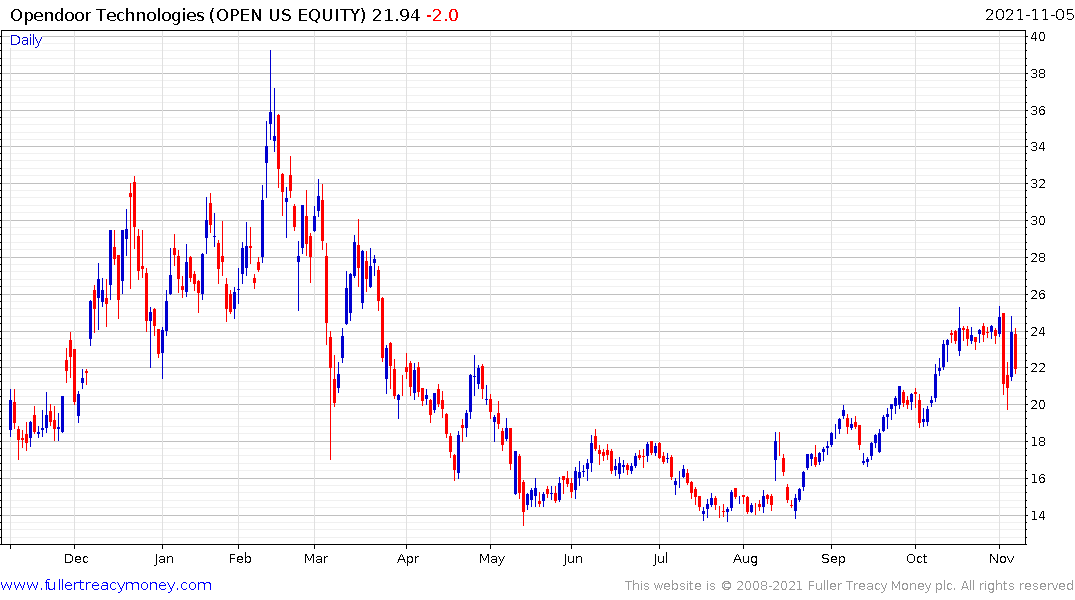 Meanwhile, Opendoor is firming from the region of the trend mean and the upper side of a five-month base formation.
Back to top