Your Avocados and Olives Are Pricier Because Fat Is In Fashion
This article by Lucy Craymer for the Wall Street Journal may be of interest to subscribers. Here is a section:
The average prices of avocados, butter, olive oil and salmon have climbed as much as 60% since 2013, after stripping out seasonal price patterns and the effects of unusual weather events, according to various sources. Over the same period, prices of corn, soybeans, sugar and wheat either fell or didn't change significantly.

These changes in fortune reflect the broad dietary shifts of recent years. Many people have switched to eating more foods that are high in natural fats from high-carbohydrate, low-fat diets. And government agencies and nutritionists are recommending that people avoid consuming industrial-made fats and margarines and instead eat more fish, nuts and healthier oils.

Stephan Hubertus Gay, a senior agricultural policy analyst at the Organization for Economic Cooperation and Development, said consumers are eating products that contain fat again. But he said "we were a bit surprised that it came so fast," referring to the sharp increase in demand.
The write down of goodwill in Kraft Heinz is a clear signal sugar is out of fashion and the foundation of many snack food brands is based on the addictive qualities of the sweetener.


Kraft Heinz remains weak and a clear upward dynamic will be required to check momentum beyond a pause.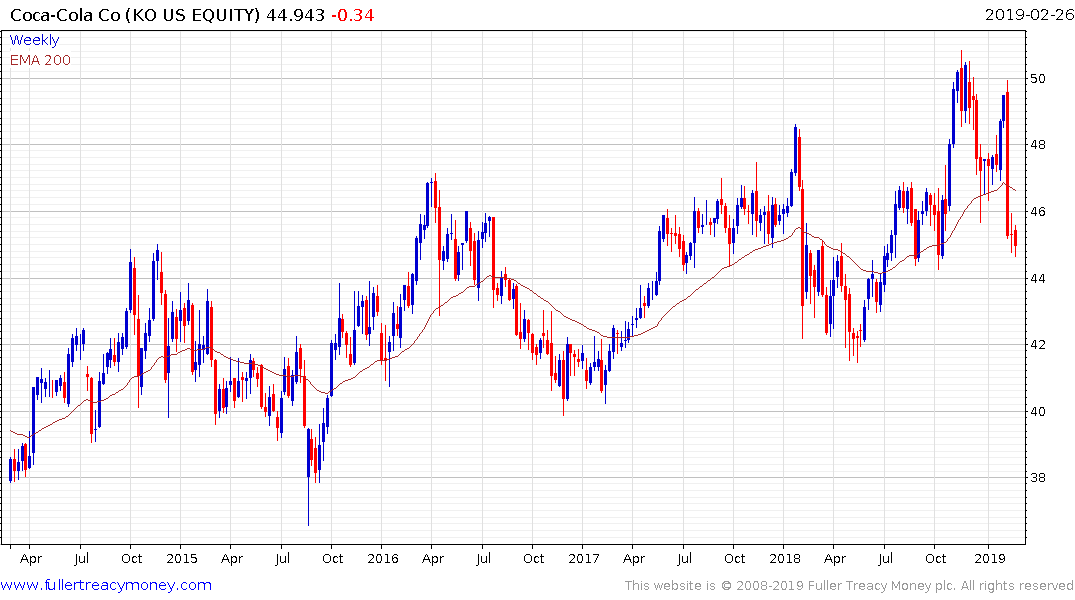 I have often highlighted how strong dividend paying consumer staple companies have tended to bounce once their yields get to 3.5%. Coca Cola, another Buffett holding, is bumping up against that level now following recent weakness. Nevertheless, the company has yet to clearly demonstrate that the pivot to more coffee products and away from its iconic sugary beverage is playing out.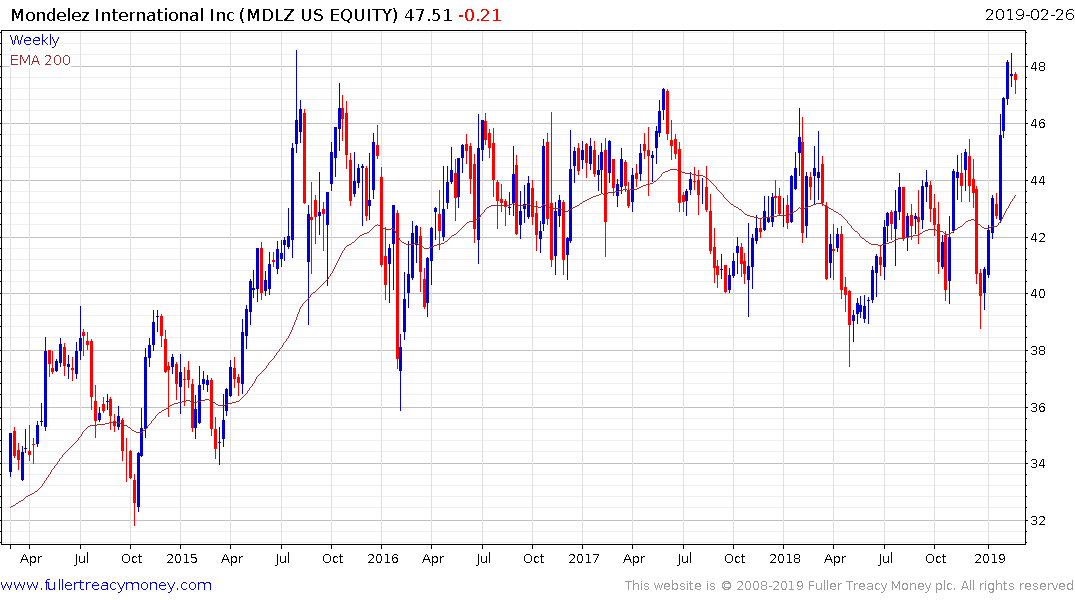 The relative performance of Mondelez International suggests the trend away from sugar is, at present, more of a US phenomenon than a global one, Since the company was spun off from Kraft a decade ago, I think this is a suitable comparison. The question investors probably need to answer is whether the US trend is gong to go global over coming years. Personally, I think that is quite likely considering the weight of statistical data that is coming out and the urgency of dealing with the obesity epidemic.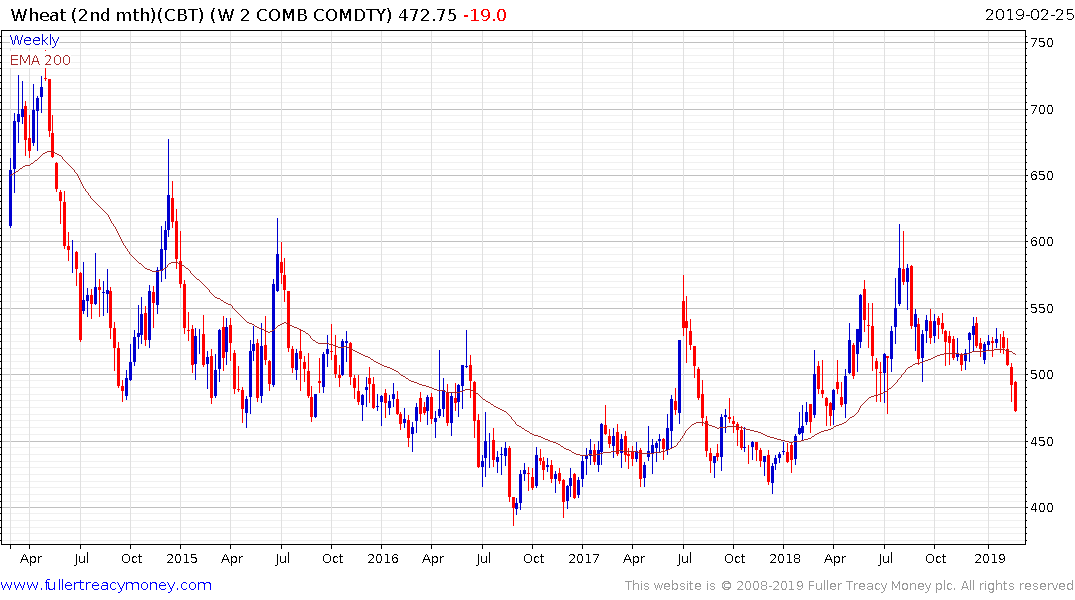 It also occurs to me that the recent weakness in wheat prices may be as much about demand softening, again in response to changing consumption habits, as it is about excess supply.
Back to top