Yields, ETF Buying BOJ Set to Add Flexibility
This article by Yuki Masujima for Bloomberg may be of interest to subscribers. Here is a section:
The basic elements of yield-curve control will probably remain unchanged, with the short-term rate anchored at -0.1% and the BOJ aiming to keep the 10-year JGB yield around 0% -- while allowing fluctuations depending on economic and price developments.

We expect Kuroda to renew the commitment to the 10-year yield range of +/-0.2 ppt around 0%, but -- importantly -- also indicate that temporary moves beyond the range would be acceptable, as long as the effects of monetary easing aren't disrupted and the yield curve is consistent with economic activity, prices, and financial conditions.

In operational terms, this may mean the BOJ will conduct its JGB purchases with more flexibility -- changing the frequency of the operations and the menu of its purchases, depending on market conditions.

​This would help improve the functioning of the Japanese government bond market in terms of price discovery and liquidity -- increasing policy sustainability.
The question investors are likely asking is if the Bank of Japan is willing to loosen its yield curve control bands, do they believe inflation is in fact returning with sufficient vigour to initiate a trend?
One of the primary reasons for the Yen's strength is because deflation was a surety. The supply might increase but there was no chance of inflation eroding the holding overnight. Meanwhile, the positive current account balance acted as a counterweight to the increasing money supply. If the BoJ is willing to change their perception of inflationary pressures that's toxic for the Yen.


Of course, no currency trades in isolation and the Dollar is susceptible to further weakness as money supply growth's impact is exacerbated by a recovering economy. Nevertheless, the Dollar is currently rebounding against the Yen and approaching its six-year sequence of lower rally highs. A sustained move above ¥110 would break the downtrend.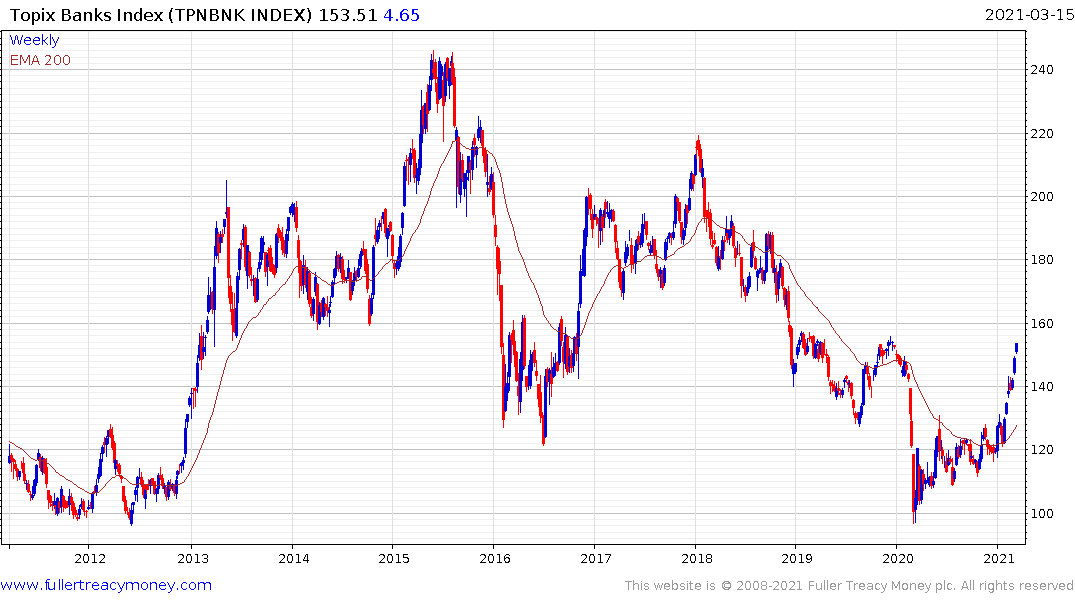 Even a whiff of higher interest rates is great news for Japan's banks. The Topix Banks Index continues to rebound from the lower side of an evolving 13-year base formation.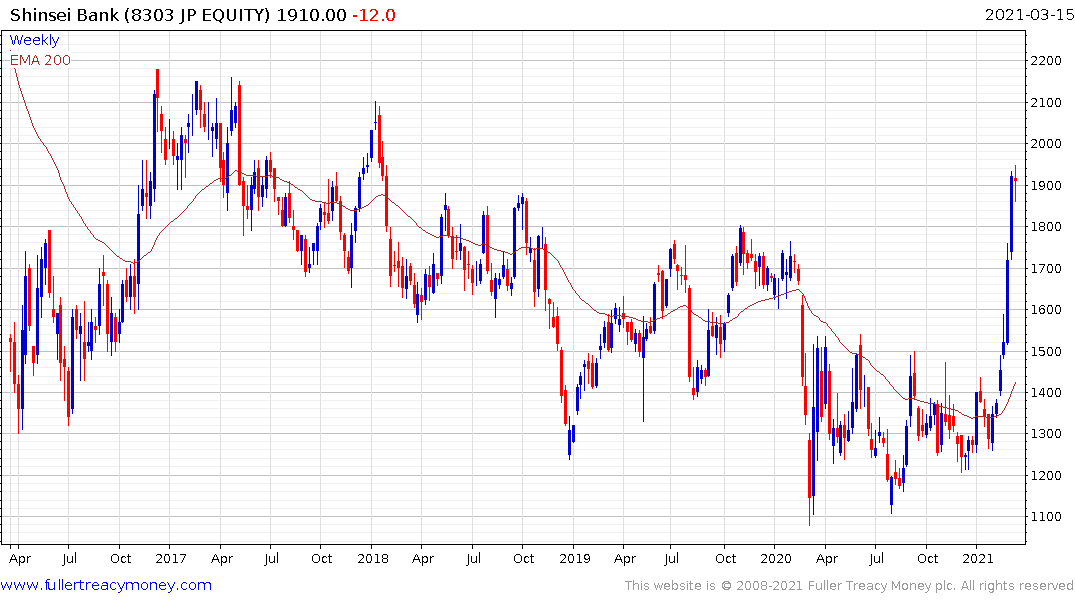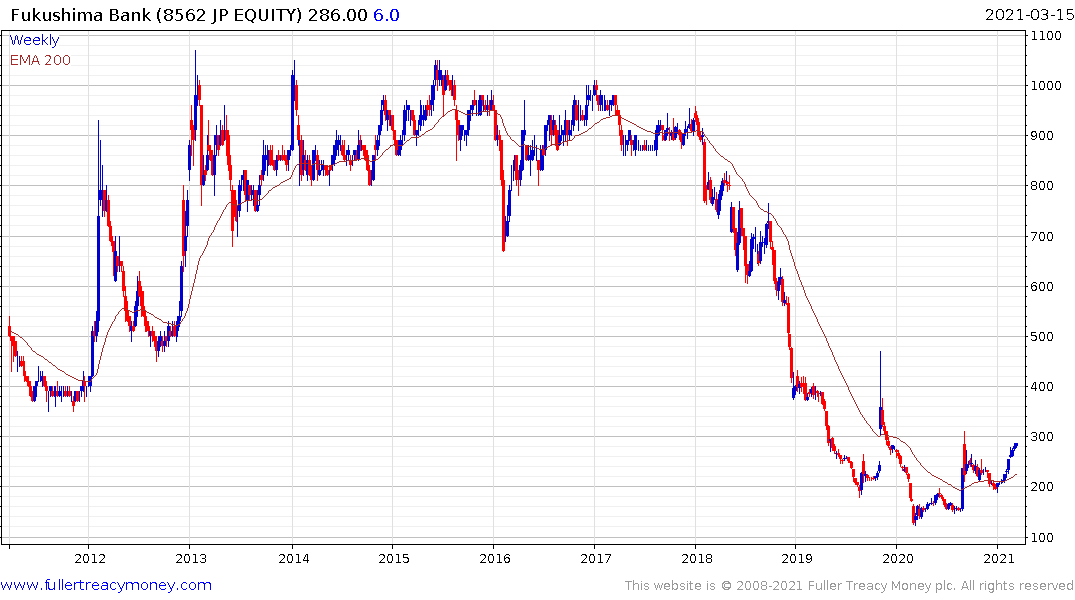 Regional lenders like Shinsei Bank and Fukushima Bank are leading the way higher.
Back to top