Yes Bank Soars Most in 14 Years on RBI Assessment of Bad Loans
This article by Ronojoy Mazumdar for Bloomberg may be of interest to subscribers. Here it is in full:
Yes Bank Ltd. rose the most in fourteen years after an audit by India's banking regulator found no undisclosed bad debt for the last financial year.

The lender's shares surged as much as 30 percent, the most since July 2005, before trading 20 percent higher at 203.65 rupees as of 9:43 a.m. in Mumbai. The gains pared the past year's losses to 36 percent.

​The green-light on its asset quality assessment for the 12 months that ended March 2018 comes as a relief for Yes Bank as it emerges from a leadership crisis that had helped halve its share price. India's central bank twice rejected the lender's request to extend founder and former CEO Rana Kapoor's tenure after saying the bank repeatedly under-reported bad loans. Kapoor's successor Ravneet Singh Gill, who has been heading Deutsche Bank's India franchise, will take over from March 1.
Yes Bank collapsed in September because the RBI intervened to oust Kapoor following concerns about weak governance and issues with asset qualification. I've also heard that one of the reasons Kapoor has been singled out is because of the way in which his personal holding in the company was structured through trusts against which he had been borrowing money. That represented an additional governance risk to the bank.
The above news story suggests that with his ouster the regulator is content to let Yes Bank get back to business. India represents one the few truly impressive growth stories for banking globally. The government program to ensure every family has a bank account concluded a few years ago and the roll of 4G has introduced mobile banking to a population of 1.3 billion; half of whom are younger than 25.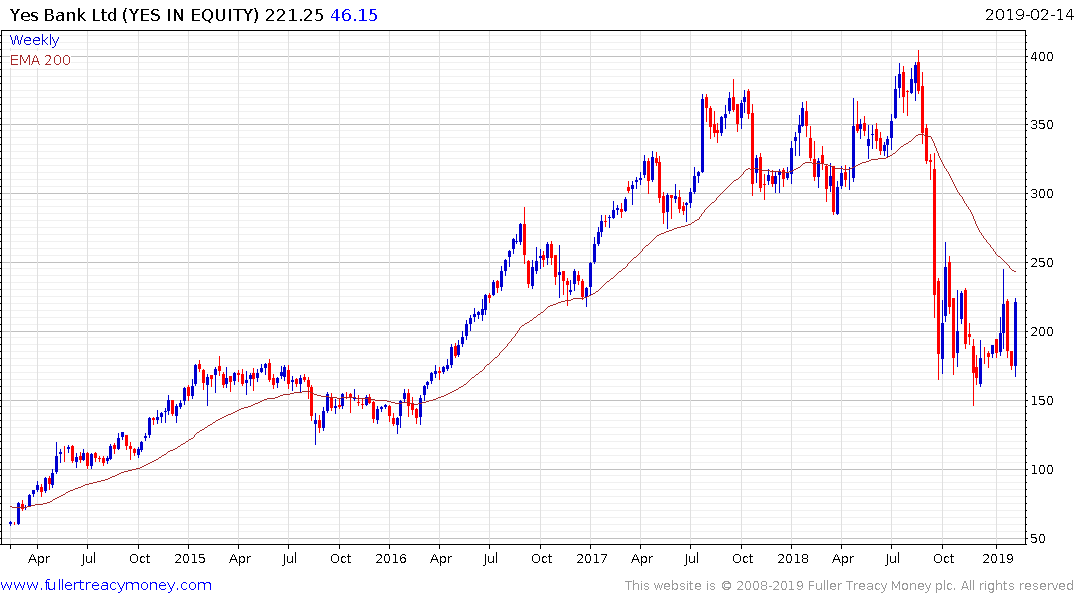 The share is now rallying back to test the upper side of an evolving base and a sustained move below INR150 would be required to question recovery potential.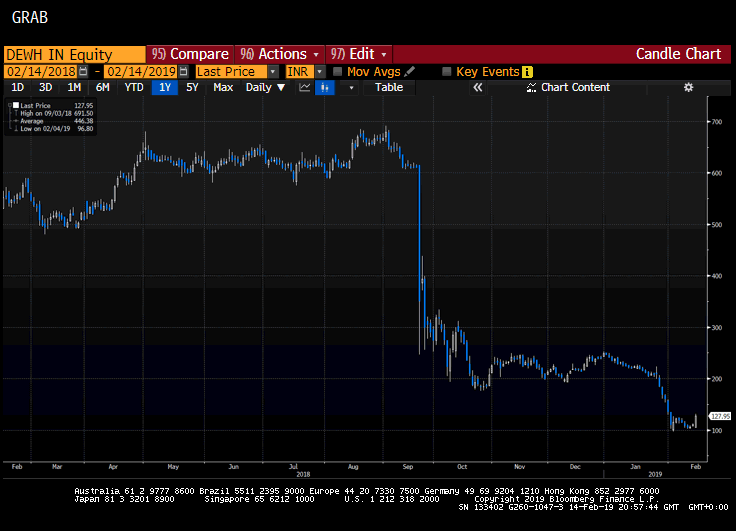 Interestingly Dewan Finance, which was at the epicentre of liquidity concerns also rallied today. The share has been stabilising near INR100 since early this month and a sustained move below that level would be required to question potential for at least a further reversionary rally.
Back to top