Yes Bank Gets Binding Offer for $1.2 Billion Stake Sale
This article by Suvashree Ghosh for Bloomberg may be of interest to subscribers. Here is a section:
"If they are able to raise this capital then it will sustain Yes Bank's growth for next one year," said Kranthi Bathini, director at Wealthmills Securities Pvt. "But we need to know the name of the investor, timing of the capital infusion and the Reserve Bank of India's comfort with this proposal." Gill said in an interview earlier this month that the share sale will happen "much sooner than the market expects." The company has been in talks with private equity investors,
technology companies and family offices.
The liquidity crisis in India's housing finance sector has resulted in many related shares trading down in excess of 80% from their peak values a couple of years ago. Issues relating to overvaluation of luxury properties and corruption within the boards of companies has come to light over the last year which has been very deleterious to sentiment. The challenge the sector has had was in raising fresh capital to plug holes in balance sheets left by write-offs.
Investors have been picky in what companies they give capital to and that delaying tactic has compressed valuations considerably. The big question which will likely be answered in a conference call this evening is how much dilution will have occurred for existing shareholders to entice this capital infusion?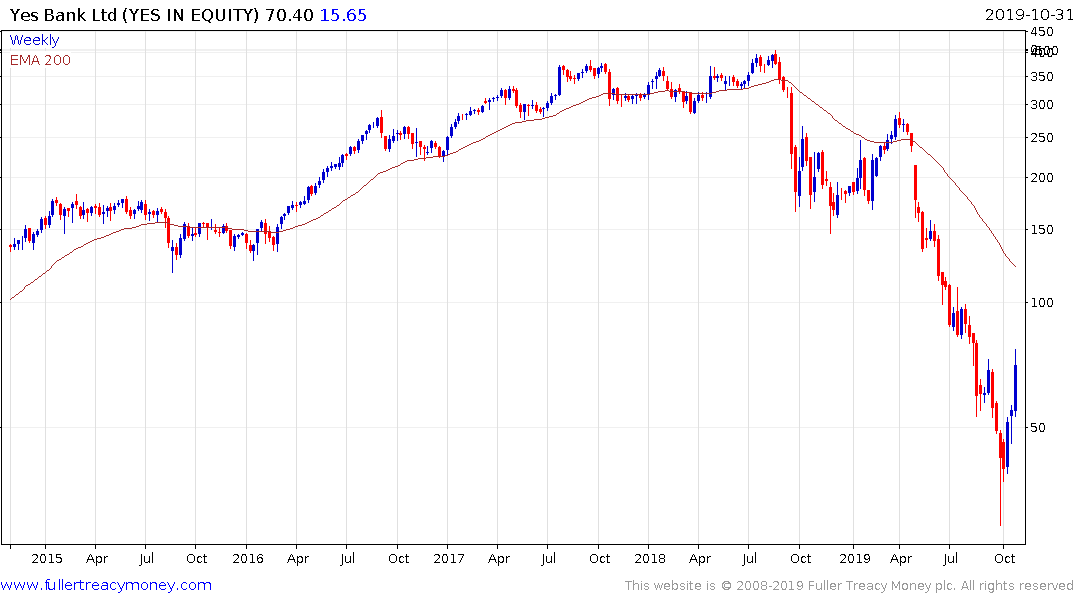 The share more than doubled this month from the spike low to INR29 and has now broken the downtrend. The answer to the dilution question is likely going to dictate how much of a support building phase will be required from the share before recovery looks more credible.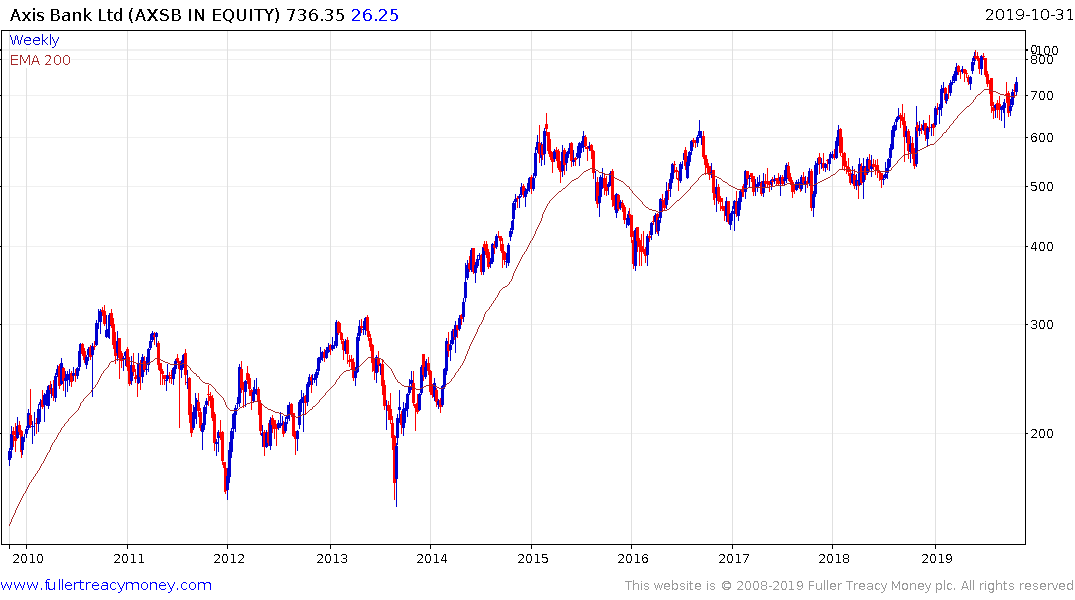 The good news is that when Axis Bank went through a similar, though far from identical, ordeal a couple of years ago it came out the other end in a much healthier growth-oriented position.
Back to top