Yen Declines as BOJ Sticks With Super Easy Policy Unlike Peers
This article may be of interest
Last year, the yen weakening toward 146 per dollar triggered Japan's first intervention to prop up the currency since 1998, though in the build up to that there were repeated official warnings about direct action. The Japanese currency has fallen more than 6% this year.
The question I believe is most useful in thinking about Japan's deflation is whether it was possible to ignite an inflationary bias during a generation of global disinflation? Now that inflation is higher than it has been in decades, they are not about to pass up the chance to begin inflating away the debt mountain.
With abysmal demographics, deeply conservative consumer and corporate culture and multinationals that long ago diversified manufacturing overseas, they have a significant challenge in making inflation stick.
It seems to be sacrilegious to talk about Japan experiencing hyperinflation, but that is the end destination of massive monetary accommodation in an inflationary environment. Japan cannot afford debt servicing costs to rise. The only way to get around that issue is to long process of negative real rates that allows the debt/GDP to erode. The low foreign ownership of Japanese sovereign debt suggests there is no significant obstacle to devaluing to the point where the Yen is a fraction of its current value.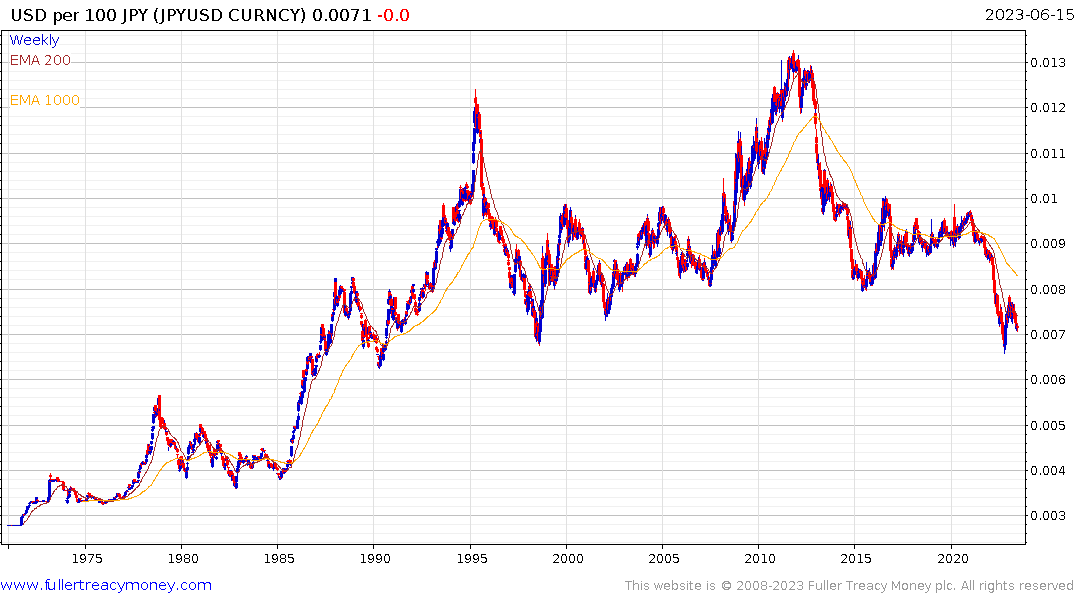 The long-term chart of the Yen against the Dollar suggests the break down in 2022 is secular in nature.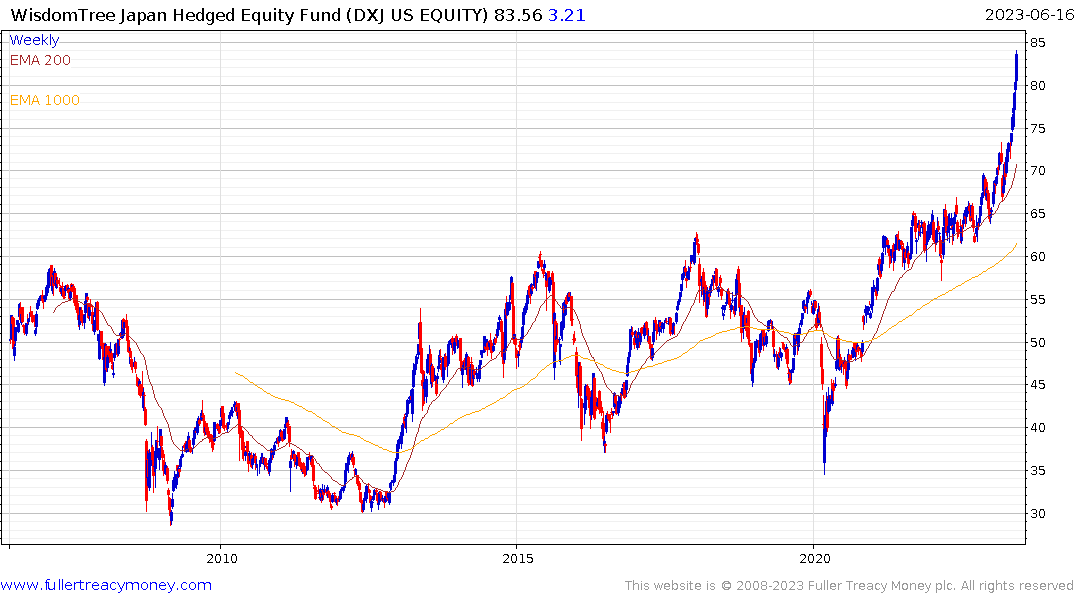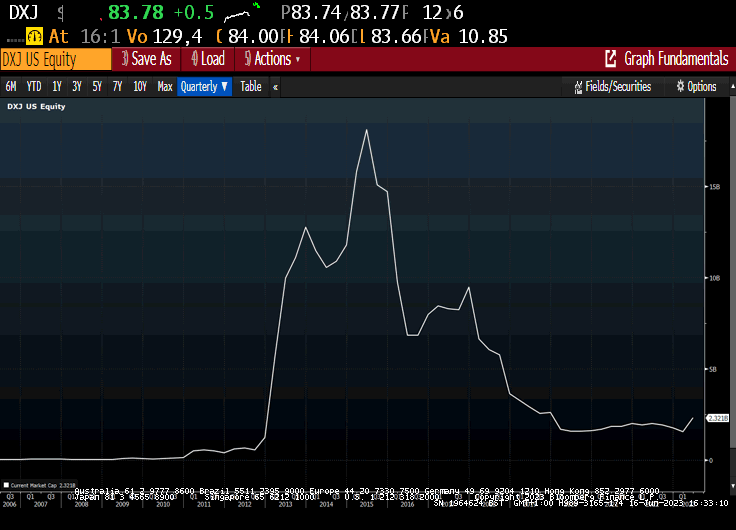 Hedged exposure to Japan via the Wisdomtree Japan Hedged Equity Fund is now accelerating but the instrument's market cap is only beginning to recover. There is significant room for this trend of performance to attract additional flow if/when Wall Street pauses.
Back to top