Yelp's Link to Brick & Mortar Ad Base Keeps JMP on Sidelines
This note by Jeremy R. Cooke for Bloomberg may be of interest to subscribers. Here is a section:
Yelp shares are down as much as 15%, the most since late March, on a risk-off day for the market; JMP (market perform) in a note Wednesday highlights worries that the local search site will continue to suffer from social distancing and stay-at-home mandates affecting its advertising base.
This is another example of a company that has a reliance on brick and mortar businesses which is at severe risk of implosion. The experience of Tencent with outperformance in the Chinese gaming segment being counterbalanced by weakness in consumer finance is another example. Here is a segment from their quarterly report.
"We see several likely industry-wide headwinds, including consumer time spent online normalizing which will lead to lower advertisement impression growth, online services advertisers adjusting their customer acquisition budgets to reflect revised life time value assumptions, and multinational brands sharply reducing their global marketing budgets as they faced the pandemic in their home markets."
Large companies depend on small companies and consumers for their revenue. There is no doubt some have done better from other since the lockdowns began but the broader weakness of the economy and the step lower in consumer demand is likely to have wide ranging ramifications.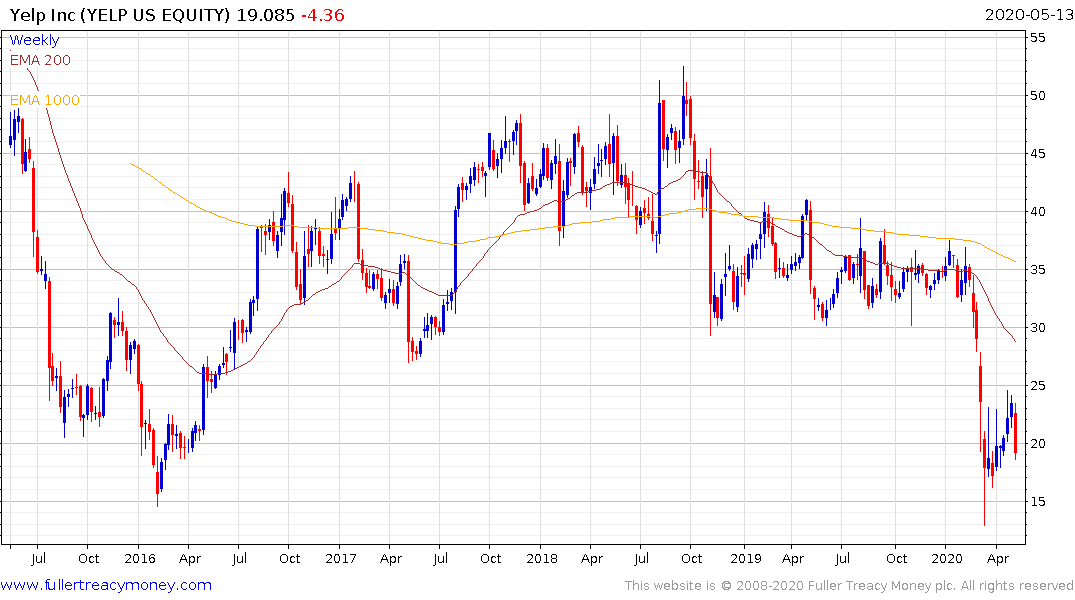 Yelp's stock looks primed for an additional down-leg.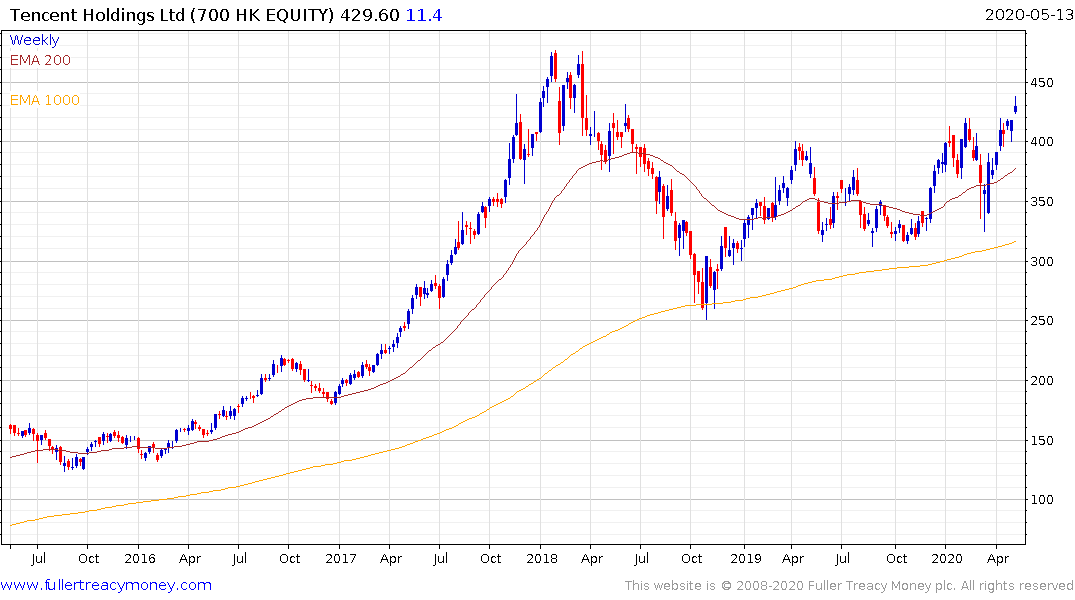 Tencent Holdings will need to hold the region of the trend mean if medium=term scope for continued higher to lateral ranging is to be given the benefit of the doubt.
Back to top