Yellen Sees Inflation as Key Uncertainty, Amid Moderate Growth
This article by Craig Torres and Christopher Condon for Bloomberg may be of interest to subscribers. Here is a section:
A faster pace of global growth should support U.S. exports, she said, and a recovery in drilling activity should support business investment.

"These developments should increase resource utilization somewhat further, thereby fostering a stronger pace of wage and price increases," she said.

Yellen said the central bank's policy rate "would not have to rise all that much further" to get to a rate that keeps supply and demand in balance in the economy. Eventually, "factors," which she did not specify, holding down the so-called neutral rate will diminish over time, she said, which supports the Fed's case for continued rate hikes over the next couple of years.
The Fed's balance sheet stands at $4.4 trillion and it wants to experiment with shrinking it ahead of the planned refinancing of a significant quantity of Treasuries from 2018 through 2021. It's rather questionable how it can also raise rates while shrinking the balance sheet and Janet Yellen's testimony today suggests the Fed has reached the same conclusion.

From what she said last week they will also be keeping a close eye on the labourfarb force participation rate to see if it is responsible for keeping wage demands under control. Meanwhile the difficulties being experienced by retailers across just above every sector from automotive parts to fashion represent a threat to employment that could deter the Fed from raising rates.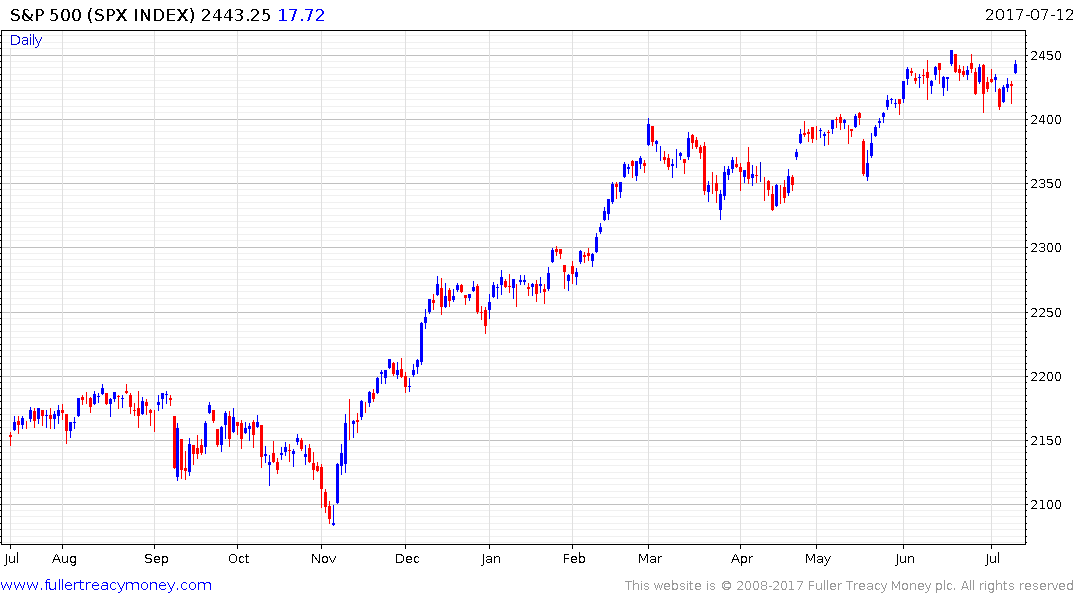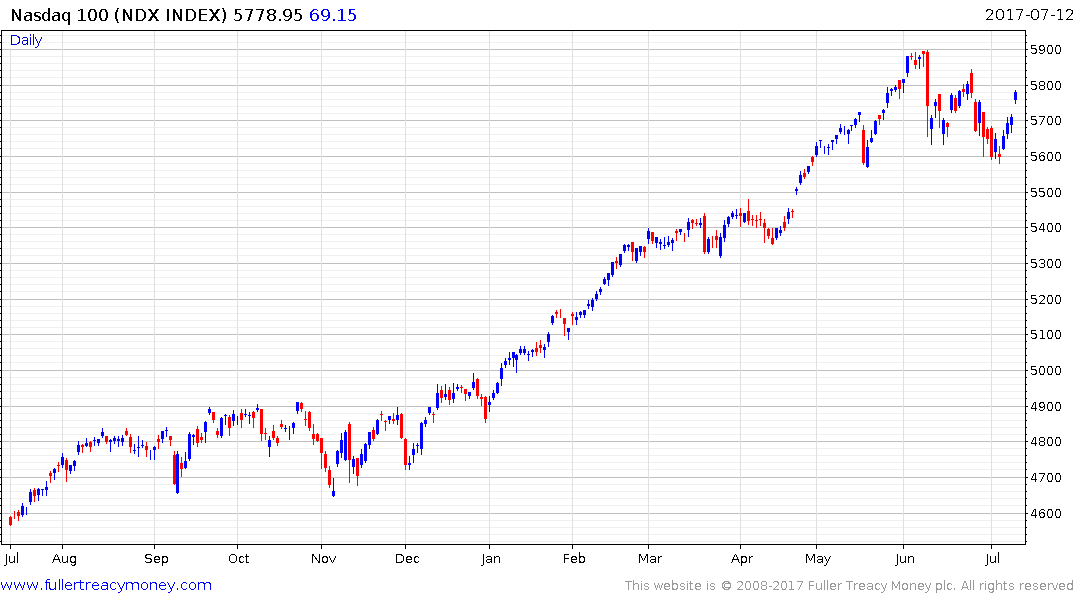 Global stock markets responded favourably to this news with the S&P 500 testing its highs and the Nasdaq-100 rallying back to test the most recent high near 7800. Upside follow through over the balance of the week would suggest a return to risk-on trading following what has been a six-week pause for most markets.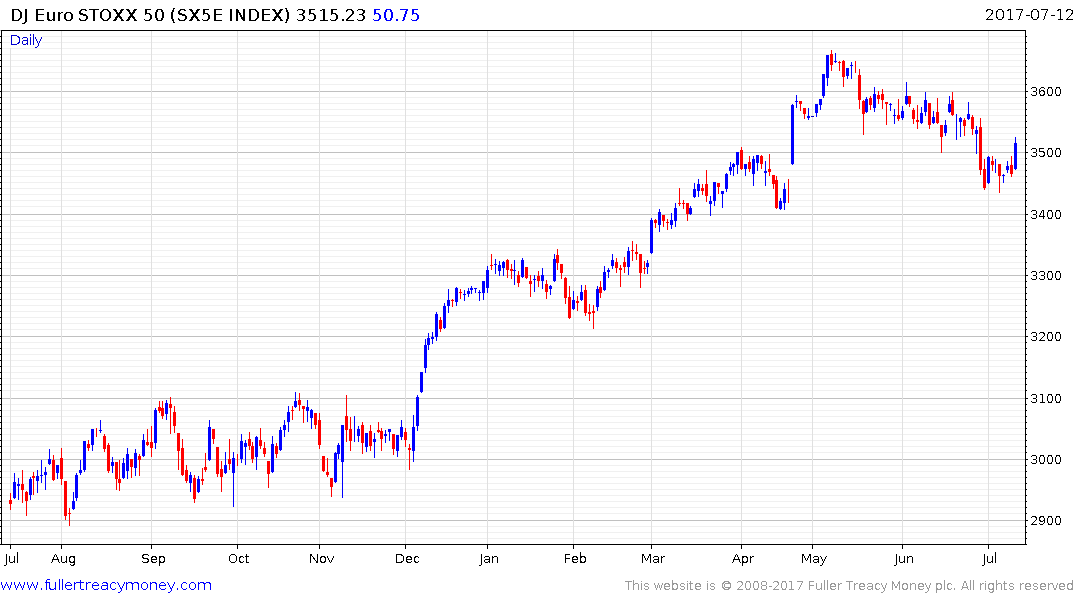 European stock markets performed best today not least because they have experienced some of the most pronounced setbacks. For example, the DJ Euro STOXX 50 has unwound most of its overbought condition relative to the trend mean and today's upward dynamic is the first since early May. A countermanding downdraft would be required to question support building around 3400.
Back to top