Yellen Says Spending May Spur 'Modest' Interest-Rate Increases
This article may be of interest to subscribers. Here is a section:
"It may be that interest rates will have to rise somewhat to make sure our economy doesn't overheat," Yellen, a former Federal Reserve chair, said in an interview with the Atlantic recorded Monday that was broadcast on the web on Tuesday. "It could cause some very modest increases in interest rates."
Investors relying on momentum want to hear that the money will keep flowing and there is no risk the punchbowl will be taken away. Whenever that desire is fulfilled, we see the stock market climb to new highs. However, when it is even modestly questioned it is cause for profit taking.
We are more than a year on from the panicky response to the initial lockdowns. The global economy has rebounded strongly and the acute need for stimulus has passed. Politicians are not about to let a good crisis go to waste so they are planning big spending measures to placate restive populations who want higher standards of living now.
Inflationary fears are being stoked by surging commodity prices. Companies are passing on those pressures by reducing the size, or quality, of their products. The story of the perpetually shrinking Mars bar will be familiar to everyone but the recent 15% reduction in size of Costco's paper towels is a new one.
This quote from Sam Zell may also be of interest:
"Oh boy, we're seeing it all over the place," Zell said of inflation. "You read about lumber prices, but we're seeing it in all of our businesses. The obvious bottlenecks in the supply chain arena are pushing up prices. It's very reminiscent of the '70s."
This is what stealth inflation looks like. The global supply chain snarls may take a year to work through but the size of products sold never increases. That's the primary way consumer staples companies deal with inflation. That avenue is not open to software companies. If they want higher margins, they have to develop new business models, like subscriptions, come up with new products or charge more.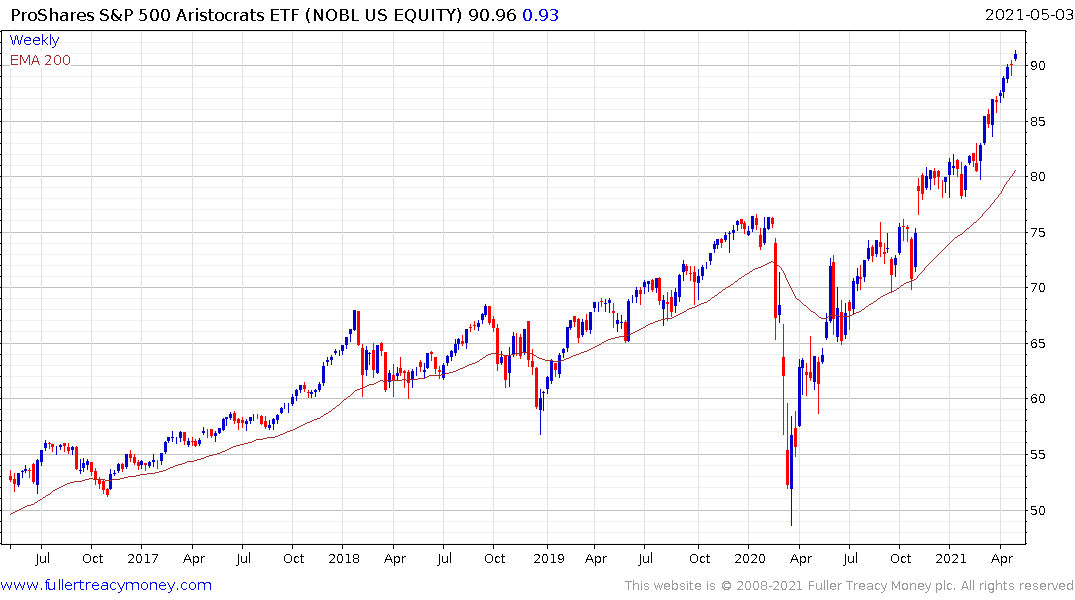 The S&P500 Dividend Aristocrats ETF continues to extend its uptrend despite a short-term overbought condition.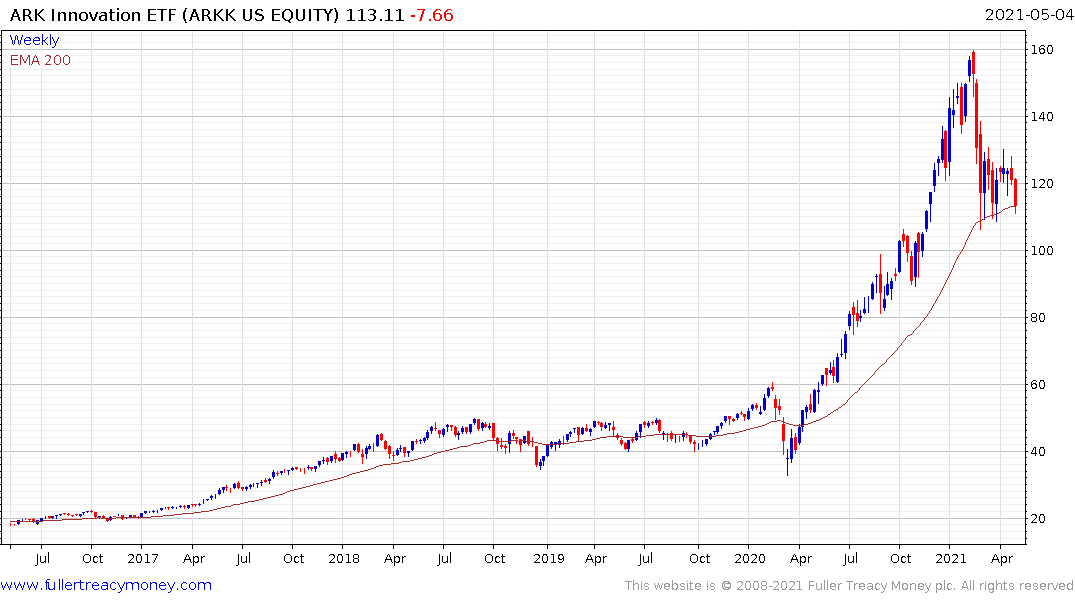 The ARK Innovation ETF is back testing the trend mean and the short-term sequence of higher reaction lows. It needs to bounce this week to avoid type-2 top with right hand extension completion characteristics.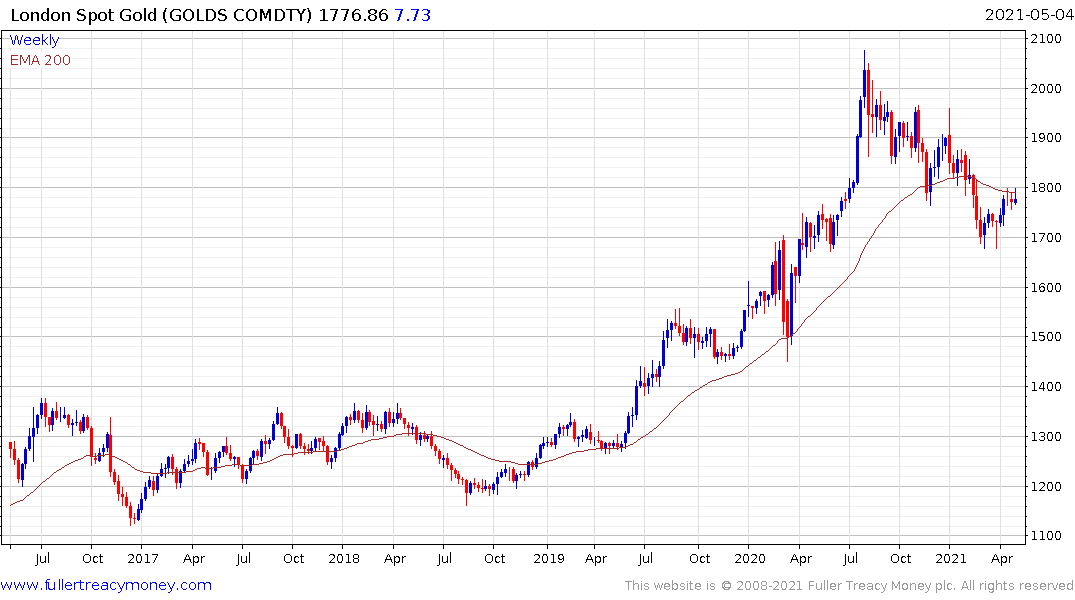 Gold continues to pause below the psychological $1800 level. It needs to sustain a move above the trend mean to confirm a return to demand dominance beyond short-term steadying.
Back to top