Xi's Pledge Boosts Hopes Among Jaded China Stock Traders
This article from Bloomberg may be of interest to subscribers. Here is a section:
Shares of Chinese infrastructure firms rallied on Wednesday following Xi's pledge. The smaller, growth-heavy ChiNext Index soared 5.5%, the most since March 2016.
The barrage of verbal promises has drawn comparisons to the events in October 2018, when stocks were plummeting amid the U.S.-China trade war and domestic deleveraging worries.
Despite the initial boost, profit-taking soon kicked in and stocks tanked to fresh lows less than two months later. Historically cheap valuations pulled the market out of the doldrums in 2019.
"A revelation has hit traders that Chinese policy makers are facing an impossible trinity of goals here: they're not going to hit the 5.5% growth target and limit the amount of leverage in their system and also have a zero-Covid tolerance policy," Eli Lee, head of investment strategy at Bank of Singapore, told Bloomberg Television. "And this means, at the margin, the thesis for the Chinese renminbi and equities is weaker."
There is no way the Chinese administration can walk back its COVID-zero policy. That's as much about practicality as political priorities. Therefore, to even come close to placating an increasingly restive population, the Renminbi is being sacrificed at the expense of supporting the economy.


Currency weakness is the clearest barometer for Chinese stimulus. The stock market is beginning to respond. The CSI300 posted an upside key day reversal today to signal a low of at least near-term significance.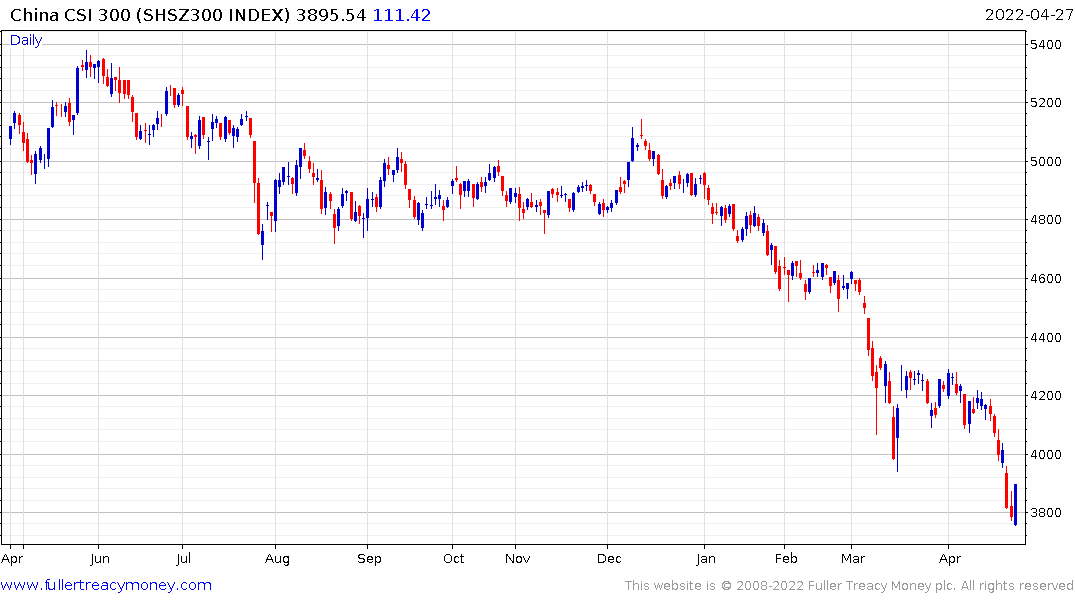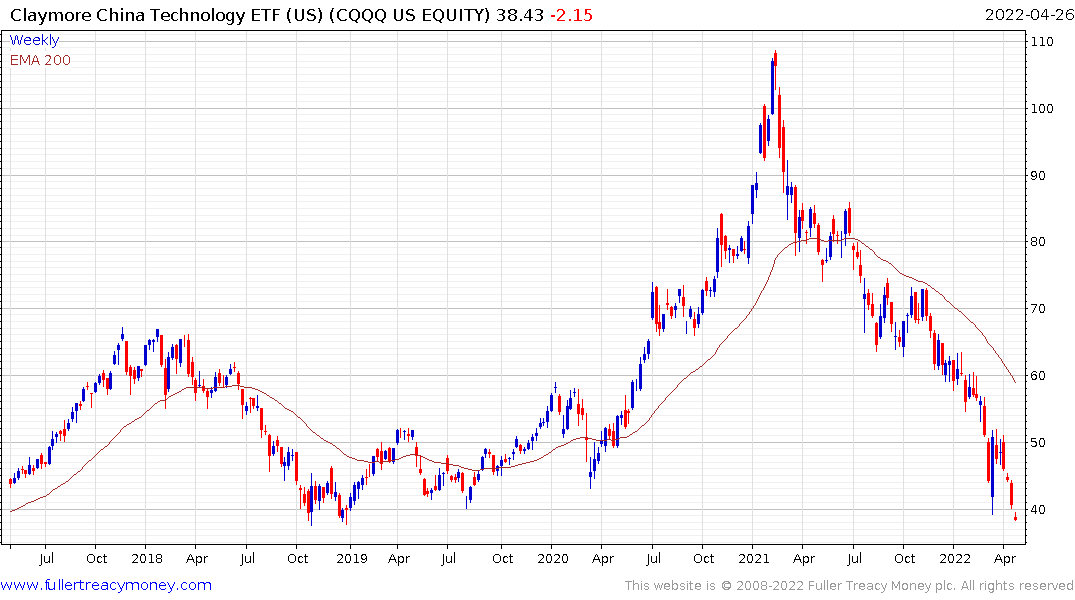 The Invesco China Technology ETF is bouncing from the region of the March low.


Most of China's big name tech companies are attempting to put in higher reaction lows.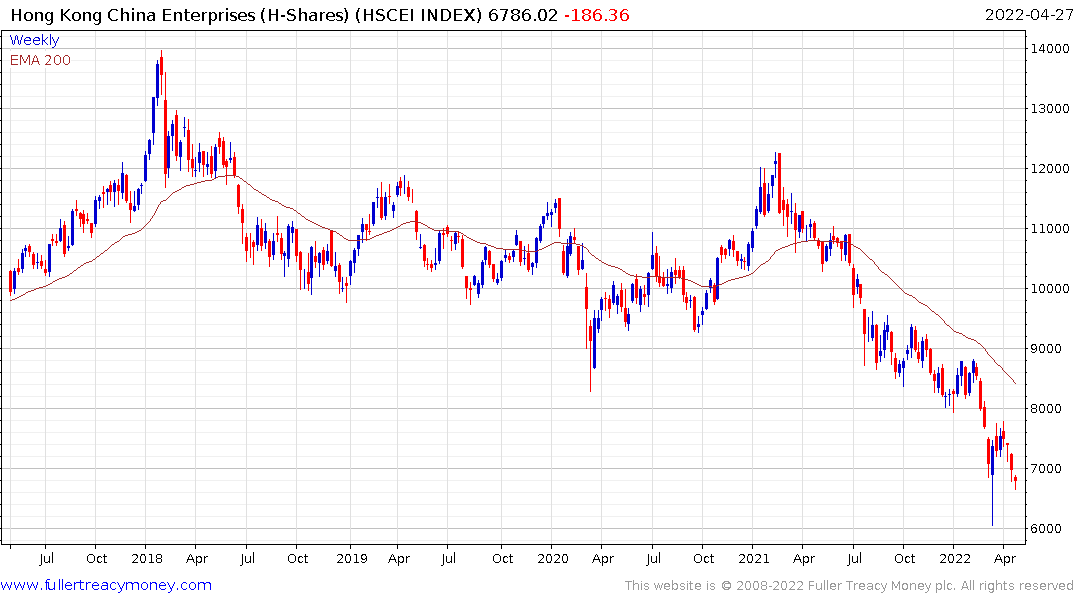 The Hang Seng China Enterprises Index trades on a P/E of 5 and yields 3.45%. It is trading in the region of the 2009 low and beginning to demonstrate some evidence of more than short-term support.

Official support for Chinese stocks has been a long time coming and faith in the Party's willingness to do so is at a low ebb. That suggests even modest evidence of support will pressure shorts.
I don't view Chinese stocks as investment candidates because of the potential for policy shocks but it is appropriate for traders.
Back to top