World's top uranium producer Kazakhstan to cut output by 10%
This article by Cecilia Jamasmie for Mining.com may be of interest. Here is a section:
State-owned uranium company and global production leader, Kazatomprom, said production for 2017 will be reduced by 2,000 tonnes, which is about 3% of the total global output, according Cantor Fitzgerald Canada Research's figures.

"These strategic [uranium] assets are far more valuable to our shareholders and stakeholders being left in the ground for the time being, rather than adding to the current oversupply situation," Kazatomprom Chairman Askar Zhumagaliyev said in the statement.

He added the production would pick up pace once market conditions improve.

Cantor Fitzgerald's analysts Rob Chang qualified the move as a "game changer," adding he expected to see across the board strength in the uranium space very soon.

"Kazatomprom's relentless increases in production over the years was one of the top causes for uranium price weakness," Chang said in a note to investors.
Uranium prices have now unwound their oversold condition relative to the trend mean. It is as yet unclear whether this decision by Kazakhstan was the catalyst for the rally to date and will continue to act as a bullish factor. However what we can conclude is that prices are uneconomic for even the most efficient producers at these levels so marginal supply is under pressure. That is a recipe for higher prices over the medium-term.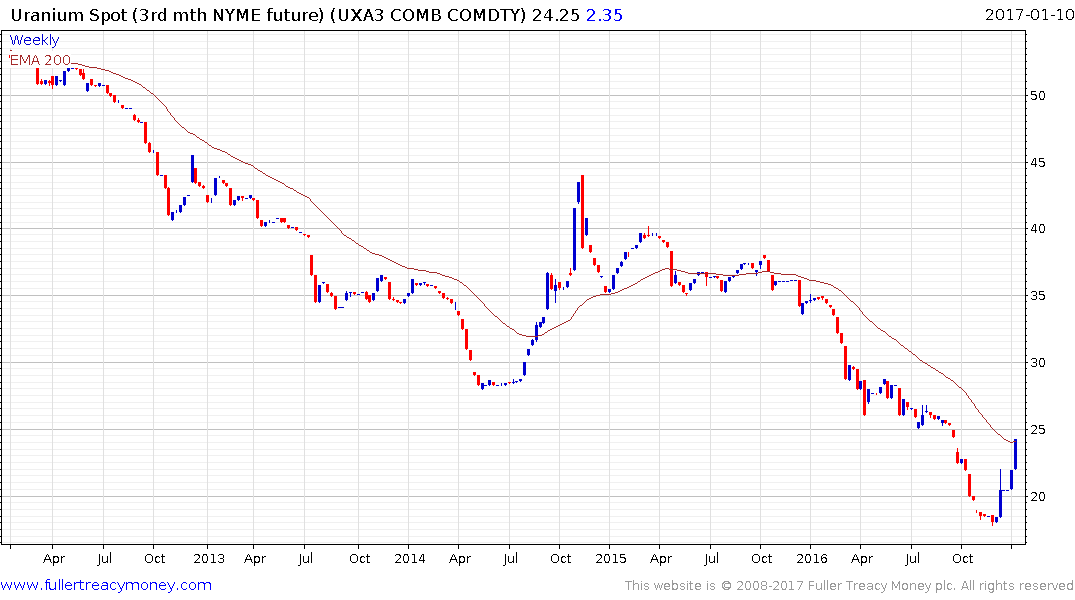 Uranium miners like Cameco have been leading the market higher and it is now trading above its 200-day MA.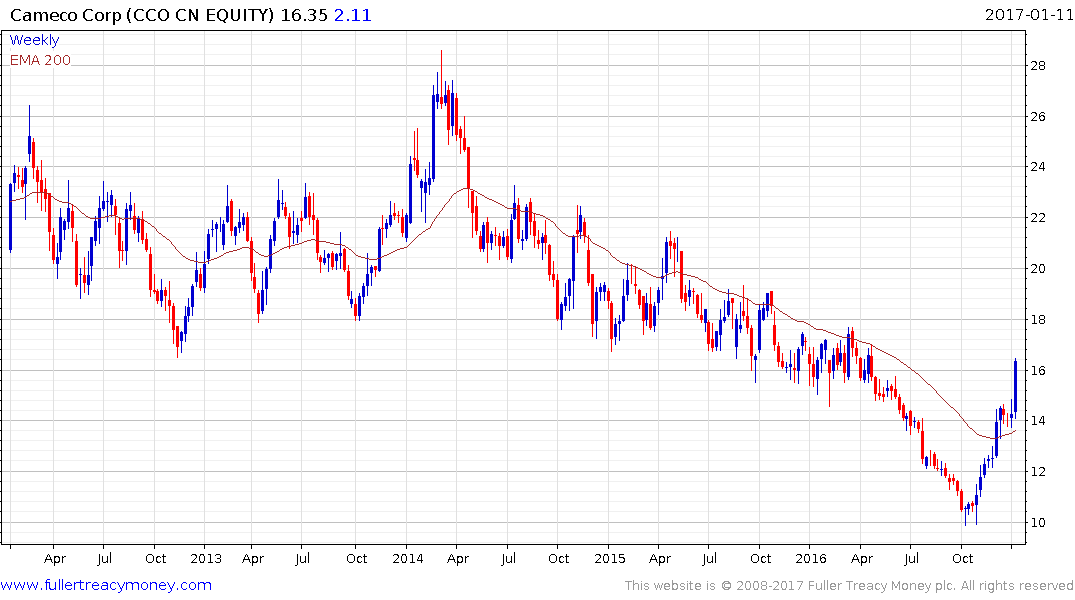 Denison Mines is breaking upwards from a yearlong base.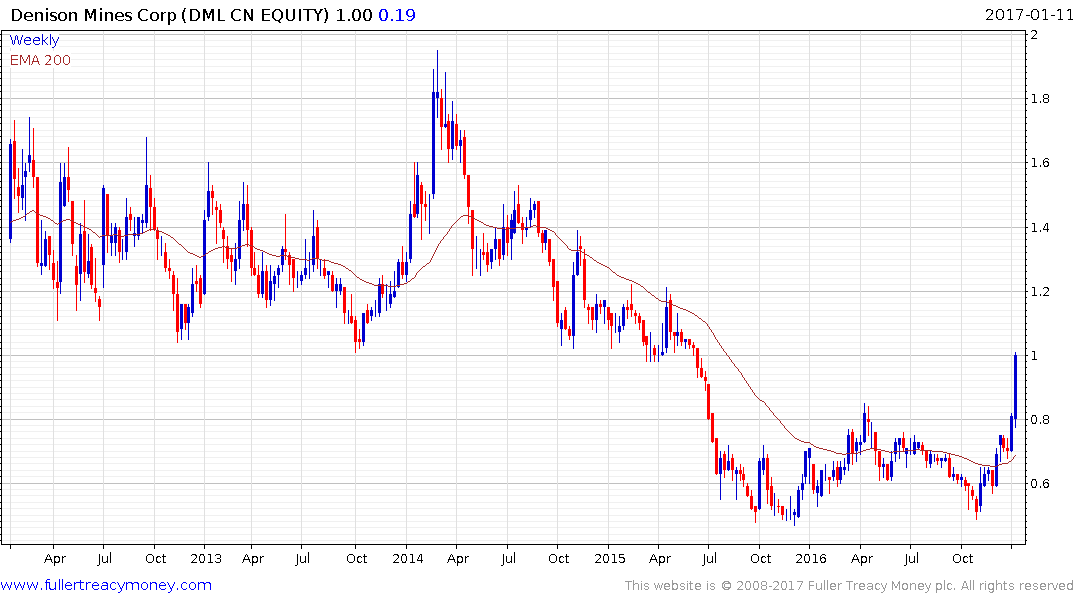 Laramide Resources is also in the process of completing a base formation.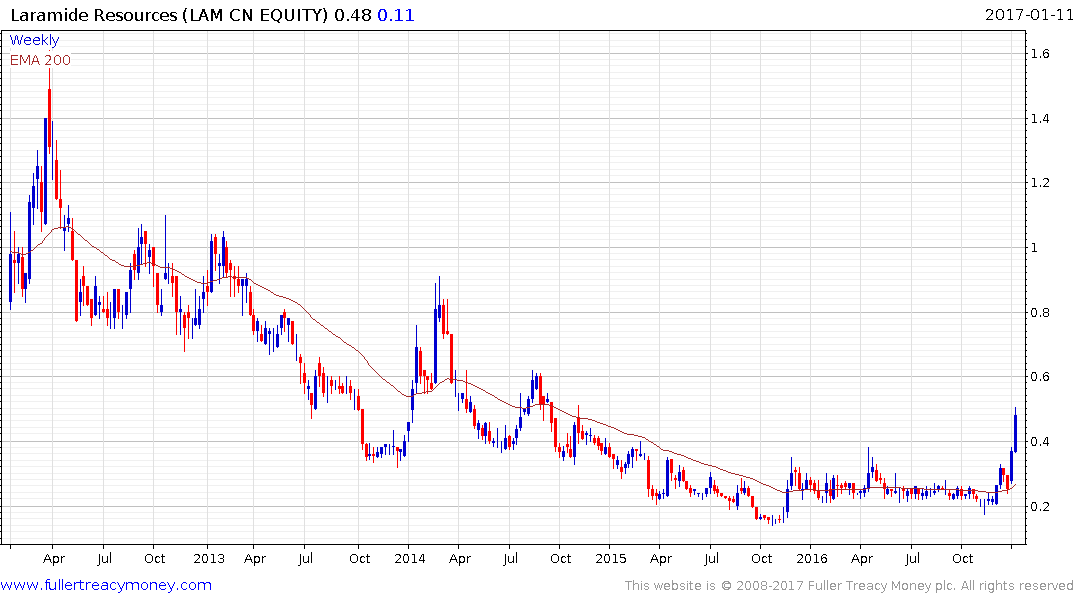 Australian listed Toro Energy rallied last week to break a two-year progression of lower rally highs and improved on that performance so far this week.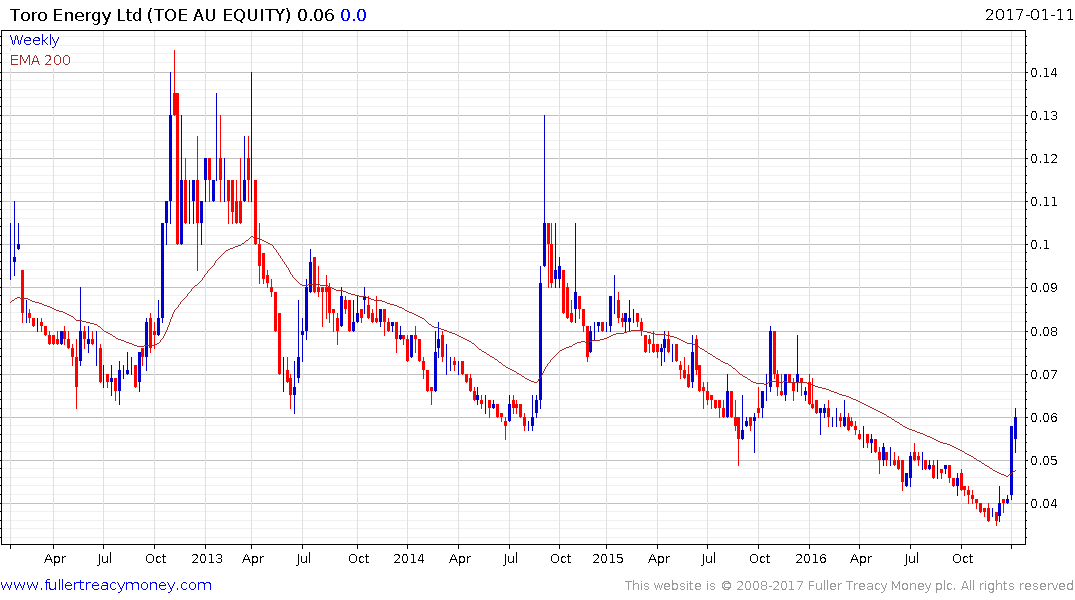 Back to top