World's Cheapest Hospital Needs to Get Even Cheaper for Modicare
This article by Ari Altstedter for Bloomberg may be of interest to subscribers. Here is a section:
Narayana has made Shetty one of India's best-known doctors and the proprietor of a lucrative business, with about $8 million in profit in 2017. But he now faces a problem that might be even more complex than heart surgery: how to make his hospitals cheaper still. The reason is Modicare, the national health insurance program that's one of Prime Minister Narendra Modi's signature initiatives. Under way since September, it's perhaps the most ambitious public-health effort in history, intended to give basic coverage for the first time to 500 million of India's poorest. At first it seemed no one was in a better position to gain from this flood of new patients than Shetty. But his enthusiasm gave way to anxiety last year after the government published its list of reimbursement rates, which are lower even than Narayana's prices. Those rock-bottom payments mean that to thrive under Modicare, Narayana needs to find ways to cut costs further—and then keep cutting.
​
Shetty thinks he can do it and, in the process, create a model for ultralow-cost health care that can be applied anywhere. "We are trying to produce a pilot for the rest of the world to follow," he said over a lunch of curries and fried fish after scrubbing out from the heart operation. He was still
wearing his surgical cap. "In 10 years, India will become the first country in the world to dissociate health from affluence. India will prove that the wealth of the nation has nothing to do with the quality of health care its citizens can enjoy." It's a noble vision, and Narayana is as well-positioned as any provider to help make it a reality. But it's hard to overstate the scale of the challenge Shetty faces. For a surgery like the one he'd just performed, Modicare would provide only $1,300.
These kinds of good news stories were a rarity five years ago but there is no doubt momentum is building around the narrative that India is capable of fixing its most intransigent problems. That's a complete about face from the perception before the Modi era when the only story people were talking about was the raping of women in the street and the dire conditions for athletes at the Commonwealth Games.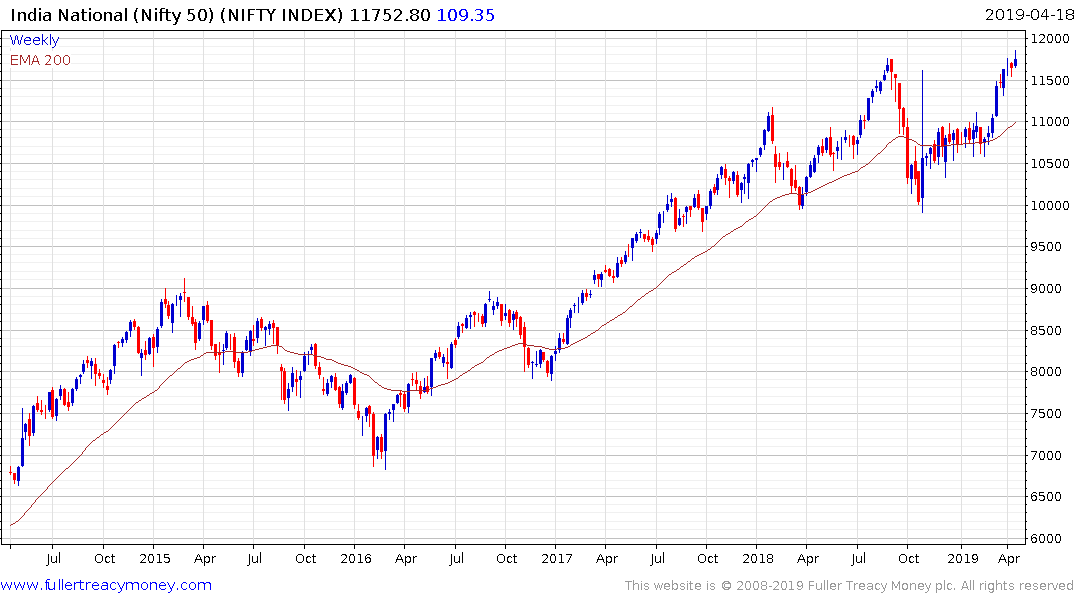 More than a few subscribers, who were initially enthused by the investment premise in India, recanted after visiting the country because the spectacle of abject poverty is enough to sew doubts in even the most rampant bull. However, the absolute values are far less important than the trajectory of governance. The good news is that while the speed of reform is not what was hoped for, there is evidence of improvement and the stock market is reflecting that.
Back to top