World Hunger Hit 15-Year High as Virus Stifled Food Access
This article from Bloomberg may be of interest to subscribers. Here is a section:


"This is a wake-up call to the entire world," David Beasley, executive director of the World Food Programme, said on a webcast on Monday. "We're heading in the wrong direction. To think that we're going to end hunger by 2030, that's not even possible given the direction, trajectory we're on now."

Between 720 million and 811 million people were undernourished last year, according to the UN, which used a mid-range of 768 million due to uncertainty of the pandemic's impact. Most of those were in Asia. Roughly a third of all people lacked access to adequate food, a figure that rose by 320 million from a year earlier, about as much as in the previous five years combined.

The report -- the first global assessment of food insecurity in the wake of the Covid-19 crisis -- was jointly produced by agencies including the Food and Agriculture Organization, the WFP, Unicef and World Health Organization.

"Famine should be consigned to history, yet in multiple countries they loom again," Unicef Executive Director Henrietta Fore said. "Millions of children are still struggling to access the nutritious and safe diets they need to grow, to learn, to develop and reach their full potential."
The global community made a conscious decision to increase food prices in the 1990s. The primary argument was farm subsidies were creating an unfair system that favoured farmers in Europe and North America. Subsidies contributed to poverty among poor countries as excess supply was dumped on those markets.
The removal of subsidies and the decision to pay developed market farmers to be "custodians of the land" handed a competitive advantage to Brazil and a small number of other countries. The vast majority of impoverished farmers in Africa and India remained in similar or worse conditions. The net result was the demise of domestic sugar sectors in Europe and the USA, the additional corn ethanol to gasoline to soak up domestic supply in the USA and the reliance on a global supply chain to provide everyone with what they need.
That arrangement is now straining under the pressure of pandemic bottlenecks and inclement weather in major growing regions. To bring food prices down, a lot more planting needs to take place and that is going to be a stretch this year given price shocks from the pandemic.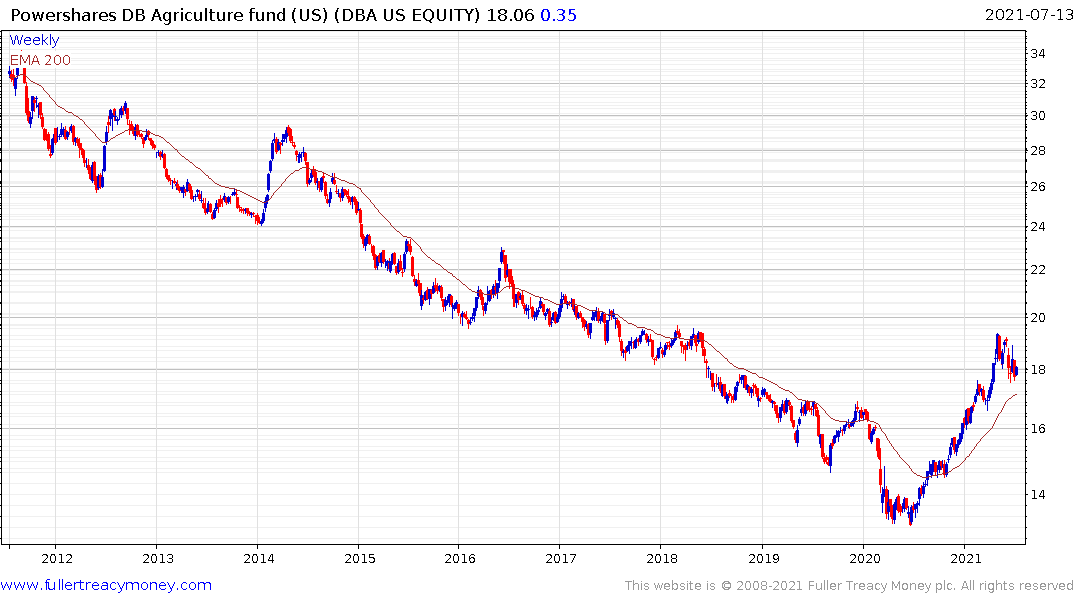 The Invesco Agriculture Fund (futures) continues to trend higher and is currently firming from the region of the trend mean.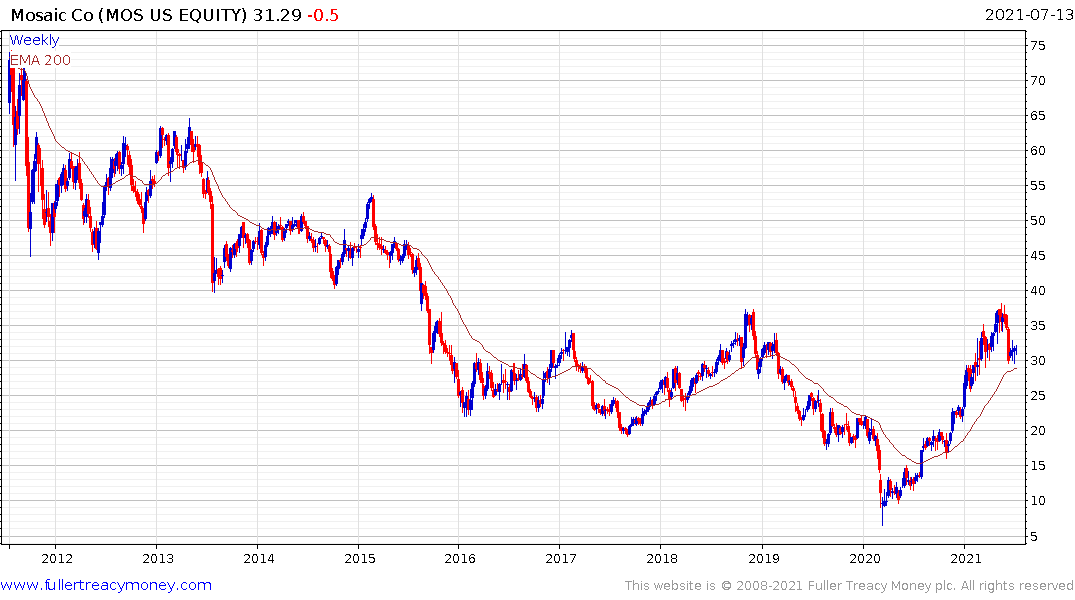 Mosaic has a broadly similar pattern to the above fund and is also firming from its trend mean.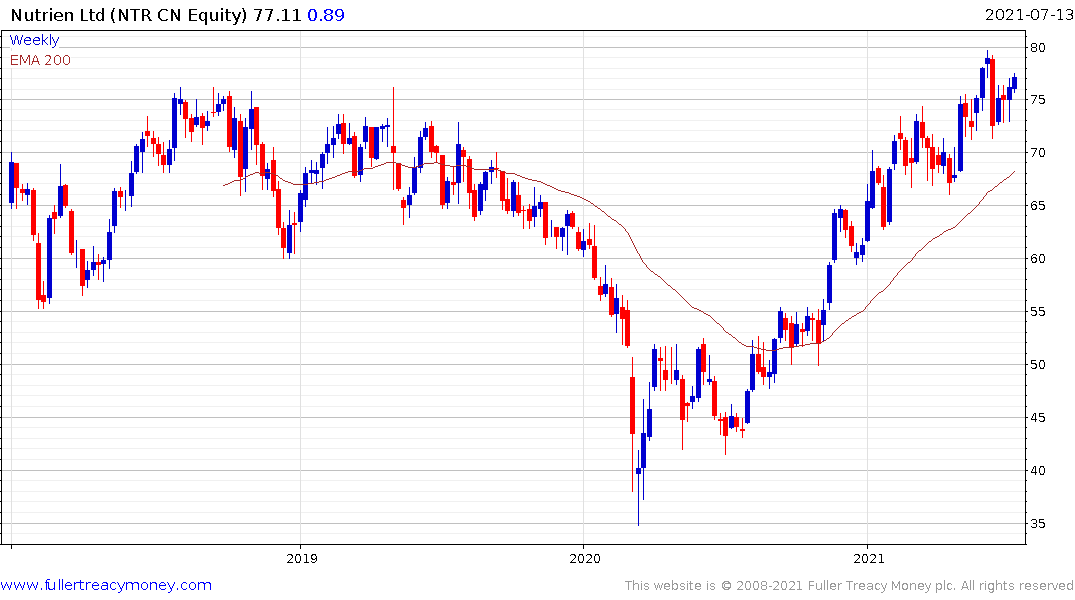 Nutrien also continues to recovery and is trending higher in a consistent manner.
Back to top