Wirecard Shares Drop After New Report on Law Firm's Findings
This note by Stefan Nicola for Bloomberg may be of interest to subscribers. Here it is in full:
Wirecard AG shares fell as much as 16 percent Friday after a report that a law firm found evidence
indicating alleged forgery at the German payment company's Singapore office.

An external law firm commissioned by Wirecard found evidence indicating "serious offenses of forgery and/or of falsification of accounts," the Financial Times wrote Friday, citing the law firm's report. The Rajah & Tann lawyers identified potential civil and criminal violations in Singapore, Hong Kong, India, Malaysia, and Germany, the newspaper said.

A Wirecard spokesman denied the report in an emailed statement. Wirecard earlier this week denied claims made in a story by the Financial Times that alleged executive fraud originating at the Singapore office, fueling concerns about the fast-growing company's business practices that knocked as much as 25 percent off its value on Wednesday.
Wirecard has been one of Europe's few true technology success stories over the last few years so it is quite disappointing that it has succumbed to a worrying trend of German corporate malfeasance. This is the latest in a long line of governance problems at some of Germany's largest companies and puts another dent in the country's façade of corporate excellence.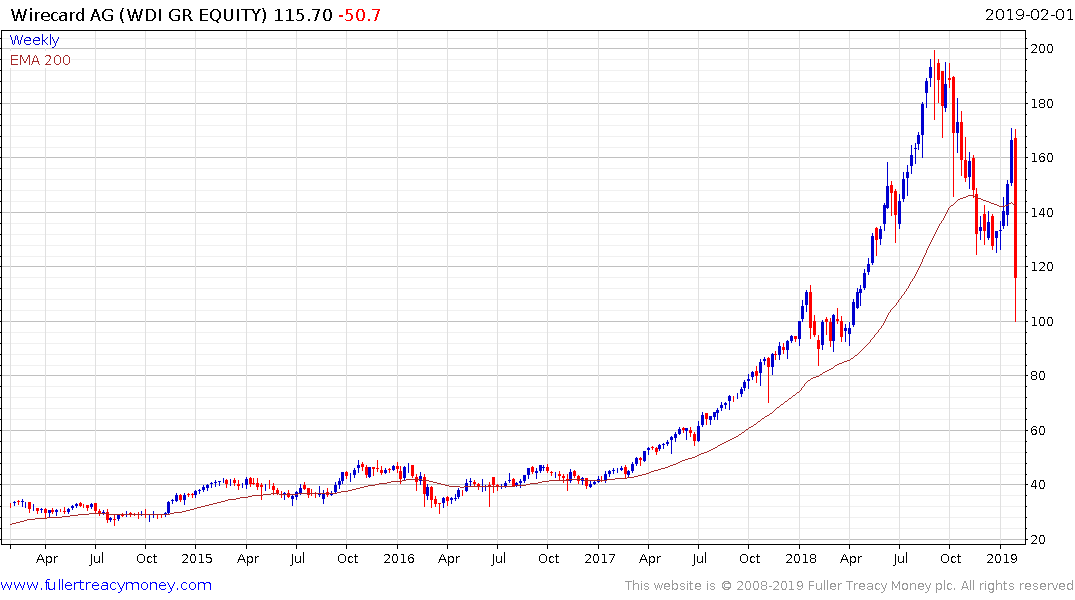 The share had accelerated to its peak near €200 in September and with today's news the share tested €100. That's a big decline for a company that was the best performer in the DAX last year.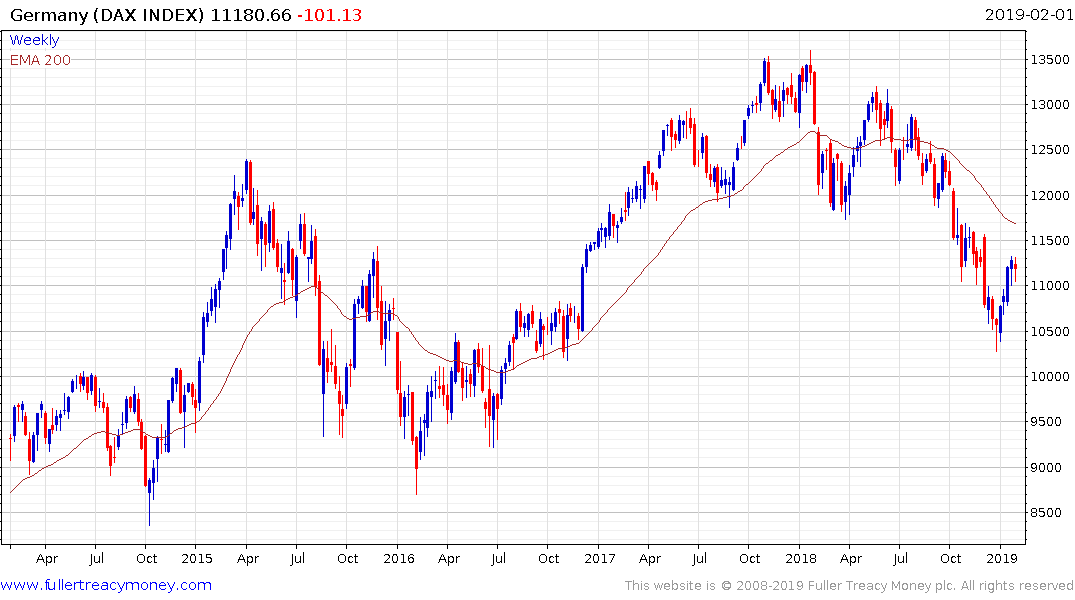 Meanwhile the broader index's rebound has been relatively modest compared to that on Wall Street, reflecting the deeper economic malaise evident in Europe. The Federal Reserve might have removed a tailwind for the Dollar but Europe needs a weaker currency more. If the Euro sustains a move above $1.15 that is likely to be a pain threshold for European stocks which could limit their ability to continue to rally in nominal terms.
Back to top