Will release of $3B Bitcoin from Mt Gox cause market bottom in August?
This article from cryptoslate.com may be of interest to subscribers. Here is a section:
Should the release of the remaining Mt Gox funds have a similar effect on the price of Bitcoin, it would likely drop below $10,000. However, even in recent months, there has been equal sell pressure on Bitcoin from parties such as Luna Foundation Guard, Three Arrows Capital, and Bitcoin miners.

LFG sold several billion dollars worth of Bitcoin, which had a negligible effect on Bitcoin as the market absorbed the selling pressure. The following weeks since the event did result in Bitcoin's price decline due to a change in market belief and overall global outlook. The markets may well absorb any selling from Mt. Gox creditors, but the social sentiment of early Bitcoiners relinquishing their coins could create a bearish psychological sentiment.
Bitcoin is a liquidity barometer. The Mt.Gox liquidator releasing additional supply into the market would be a headwind at the best of times. Doing so while interest rates are rising and liquidity is being siphoned out of the system, will only have a larger negative impact on bitcoin prices.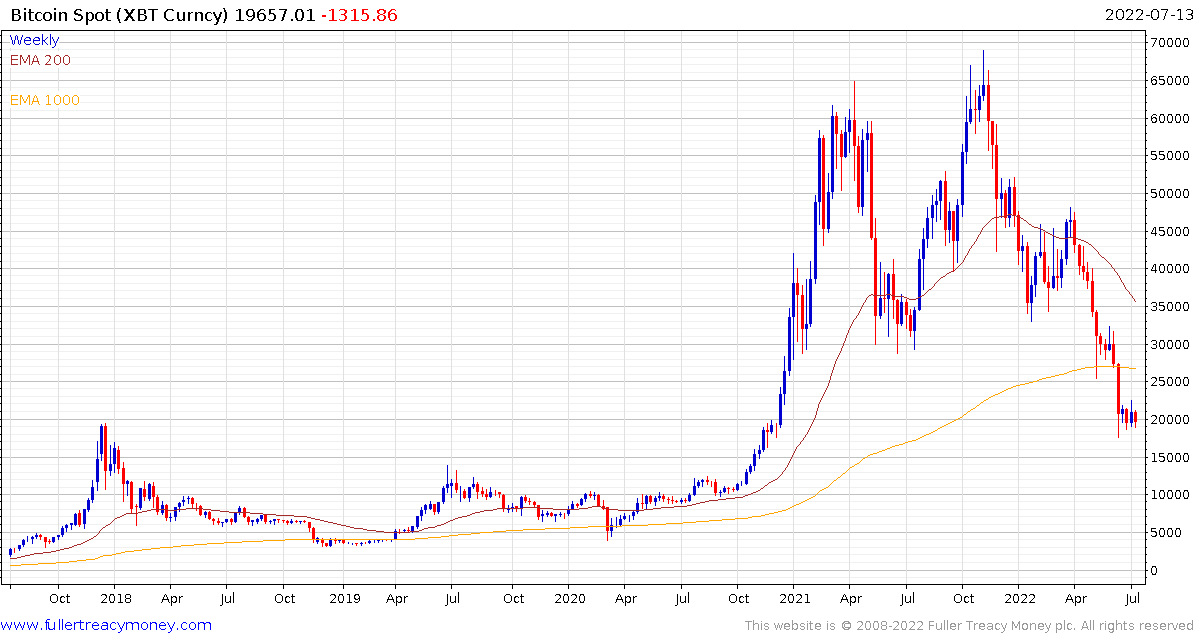 Investors are beginning to come around to the idea that the entire bull market over the last 14 years has been driven by liquidity. Bitcoin is the most obvious of the big liquidity plays but the extraordinary prices achieved by private markets, tech companies and real estate are also indicators of how zero interest rates made nonsense of traditional valuation metrics. The reintroduction of a discount rate, as interest rates rise, continues to weigh on valuations.
Back to top