Widodo Moves Sink Cement Stocks With Banks Seen Next at Risk
This article by Harry Suhartono for Bloomberg may be of interest to subscribers. Here is a section:
Investors are concerned that Jokowi's administration will take a more "hands-on" approach to state-owned companies, said Joshua Tanja, head of research for Indonesian equities at UBS AG in Jakarta.

The government is considering lowering interest rates on government-subsidized loans to buyers of low-cost homes, Bisnis.com reported on Jan. 20. The online version of Indonesia's largest business newspaper cited Basuki Hadimuljono, minister for housing and public works, for the proposal.

?PT Bank Tabungan Negara, the state-owned lender that acts as an agent for government's home-loan program, tumbled 8.2 percent the day after the report and is down 12 percent this year. Maryono, the president director of Bank Tabungan who goes by one name, didn't answer calls to his mobile phone.

Investors should shift money into industries that have a lower chance of government intervention, including mobile-phone retailers and cigarette makers, John Rachmat, the head of research at PT Mandiri Sekuritas in Jakarta, wrote in a Jan. 19 research report.
The victory of Widodo in last year's presidential election was watched closely in the hope that, as an outsider, he might hold the same promise of improving governance for Indonesia that Narendra Modi has for India. He has so far taken a proactive attitude to state owned enterprises and has attempted to lower the cost of infrastructure development by limiting the price of commodities such as cement. The limitations on ore exports have also remained in place. In late December he took advantage of lower oil prices to scrap gasoline subsidies and cap the payment on diesel.

Considering these developments we can conclude that he is delivering on the commitment to reform. However, as a major commodity exporter, Indonesia faces challenges in the current macro environment and it is essential that the reforms already instituted deliver on economic growth and increased consumer spending power.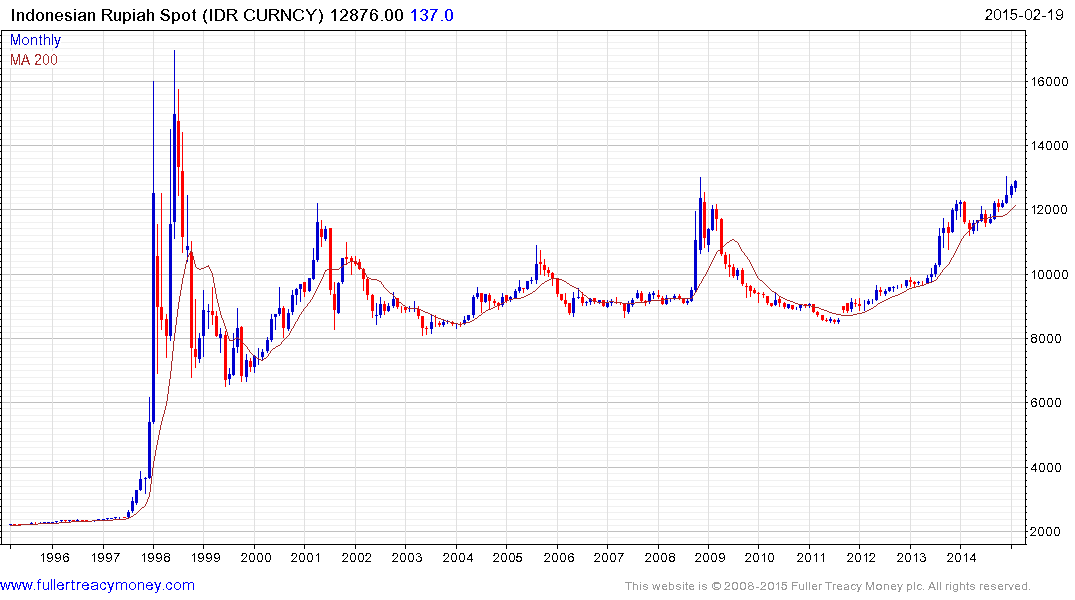 The Rupiah has been among the weakest currencies in the Asia and is currently trading at its weakest level since 1999. This devaluation will help bolster the competitiveness of the manufacturing sector but is acting as headwind for the stock market from the perspective of a foreign investor. Once the currency stabilises and the full picture of the scope of reforms becomes evident Indonesia is likely to receive a lot more attention from the investment community.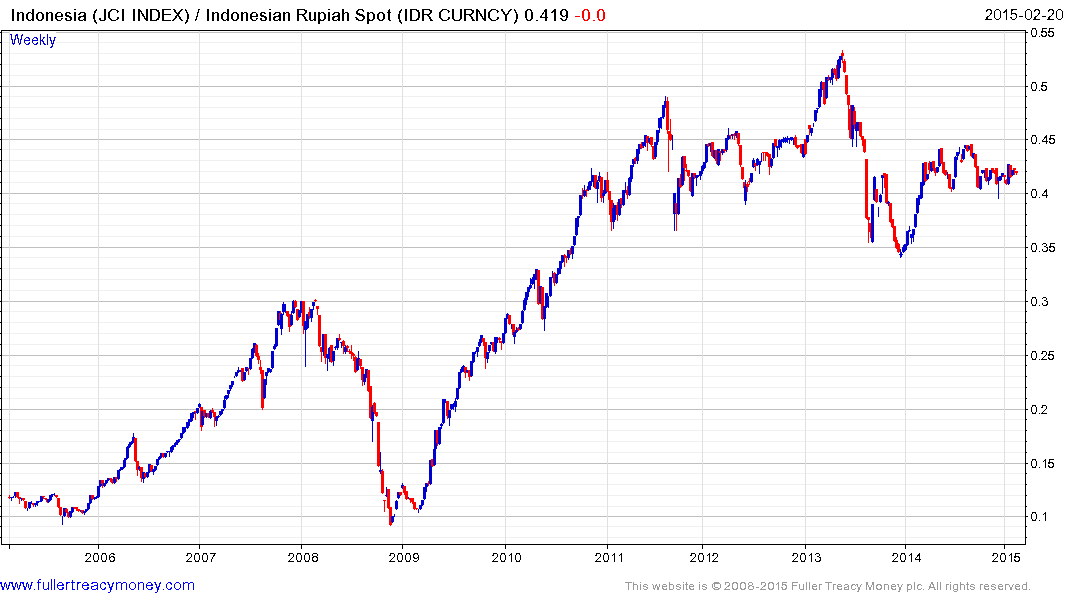 Back to top