Why Israel Was the Perfect Test Case for Vaccines
This article by Zef Chafets for Bloomberg may be of interest to subscribers. Here is a section:
All Israelis are insured by one of four national health maintenance organizations (HMOs), whose clinics and hospitals are spread throughout the country. They are competitive, but the price of membership, co-payments and treatments are regulated and uniform. So is the subsidized "basket" of medication, procedures and treatments. These are decided by a national board of experts. Medication is bought by the government and centrally distributed via a single company. All medical records are online, available to hospitals, doctors and the Ministry of Health.

This makes Israel especially attractive to Pfizer and other vaccine producers. HMOs know who has been vaccinated and in what order of priority. They know who has returned for a booster shot and who has opted out. Israel knows the ages, medical conditions and other demographic information of a heterogeneous population. And all this data is held by the Ministry of Health. It is a treasure for testing efficacy of the vaccine among various groups and the relative amount of vaccine needed for efficacy. Israel will be likely to be the first country to know the level of coverage needed to achieve herd immunity.

Distribution has been a model of efficiency. Vaccinations happen seven days a week in most places and even late at night. While it is a civilian operation, the army is vaccinating its own soldiers and helping with tracking and tracing infection and some logistics.

Israel's government has left people guessing about the number of vaccines it has received, what it has paid for them or what supply is coming. We know that 2 million people have received a dose of the Pfizer vaccine and will receive their second dose starting this week. According to Netanyahu, an unspecified "millions more" are in the pipeline. Last week, Moderna, whose chief medical officer is an Israeli, sent an initial shipment of 100,000 doses. Israel is also working on a homemade vaccine that could be ready by the summer.
Israel, with a small population and abundant supplies of vaccines, is reaping the benefits of being a first mover. Its economy will be among the first to recover from the pandemic. That puts it in the company of a relatively small number of Asian countries which have come through the pandemic with little in the way of economic hardship.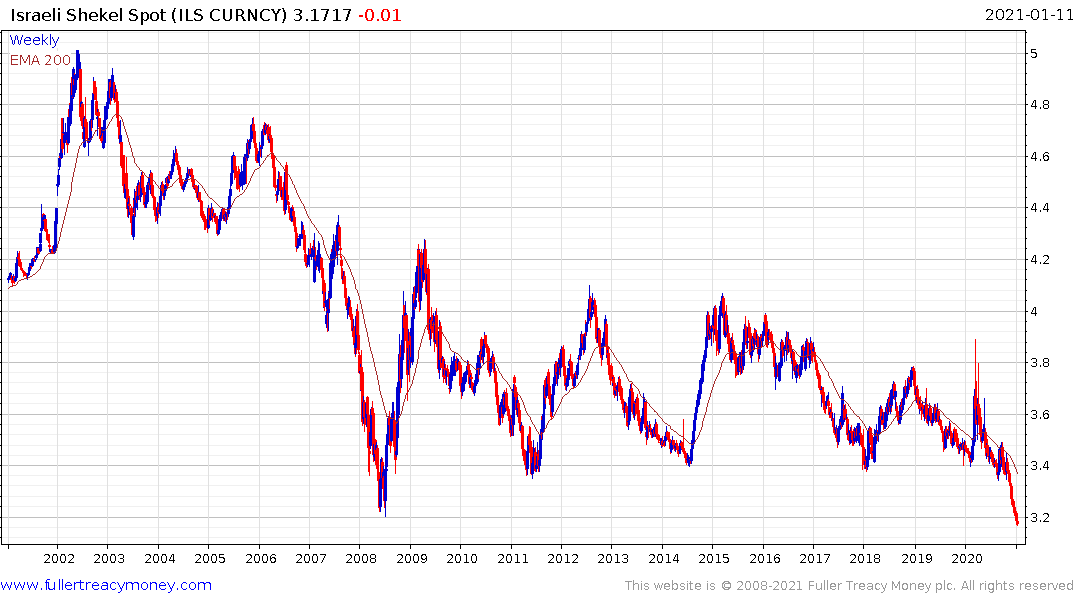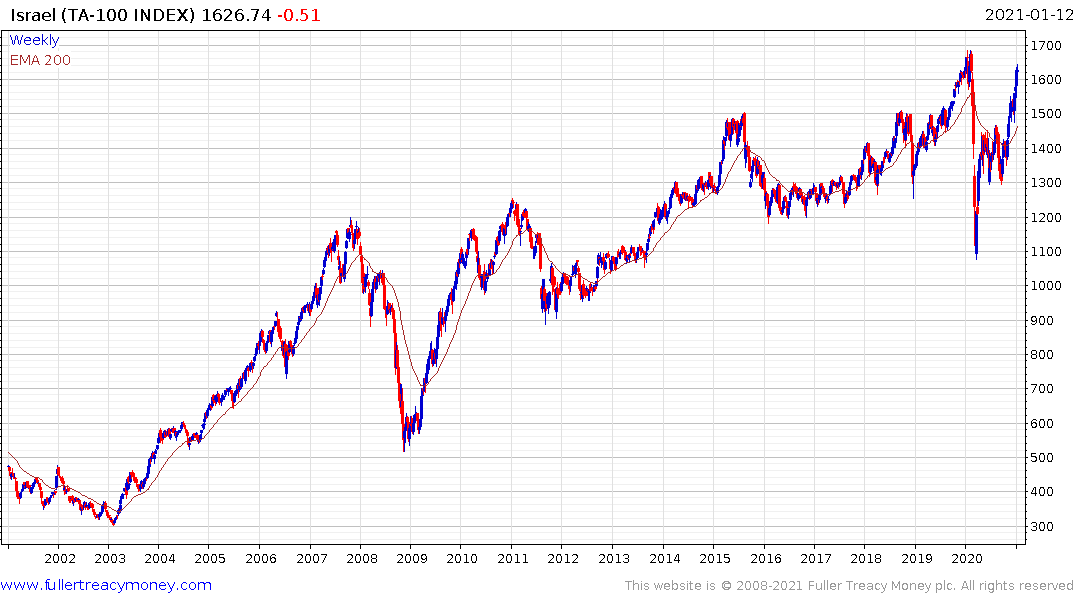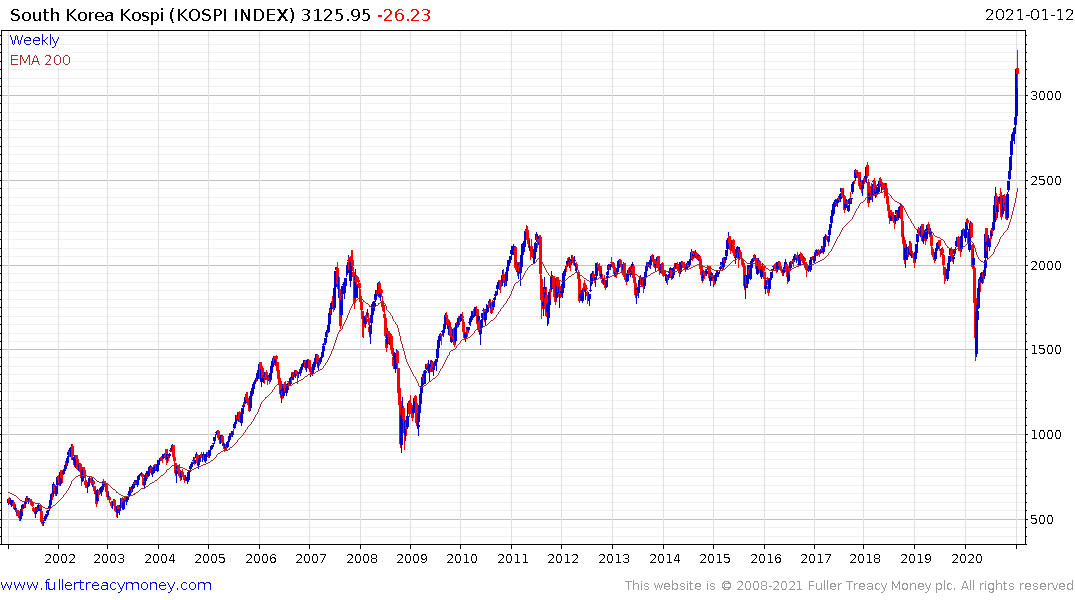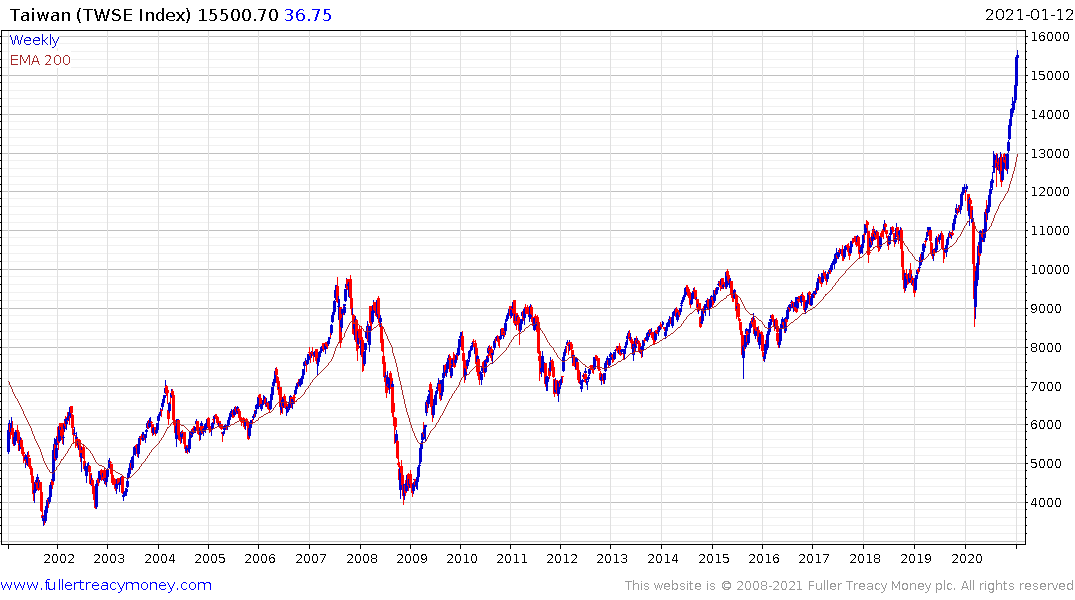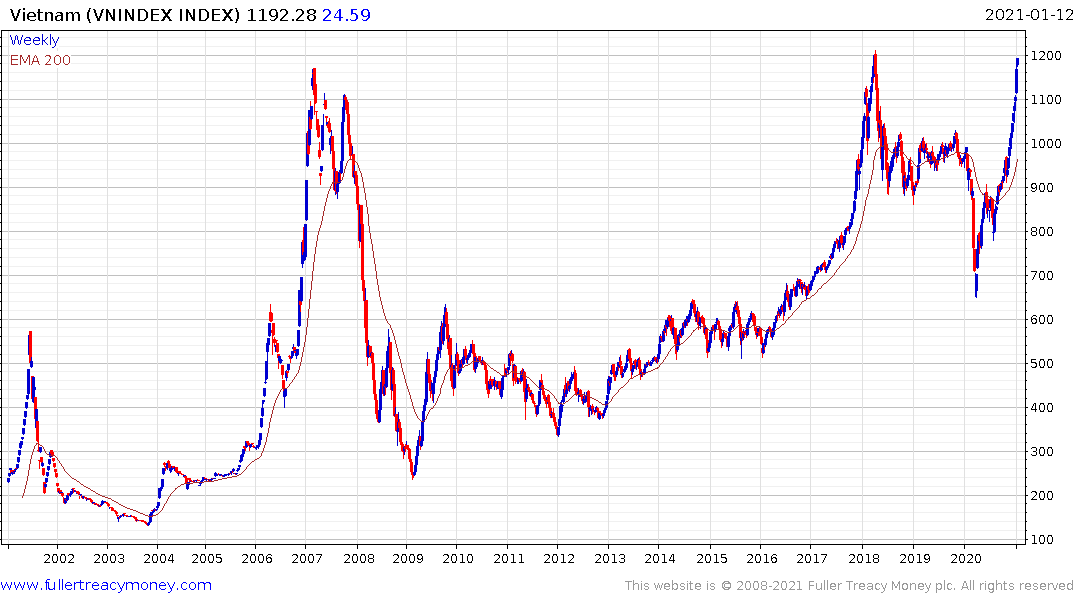 The Shekel and the Tel Aviv 125 are accelerating higher in much the same way that the South Korea, Taiwanese and Vietnamese markets are. Investors are clearly voting with their feet in betting that these countries will be among the best performers in the post pandemic environment.
Back to top