Why Apple's headset could succeed where every similar product has failed
This article from CNBC may be of interest. Here is a section:
Around the same time, Apple started buying several companies focused on specific technologies that could end up in a headset.

In 2013 it bought Primesense, whose 3D camera sensor eventually ended up being part of the basis for FaceID, the company's facial recognition system for iPhones, and influenced the company's current depth-sensing cameras.
In 2015, it bought Metaio , which made AR software for mobile devices.
In 2016, it bought Flyby Media, which worked on computer vision technology.
In 2017, it bought SensoMotoric Instruments, which developed eye tracking, a core VR technology, as well as Vrvrana, which developed a VR headset.
In 2018, it bought Akonia Holographics, which developed transparent lenses for AR glasses
It bought NextVR, which filmed video content for virtual reality, including sports.

Apple also started releasing developer's kits for augmented reality, including one called ARKit which could use the iPhone's hardware to create limited AR experiences on the phone, like interacting with a virtual pet or trying out digital furniture in a living room.

Apple now has an entire library of software to perform difficult tasks that the headset will need to be able to do to integrate the real world and a virtual world seamlessly.
The thing I will be paying most attention to when Apple releases its mixed reality product will be whether they have come close to fixing the eye strain issues current VR systems incur. I do wonder if Microsoft's Hololens suffered from the same issues.
I can only speak for myself but using the Oculus Quest gives me eye strain after half an hour and it takes about 3 hours to subside. Repeated use in 24 hours gives me eye strain for several days. Additionally, playing Beat Saber or boxing games is fun but the headset is also sweaty and that makes taking turns with family or friends unappealing.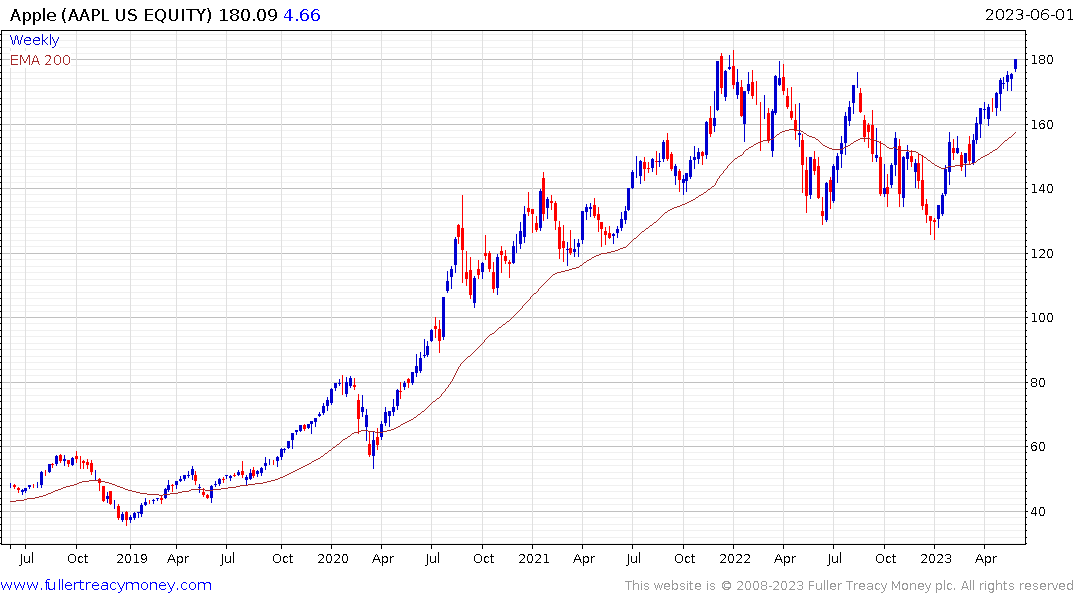 Apple's stock is back testing its all-time peak as investors price in the potential the new system will be provide a sales boost in due course and provide a benchmark interface between the metaverse and AI. That puts the company under a great deal of pressure to deliver with ample scope to disappoint.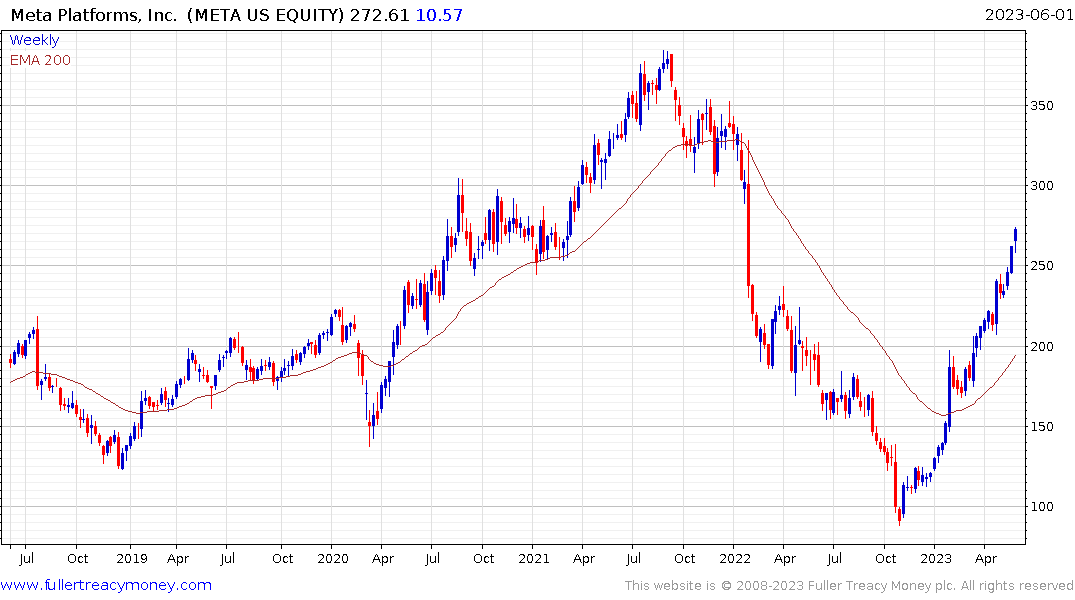 Meta continues to trend higher in a steep but consistent manner.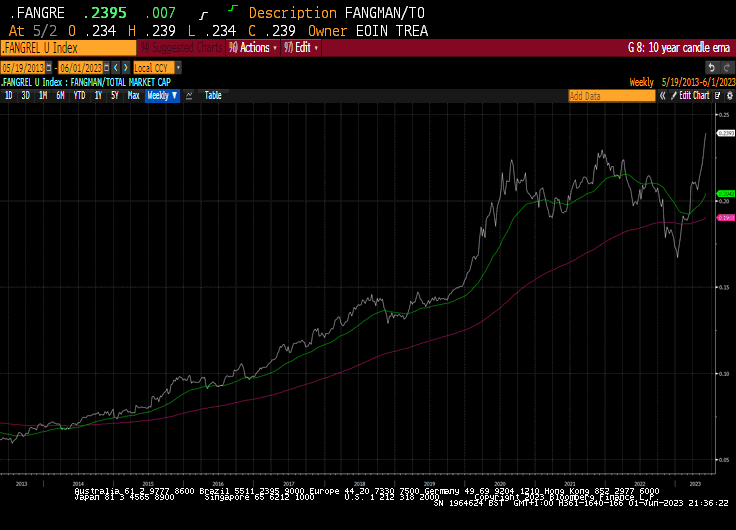 The FANGMANT/Total Market Cap ratio is breaking out to new all-times as the market continues to be led higher by the largest companies.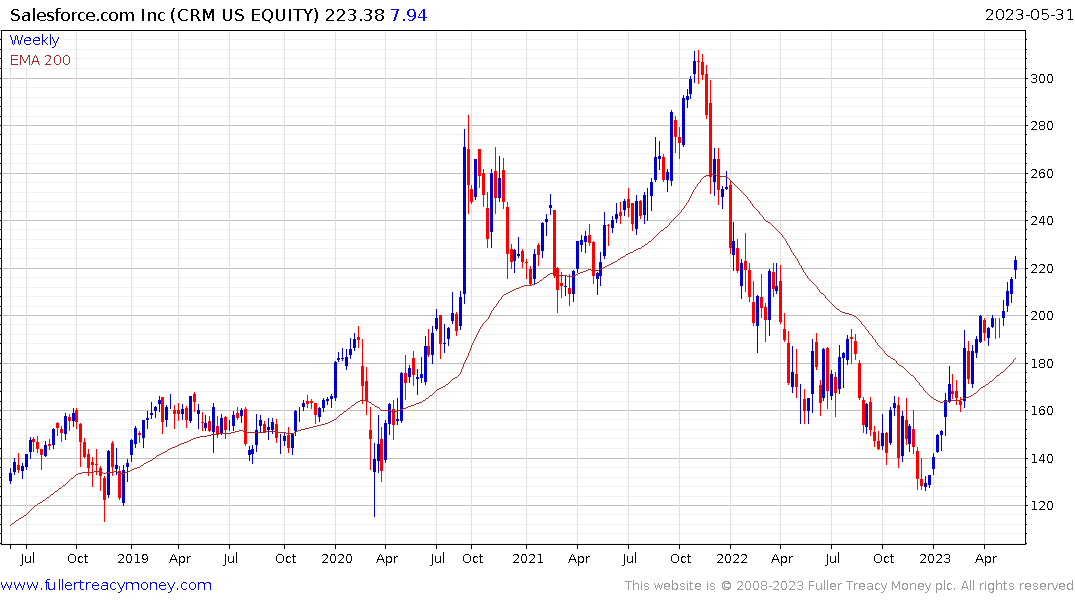 Salesforce rebounded on the promise of AI and gapped lower today on a less than enthusiastic forecast for sales. Nevertheless, the share and the wider AI basket rebounded intraday. That offers clear evidence of an evolving mania.
Back to top