WHO Information Notice for IVD Users 2020/05
This information notice from the WHO may be of interest to subscribers. Here is a section:
WHO guidance Diagnostic testing for SARS-CoV-2 states that careful interpretation of weak positive results is needed (1). The cycle threshold (Ct) needed to detect virus is inversely proportional to the patient's viral load. Where test results do not correspond with the clinical presentation, a new specimen should be taken and retested using the same or different NAT technology.

WHO reminds IVD users that disease prevalence alters the predictive value of test results; as disease prevalence decreases, the risk of false positive increases (2). This means that the probability that a person who has a positive result (SARS-CoV-2 detected) is truly infected with SARS-CoV-2 decreases as prevalence decreases, irrespective of the claimed specificity.

Most PCR assays are indicated as an aid for diagnosis, therefore, health care providers must consider any result in combination with timing of sampling, specimen type, assay specifics, clinical observations, patient history, confirmed status of any contacts, and epidemiological information.
The use of PCR testing has been criticised by many commentators as inappropriate for almost as long as the tests have been in use. The reality is that high numbers of cycles tend to give false positives. These tests also have no capacity to differentiate between active and inactive virus. It means that asymptomatic people are forced to quarantine when there is virtually no risk of them being infectious. That is equally true of the more transmissible versions of the virus currently spreading.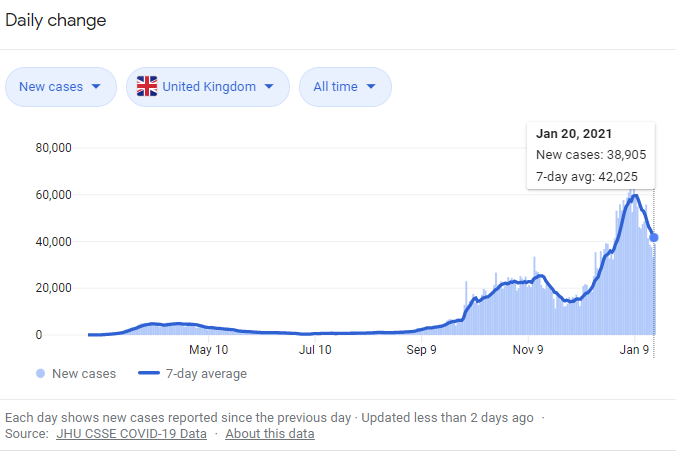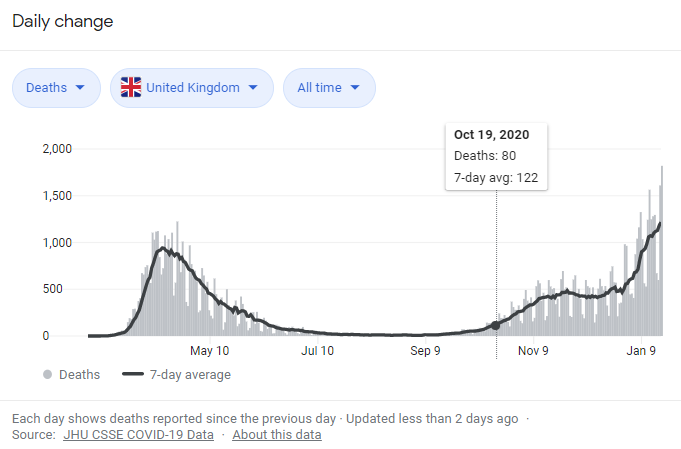 The wide disparity between the number of cases in the UK, for example, and the number of deaths can be explained in a number of ways. The first is that there is more testing so more infections are being found. The second is that the number of discovered cases highlights how few people develop complications. The third is that the number of cases has been exaggerated by overly sensitive tests.
The big question is what happened to the flu this year. If social distancing is effective and has resulted in fewer flu cases, then perhaps the number of COVID cases really has been exaggerated. Many will question the timing of this WHO missive as politically motivated. It certainly gives the incoming Biden administration cover to lower the testing threshold and deliver on fewer cases.
As vaccines are rolled out that is going to help build confidence that the pandemic hysteria is coming to a close. The big question for investors is what that will mean for fiscal and monetary stimulus. The market has priced in significant additional stimulus and has taken the Fed's acquiescence for granted. I think it is inevitable there will be additional Fed buying but not until some form of weakness forces their hand.
The Bank of Canada announced yesterday that are ready act in either direction depending on events. That leaves open the possibility they will taper assistance to the bond market if the economy rebounds strongly. It's the first sign from any central bank that they are even considering tapering.
At the other extreme, the USA is quite likely to begin issuing 50-year bonds. Afterall, why not? It makes sense to stretch maturities and durations for debt when rates are this low and no one knows what the future holds.
Austria's 2117 maturity bonds were well received and it currently trades at more than double par value for a yield of 0.57%. What more could an issuer wish for? Buyers on the hand guaranteed to lose more than 50% of their investment at maturity.
As we look around the world the clear conclusion is the bubble is in long-dated bonds. They are incredibly interest rates sensitive and totally dependent on low interest rates.
Back to top