Wheat Could Be Surprise Winner of the U.S.-China Trade Deal -
This article by Isis Almeida and Michael Hirtzer for Bloomberg may be of interest to subscribers. Here is a section:
"The potential that China could secure an additional 5 to 6 million tons of world wheat annually is underpinning Chicago Board of Trade wheat," Chicago-based consultant AgResource Co. said in a report Thursday.

Wheat traders expect China will soon release the quota, according to AgResource, and prices are already reacting. On Friday, futures for March delivery rose as much as 2.2% to $5.61 a bushel in Chicago, the highest for a most-active contract since August 2018. Futures traded in Paris reached the highest since June.

If Chinese purchases were to reach the quota mark of 9.6-million metric tons, that would represent a big jump in demand. In the six years through 2017, buying has averaged less than 50% of the allotment.
The partial agreement reached between the USA and China removes some uncertainty but holds out the prospect China will be a greater importer of commodities over coming years. That is helping to increase speculative interest in the commodity sector generally and not least because prices are quite low relative to their bull market peaks.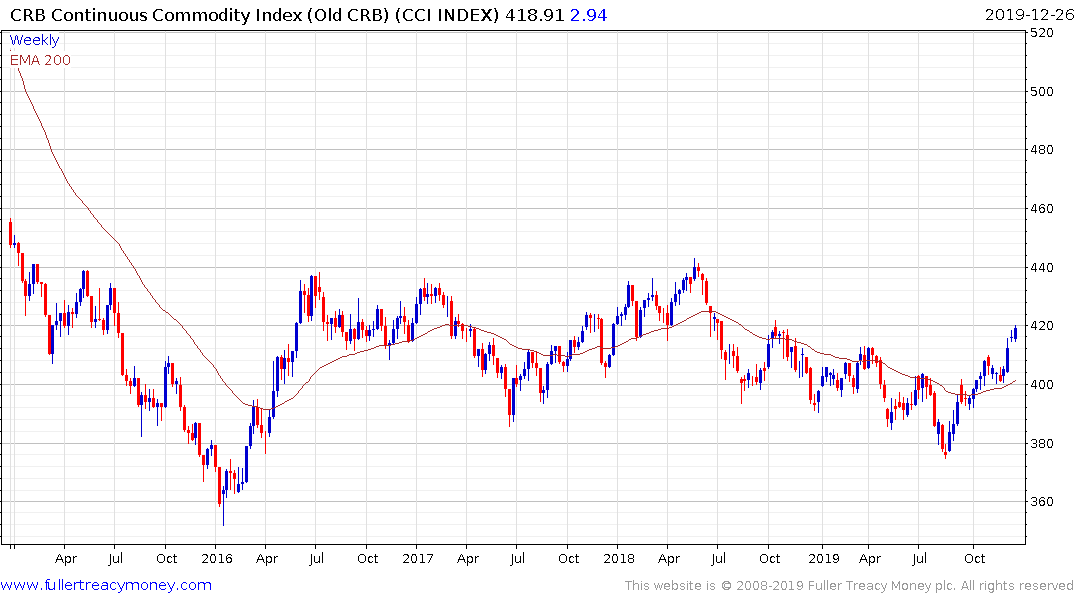 The Continuous Commodity Index has broken its more than yearlong downtrend and is rallying back towards the upper side of the four-year range.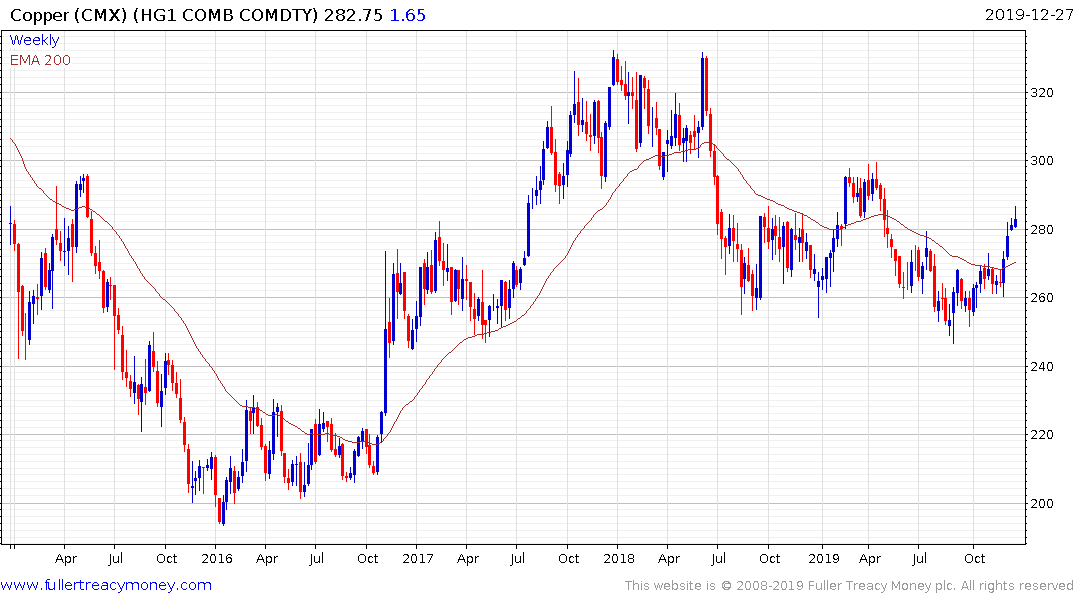 Copper continues to firm within a yearlong range.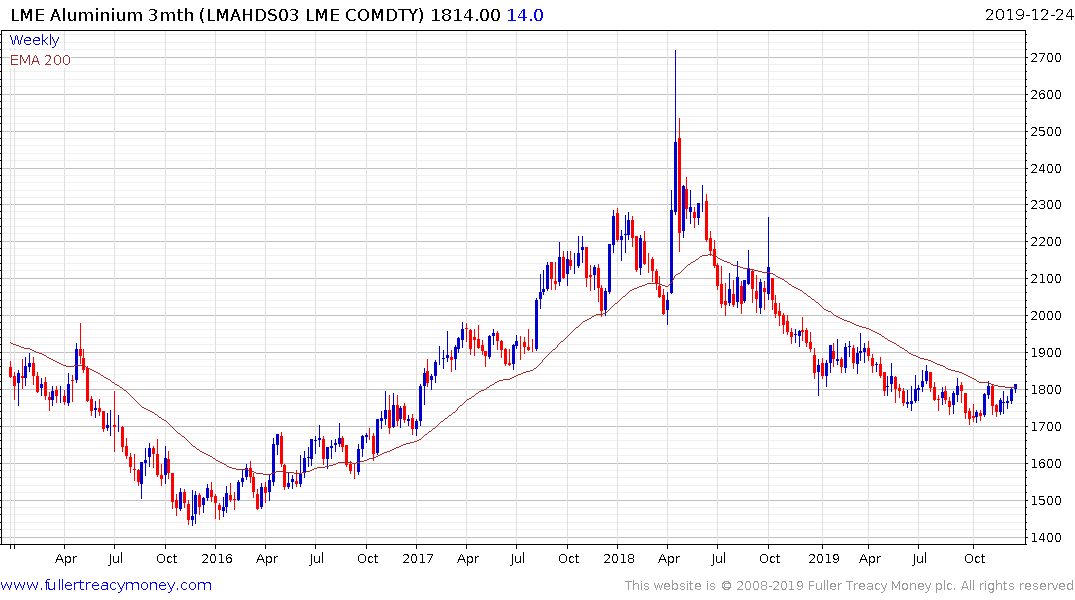 Aluminium broke back above the trend mean today to break an almost two-year downtrend.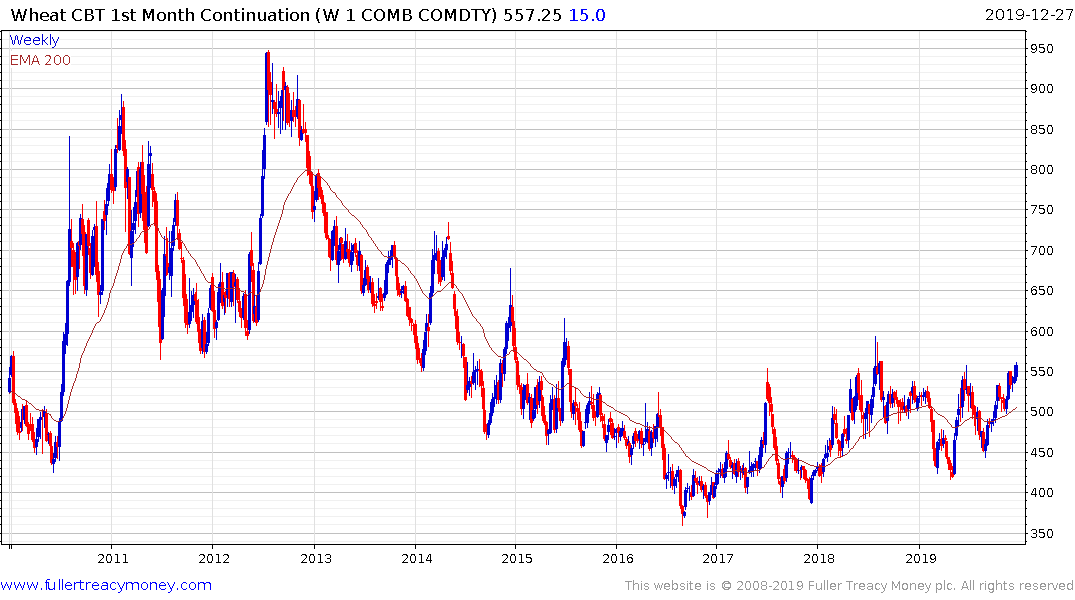 Wheat hit new 12-month highs today but a sustained move above 600¢ will be required to complete the lengthy base formation.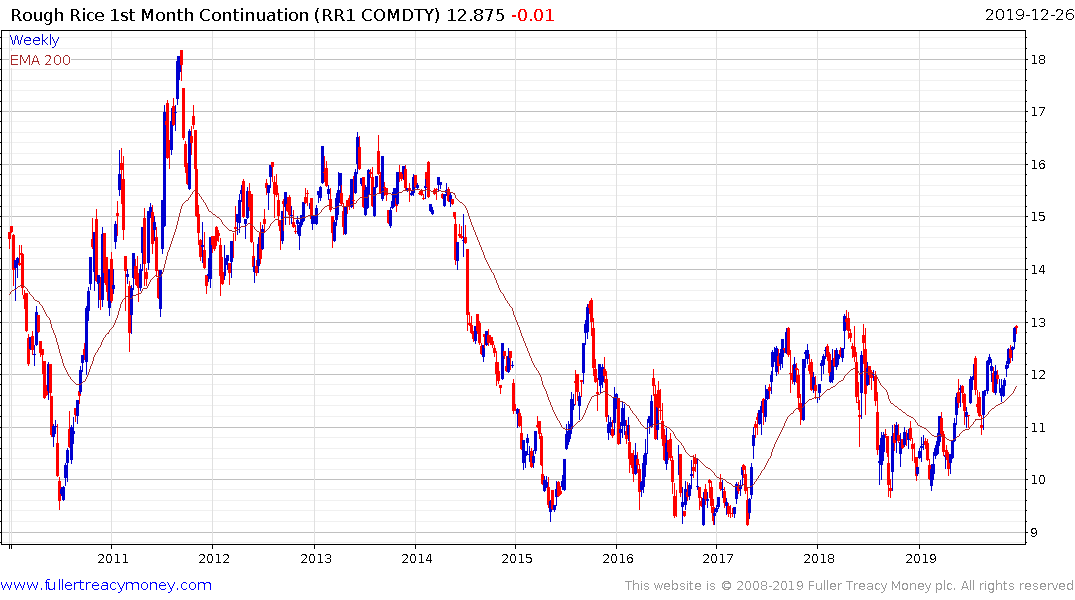 Rough Rice is back testing the upper side of a five-year base formation.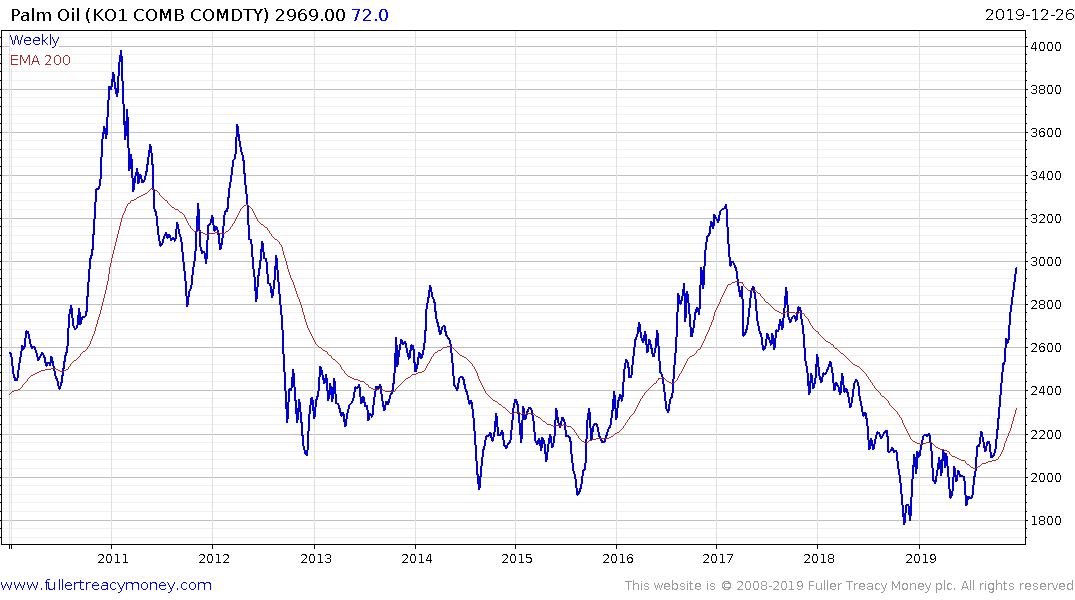 Palm Oil has rallied impressively since October and is now back testing its highs over the last 7-years.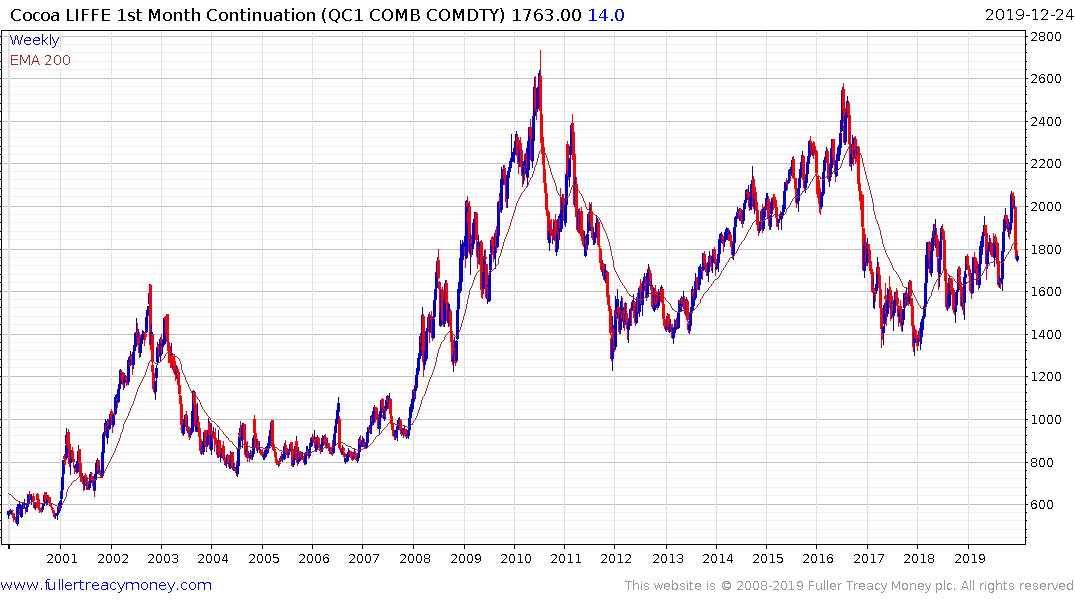 Cocoa bounced today from the region of the trend mean to sustain its medium-term uptrends.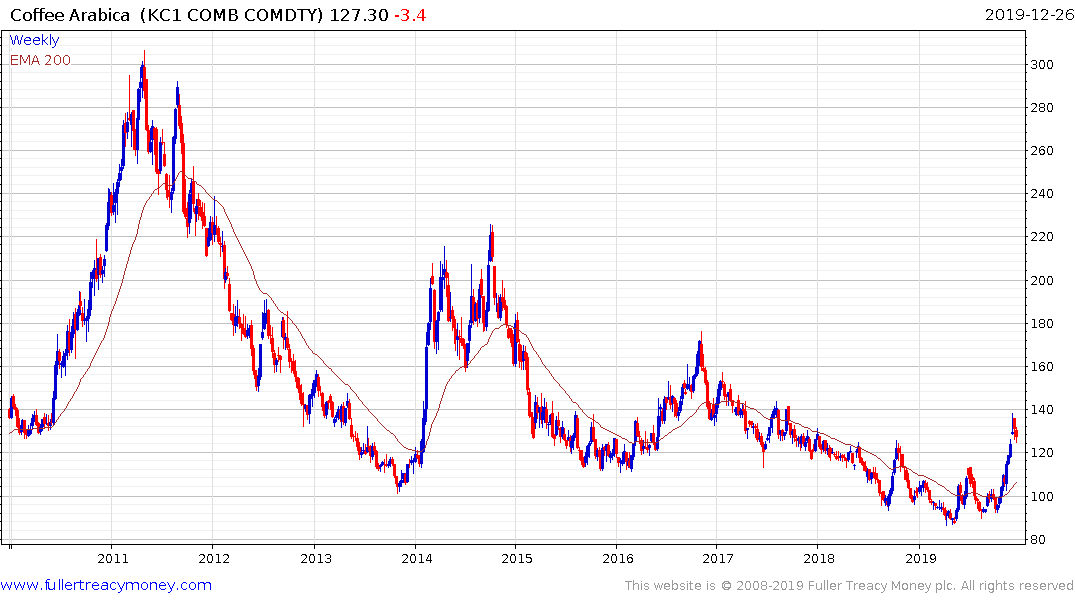 Arabica coffee is showing the first signs of stabilising following its recent weakness but remains on a recovery trajectory.
While not all commodities are back on recovery trajectories there is increasing evidence of a return to demand dominance in the broad sector.
Back to top