What Is the Future of Ecommerce? 10 Insights on the Evolution of an Industry
This article by Aaron Orendorff for Shopify may be of interest to subscribers. Here is a section:
For all its enduring hype — physical versus digital, offline versus on — the old war is over. In fact, it's always been a lie. Choice, not location, is commerce's greatest opportunity and its most-looming threat.

In defense of retail's "apocalypse," brick-and-mortar losses are mounting; the four-year bankruptcy count now sits at 57 once-landmark chains. Manufacturing market share and in-store sales for consumer packaged goodsare flat or declining. Born-online "microbrands" have devoured the lion's share of growth. And ecommerce's gains continue to trounce retail as a whole.

Here's the uncomfortable twist: brick-and-mortar still dominates online sales by over $20 trillion. And the gap will widen. After a quarter century, ecommerce's spread is slowing, 80% of 2018's gains belonged to Amazon, and (in the U.S.) the top five online retailers own 64.7% of sales:
I found this report to be very interesting because it comes from a company whose business model is to supply small and start up sellers with an ecommerce platform and provides a partial counterweight to Amazon's more than 50% share of the online retail market in the USA.
This graphic highlights both how much potential still resides in the market but also that the low hanging fruit have been harvested already. That suggests the future is a hybrid model which is why brick and mortar companies like TJX are now developing ecommerce and why Amazon is opening brick and mortar stores.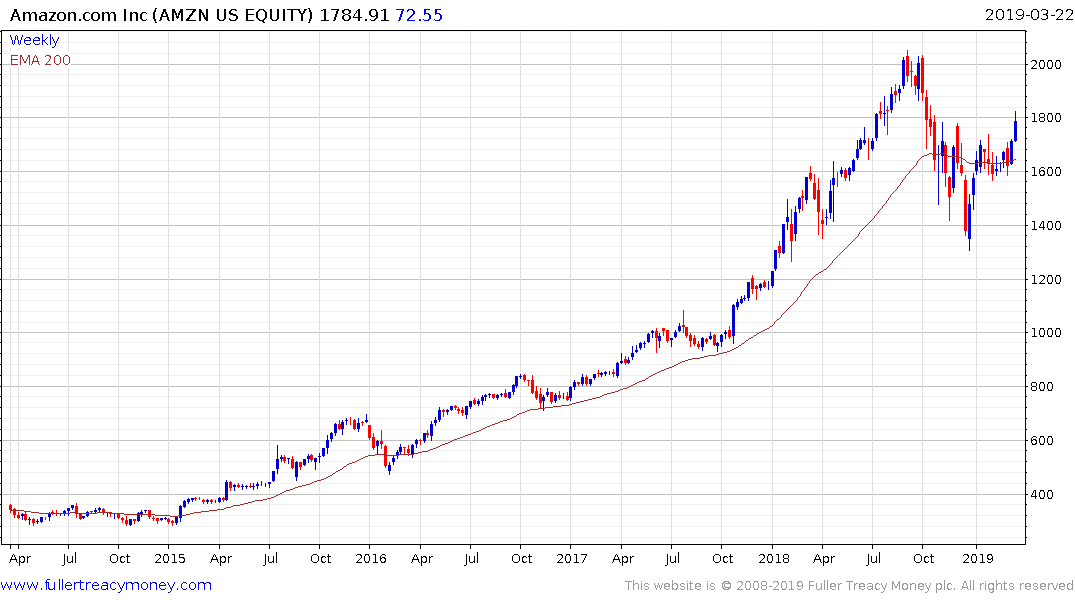 Amazon resolved its short-term range in the last two weeks and a sustained move below the trend mean will be required to question potential for additional upside.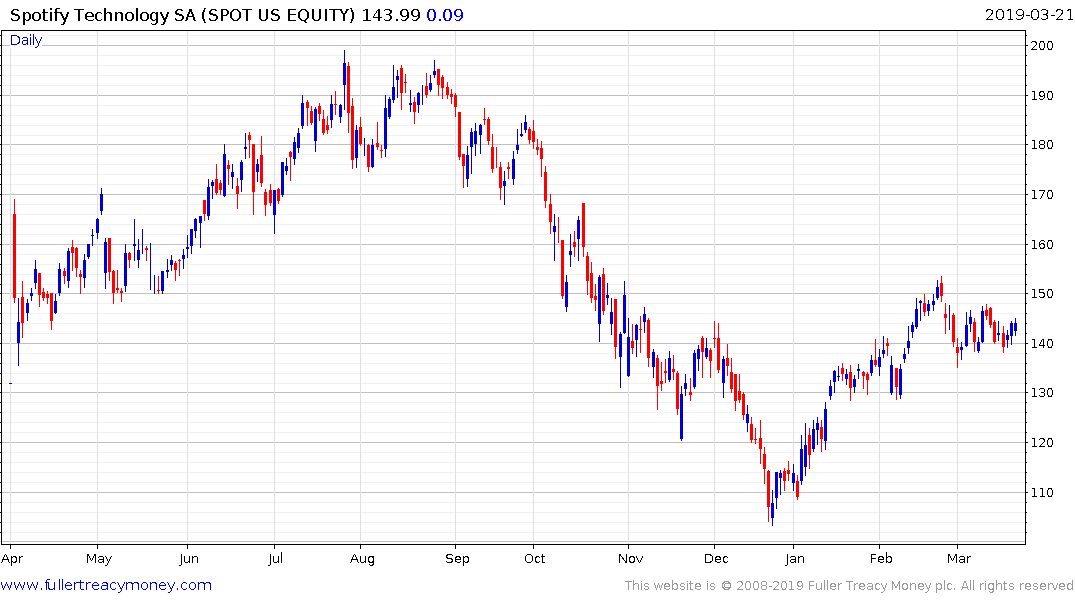 Shopify remains on a recovery trajectory.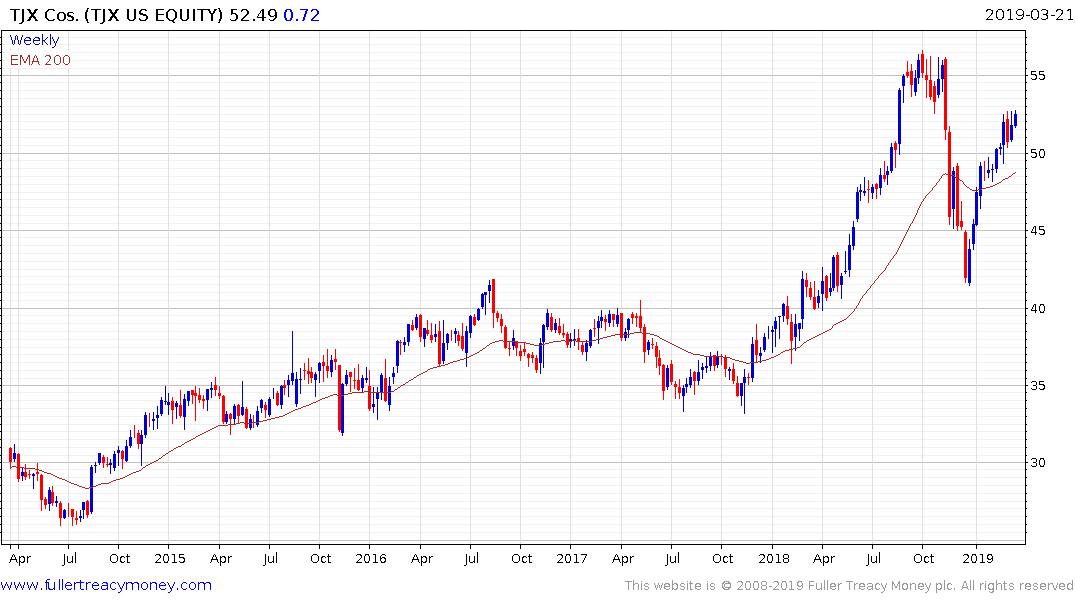 TJX has rebounded impressively from its late 2018 correction.
Back to top