At a Halloween party last night, I was talking with a couple of brokers who were celebrating the end of what has been a difficult month for the financial sector. More than a few were praying for a Santa Claus rally which might help flatter what have been rather unimpressive results this year. That set me to thinking about where the most oversold conditions are evident in the S&P 500 because following such a big decline there is must be value to be found.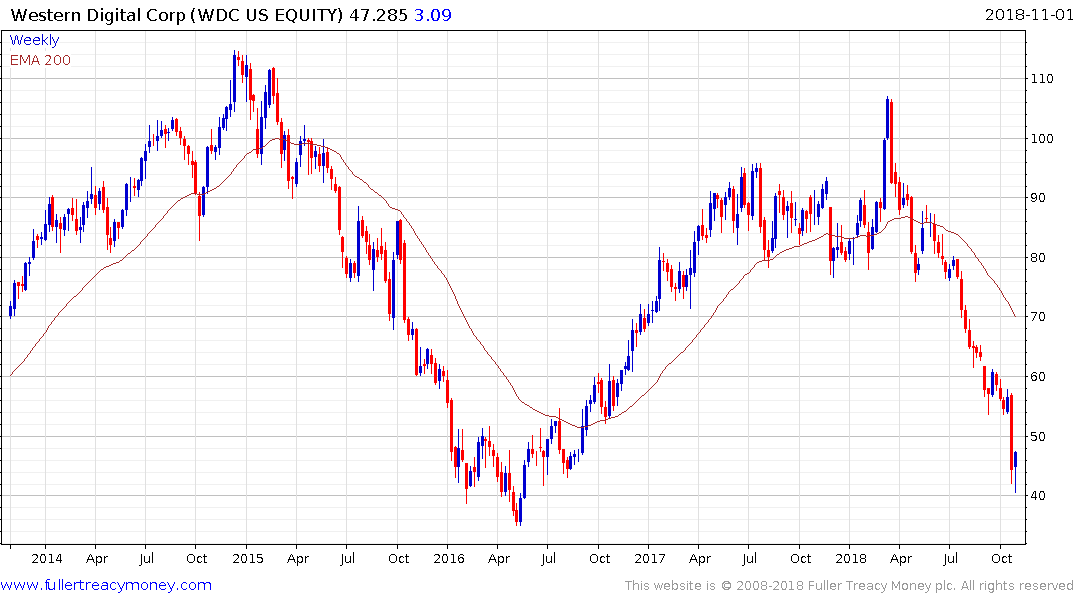 Western Digital (Est P/E 6.4, DY 4.67) is 39% below its 200-day MA and is currently firming from the region of its low.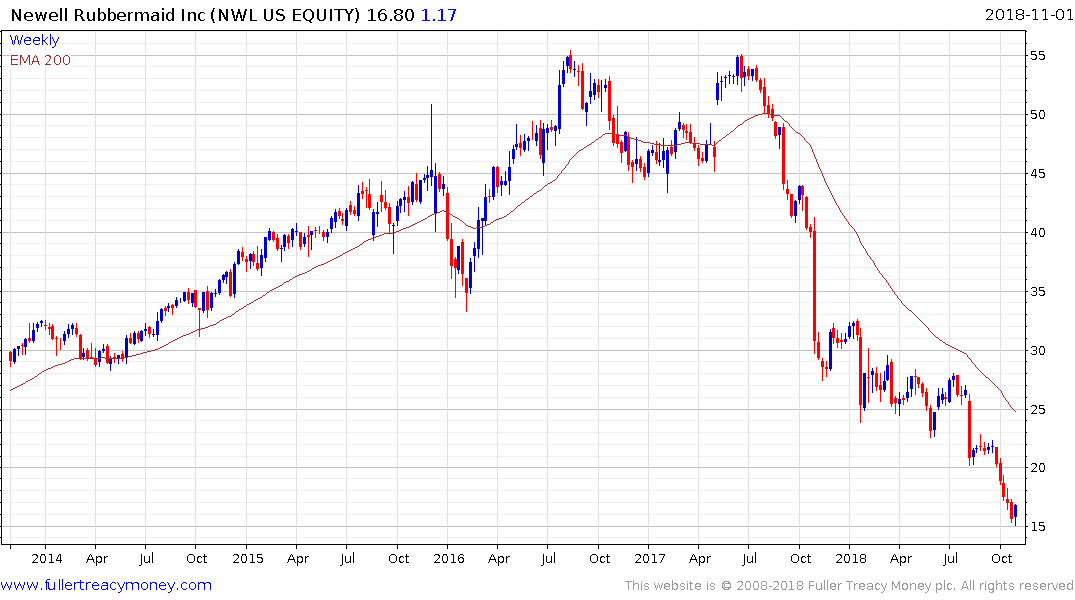 Newall Brands (Est P/E 7.92, DY 5.57%) is 33% below its 200-day MA and has at least steadied near $15.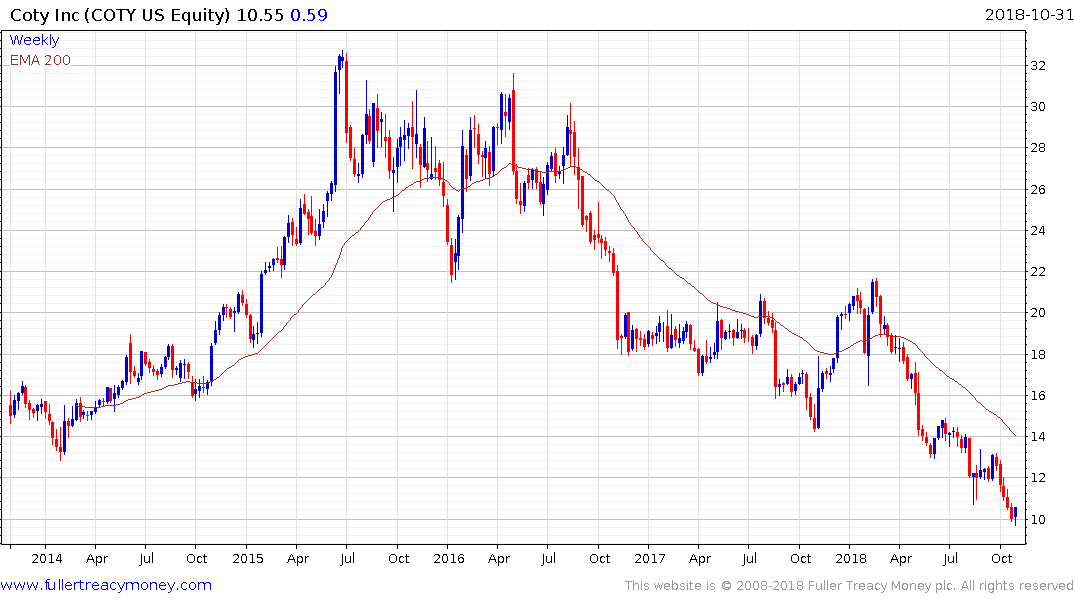 Coty (Est P/E 14.14, DY 4.64%) has been trending lower for more than four years but is 28% below its MA and is at least steadying in the region of $10.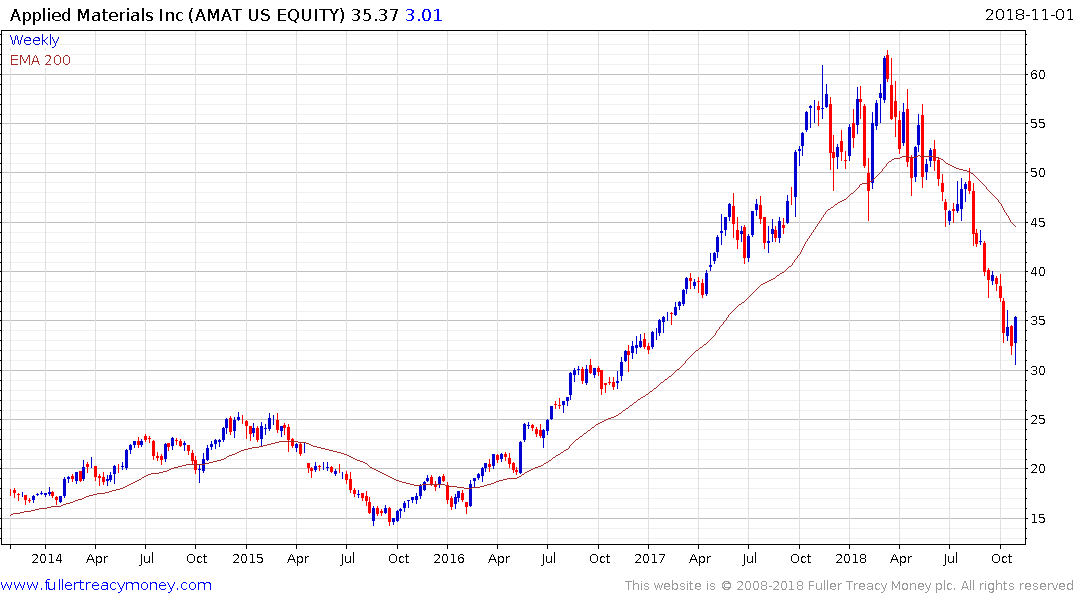 Applied Materials (Est P/E 7.98, DY 2.27%) is 27% below its MA and is currently working on an upside weekly key reversal.
There are a lot more companies with even wider overextensions on this list but I chose the above shares because they have some of the stronger 5-year dividend growth numbers. There is a debate raging right now about whether we are seeing a dead cat bounce or an important low but the clear answer is that when valuations are undemanding we know a lot of bad news has already been priced in. The true arbiter of whether demand is returning to dominance beyond short-term steadying will be in how many oversold shares post higher reaction lows on the first pullback.
Back to top