What is behind the Bank of Japan's ETF buying surprise?
This article by Leo Lewis for the financial Times may be of interest to subscribers. Here is a section:
As well as its day-to-day predictability, the programme invited running assessments of how much the BoJ might spend month to month. Since its target for the year was clearly stated, it was possible to calculate how far ahead or behind the implied pace it was. In early July, for example, analysts noted that over the first 124 trading days of the 245-day trading year, the BoJ had bought ETFs that annualised at a pace of ¥7tn — or ¥1tn ahead of target.

​Because of that, Travis Lundy, an analyst who publishes research on Smartkarma, said that given the extent to which the BoJ had adjusted its buying patterns over the past seven years, it was premature to arrive at the conclusion about stealth tapering after the results of just a few August sessions.

"While there is a little bit of stretch in what has often been deemed a trigger, for the moment the BoJ is still buying at a ¥5.7tn-yen-a-year pace, which is the stated policy aim," he said.
The size of the Bank of Japan's balance sheet continues to expand but the pace of the expansion has moderated over the last year. It is that slowing in the pace of balance sheet expansion which has given rise to the contention the central bank is engaged in a stealth taper.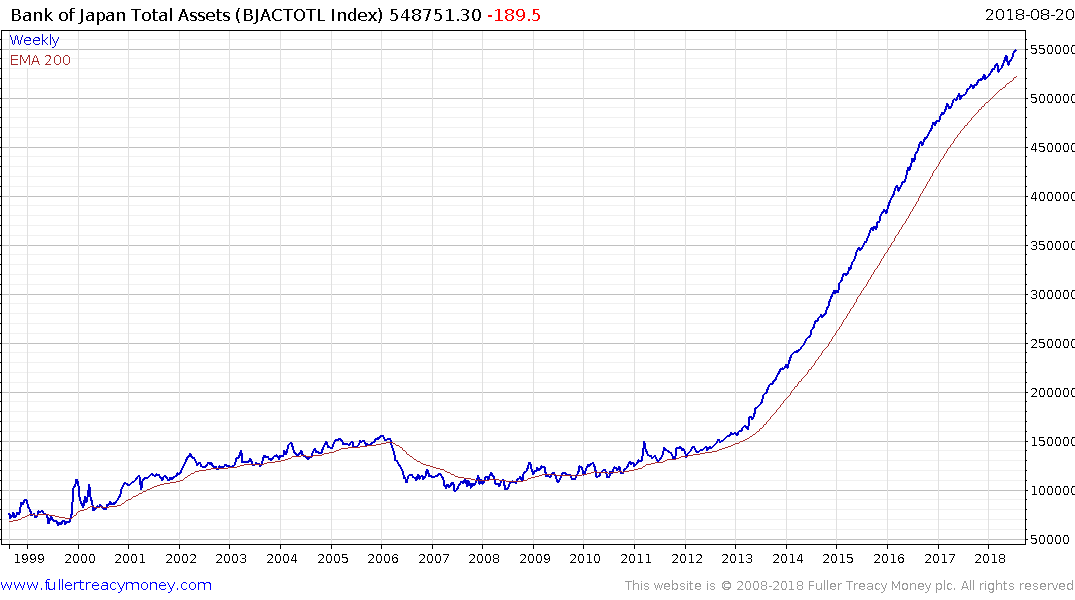 Nevertheless, it continues to buy the stock market and that represents a significant source of demand during pullbacks. The 2nd Section Index of mid and small caps often leads and bounced over the last week to confirm at least near-term support in the region of the trend mean and the 7000 level. A sustained move above 7400 would signal a return to demand dominance beyond the short term.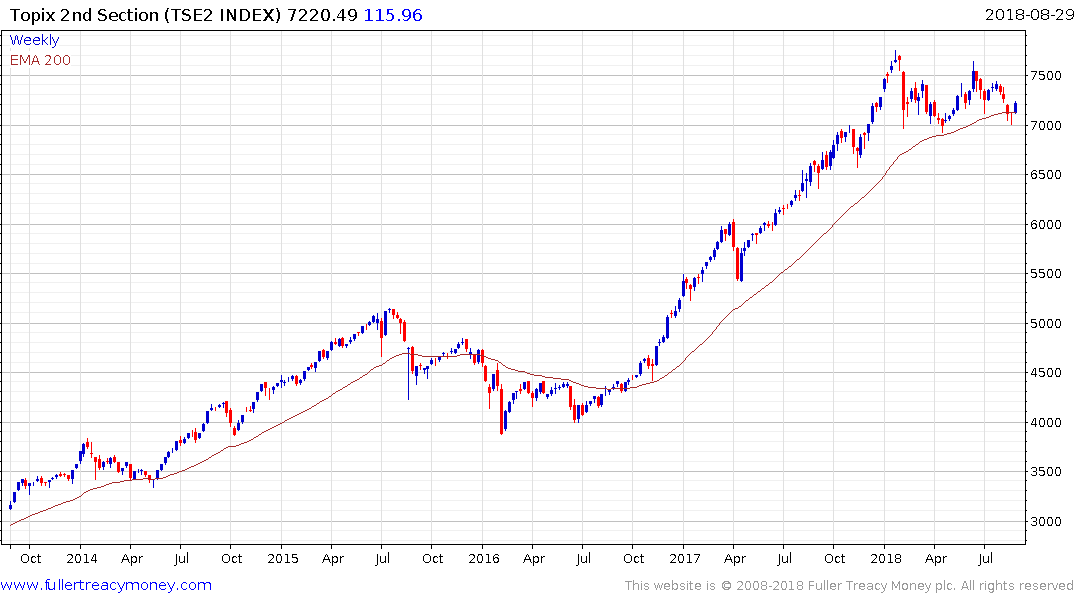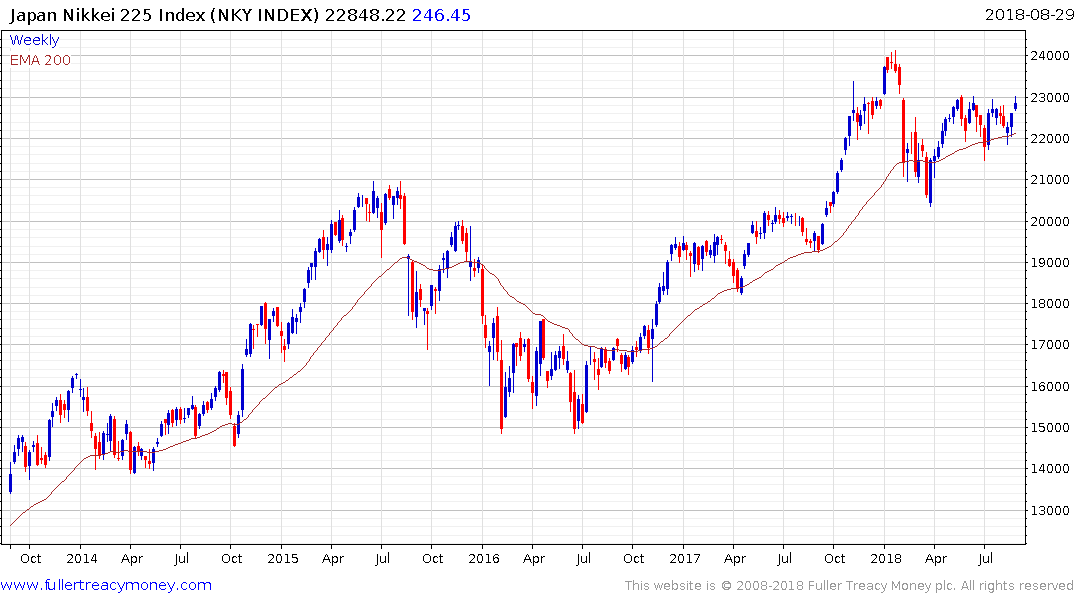 Back to top