We Own It: The Chinese Homeowners Squatting in Unfinished Buildings
This article from sixthtone.com may be of interest to subscribers. Here is a section:
As much as 5% of new residential developments in China's major cities — or 71.5 million square meters of apartments — are in limbo as a result, the Shanghai Yiju Real Estate Research Institute found in a survey conducted during the first half of 2022.

The crisis is leaving buyers in a dire situation. Many are paying mortgages on properties that are still empty shells. Others have poured their life savings into a down payment on a home that may never be completed.

Jinling Apartment is an example of how desperate things can become — and how difficult it can be for homeowners to protect their rights.

Wang, Zhou, and the other homeowners have been waiting for the developers to deliver their homes for over five years. They have tried pleading with the companies to complete the construction, asking the authorities to intervene, and taking the firms to court. None of it has worked.
Tens of thousands of people losing their life savings by paying for properties before they are even built is not exactly good optics. It's a problem, the central government will have to tackle. So far, the response has been very measured and unsuccessful. Property developers are still going bust. More robust action risks reinflating the property market.
The obvious answer is to build more social housing which would offer some comfort to disenfranchised consumers. However, nationalizing the construction sector robs the market of the credit multiplier. In a highly leveraged market, that would be disastrous for the banking and shadow banking sectors.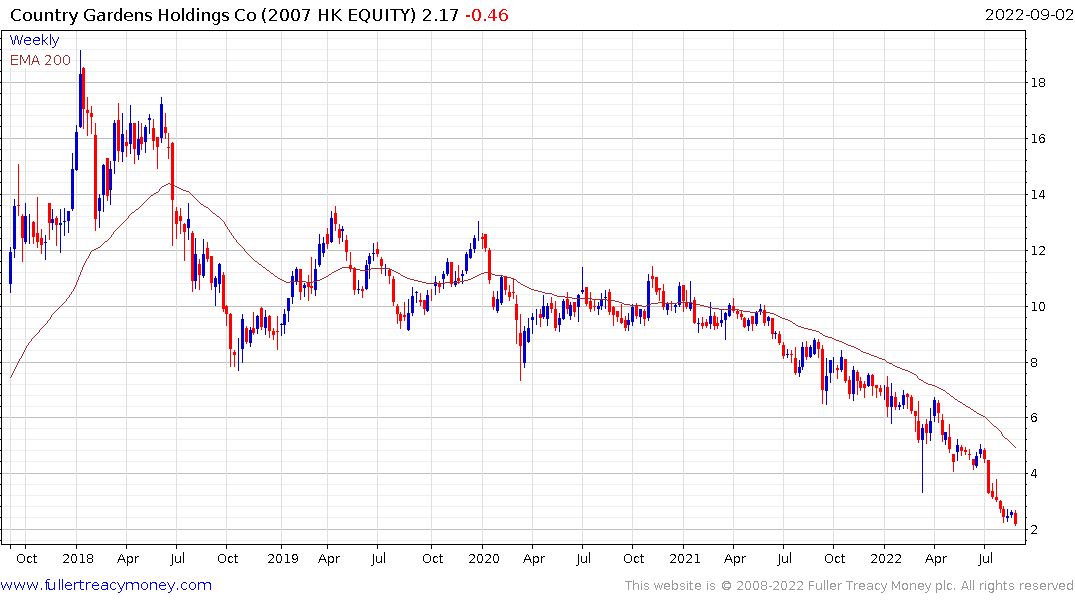 Country Garden focuses on building low cost houses. The share is in a potentially terminal decline.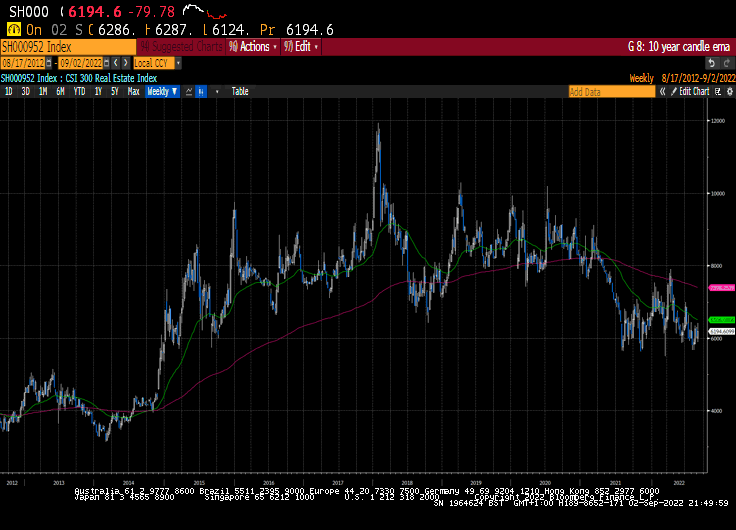 The CSI 300 Real Estate Index is dominated by semi-state companies and is holding support at the lower side of its yearlong range.
The diverging performance of the private and government sectors suggest private property developers will be a think of the past in the Chinese property sector.
This is very similar to what happened in the Indian housing finance sector. After a four-year hiatus prices are now beginning to recover.
Back to top