Washington Policy: Banking Trifecta Set for Next Week
Thanks to a subscriber for this note from Raymond James which may be of interest. Here is a section:
Bank regulatory team in place. McWilliams' confirmation will be the last piece of the puzzle that puts into place President Trump's bank regulatory team and continues the advance of the administration's deregulatory agenda. Several deregulatory actions have emerged from the Fed under Vice Chair for Supervision Randal Quarles, and we expect bank regulatory relief actions and proposals to pick up in pace with the confirmation of McWilliams. We are monitoring the expected release of an inter-agency revised Volcker Rule proposal which could come within the next month following the confirmation.

FHA nomination. The focus with Montgomery's nomination will be on whether he seeks to limit FHA lending, which could benefit private mortgage insurers. We think he will be incremental in his changes in the near-term and is unlikely to increase FHA premiums. He has held the position previously, serving as a non-controversial head. Overall, he is a likely positive for mortgage credit availability.
The banking sector has been labouring under increased scrutiny for much of the last decade with the number of compliance personnel increasing while traders have all but been eliminated in favour of computers.
Rising interest rates are positive for bank margins but a declining regulatory headwind, which is a significant cost both in real terms and in terms of lost opportunity, is an additional positive outcome.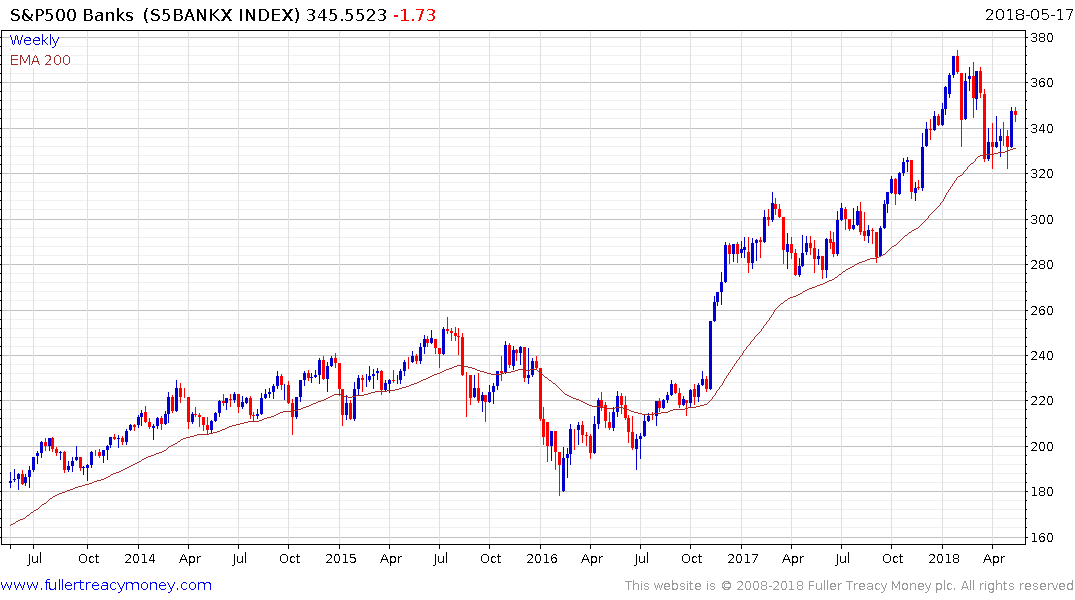 The S&P500 Regional Banks Index has steadied in the region of the trend mean and will need to hold that area if medium-term scope for additional upside is to continue to be given the benefit of the doubt.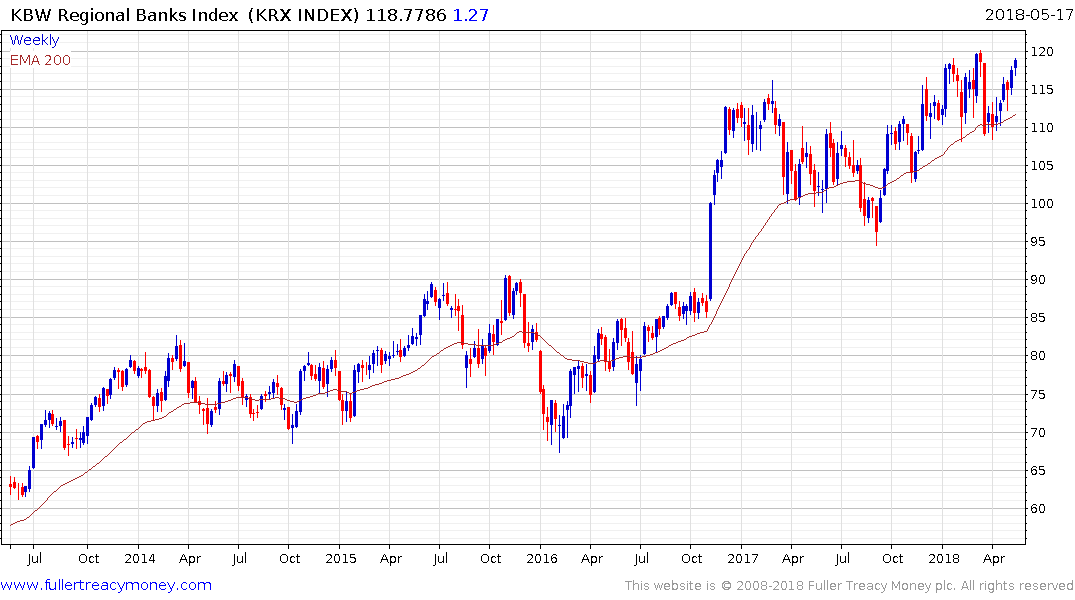 The KBW Regional Banks Index is back testing its peak and a clear downward dynamic would be required to check potential for a breakout to new highs.
Back to top